Kindergarten-3rd grade students and their parents/guardians are invited to a family literacy night at the elementary. Camp Read S'More will be a night of literacy fun on Monday, February 18, from 6-7:30 p.m. (open house style). We hope to see you there!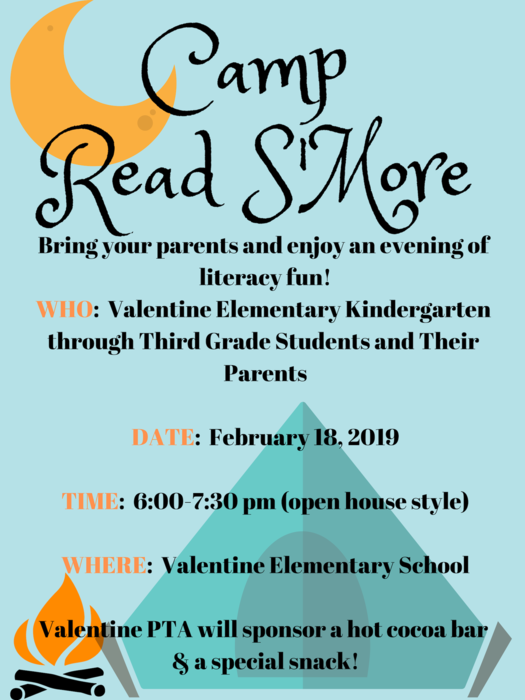 VES celebrated 100 days of school last week. Kindergarten had so much fun rotating to different stations that all had the theme of 100!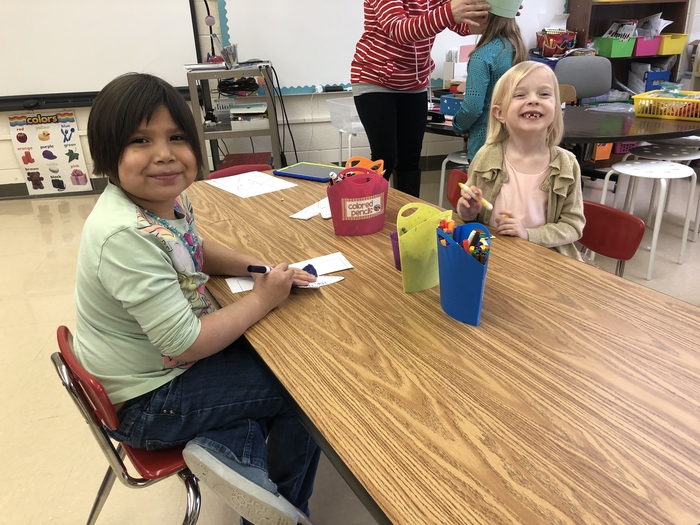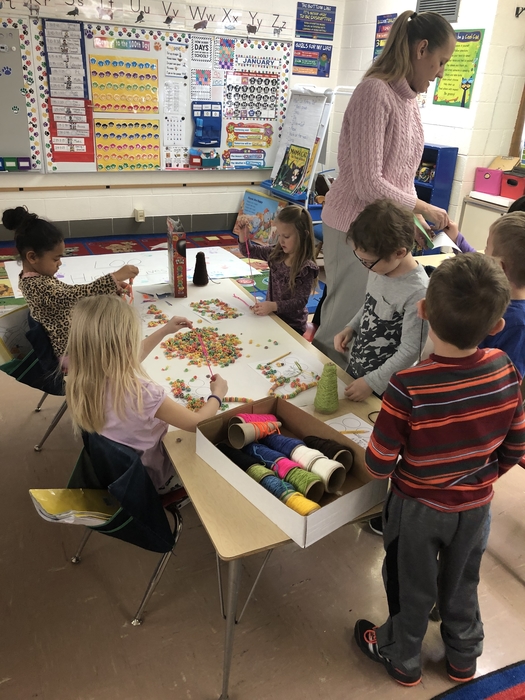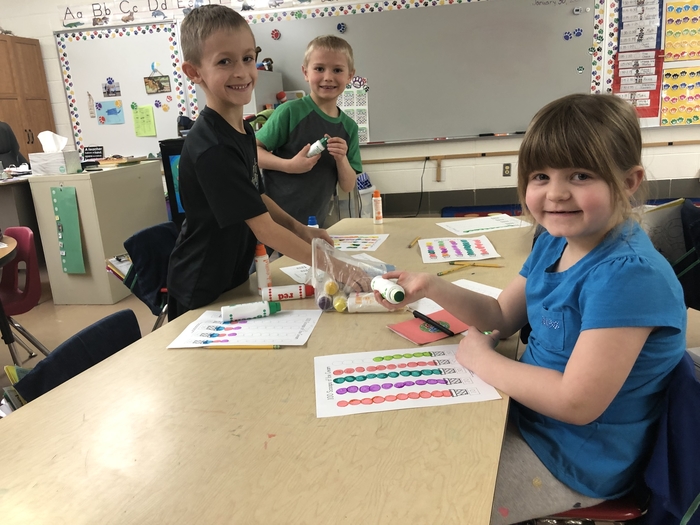 Some of our badger paw recipients this week! The focus this week was on keeping things clean, especially our hallway. Your students are bringing things home from their cubby/shelf area. It's a good weekend to give the winter coat, hat, and mittens a good wash while kids play in the beautiful weather this weekend!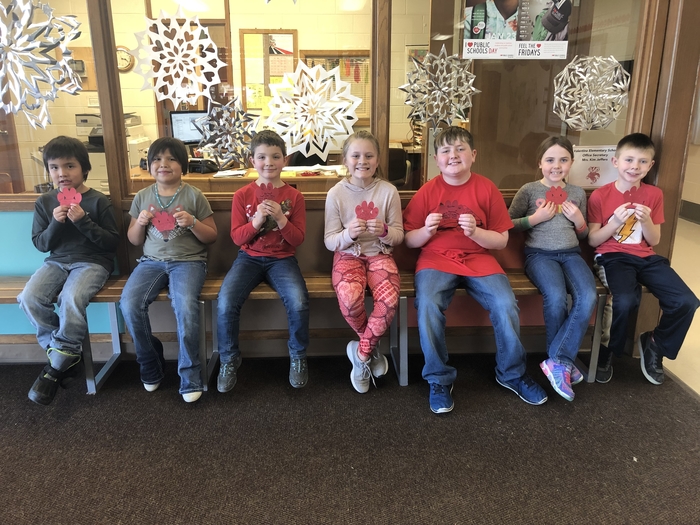 Every year, Valerie comes to school to help predict the weather. She feels she does a better job than some little ground hog in Pennsylvania. As you can see, she saw her shadow, but... she is a day early. Happy Groundhog's Day from 2C!

VMS Student Council school-wide art project mural to promote kindness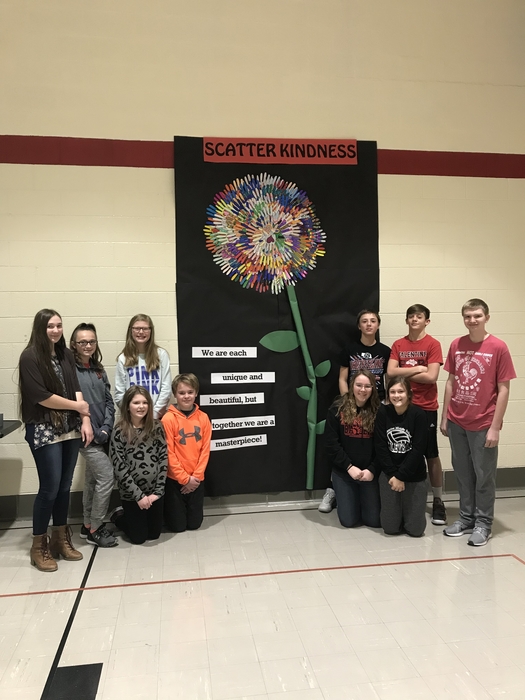 9/10 Boys Bracket for Feb 9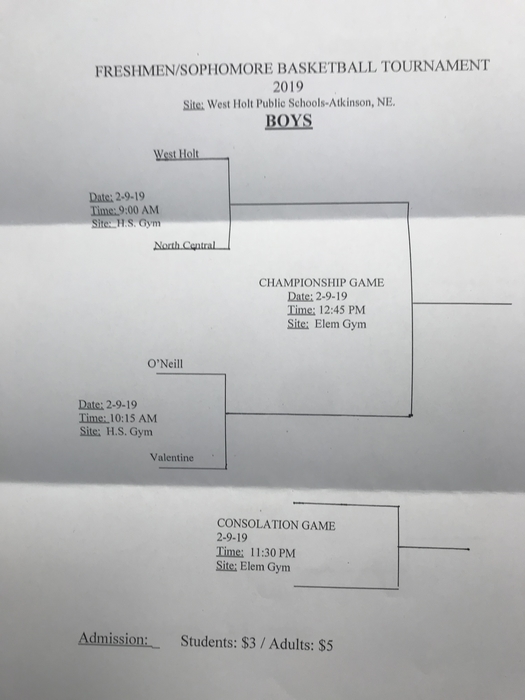 9/10 Girls Basketball Bracket for Feb 9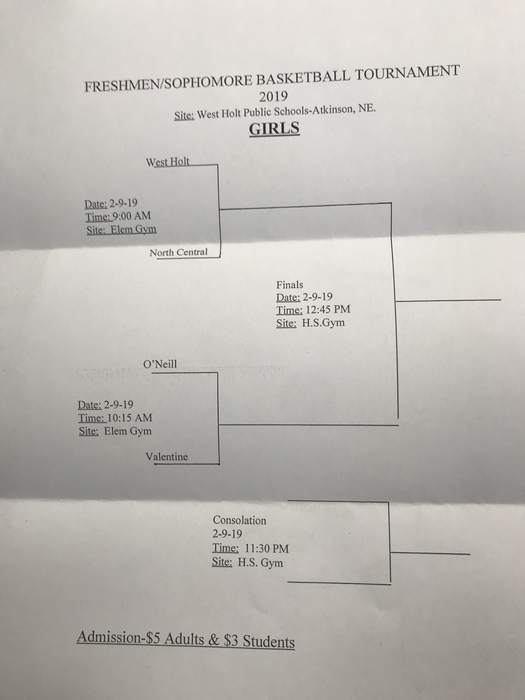 Any junior boy interested in being a representative for the Valentine American Legion Cornhusker Boys State you can find information at nebraskalegion.net/Programs/BState.html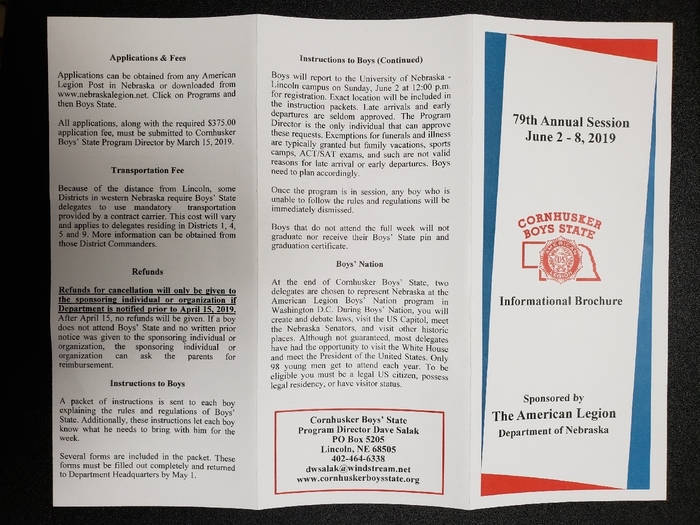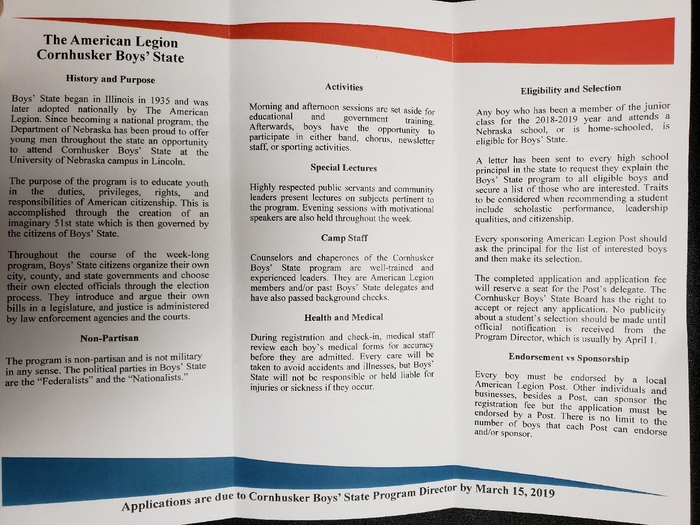 Any junior girl interested in being a representative for the Valentine Auxiliary Cornhusker Girls State contact pur local American Legion Auxiliary.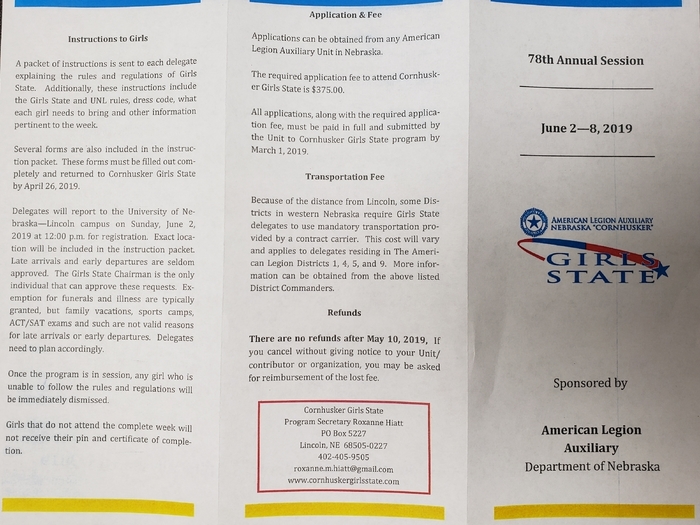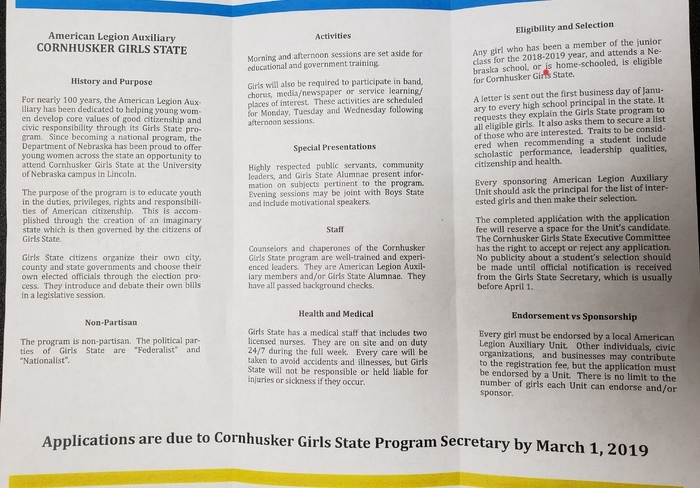 The boys JV game in Gordon Rushville on Friday Feb 15th will only be 2 quarters due to low numbers at Gordon Rushville. Varsity parents please plan accordingly as the Varsity game will start much earlier than normal. JV game will start at 6pm CT with Varsity to follow.

Medical Terminology/ Health Careers class received their CPR certification this week. They've done the training, and now can save lives.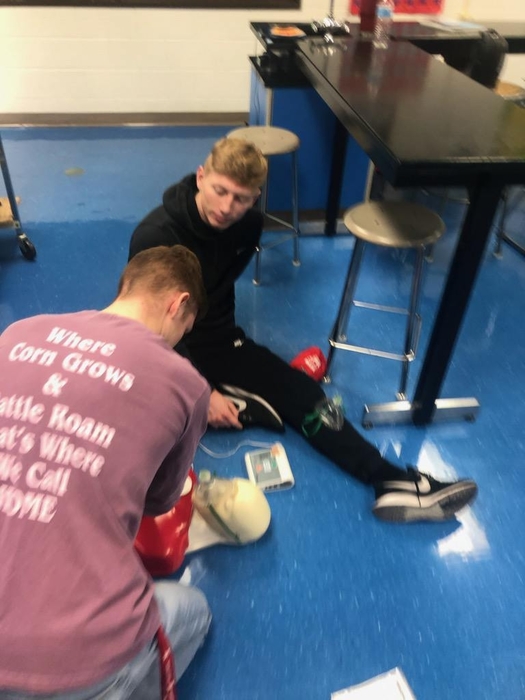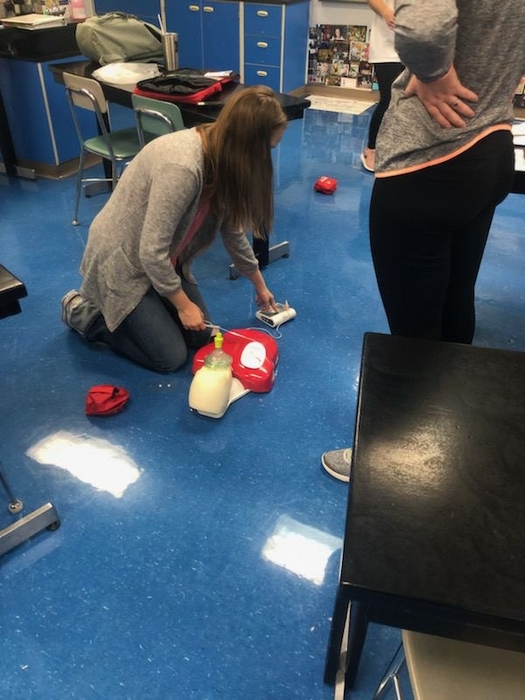 Due to dangerously forecasted low temperatures tonight and early morning the Valentine Elementary, Middle and High Schools will start school at 10:00 a.m. Wednesday.

VES teachers attended an Anita Archer vocabulary and comprehension training in Norfolk today. We look forward to incorporating new strategies in the classroom to enhance our students' learning!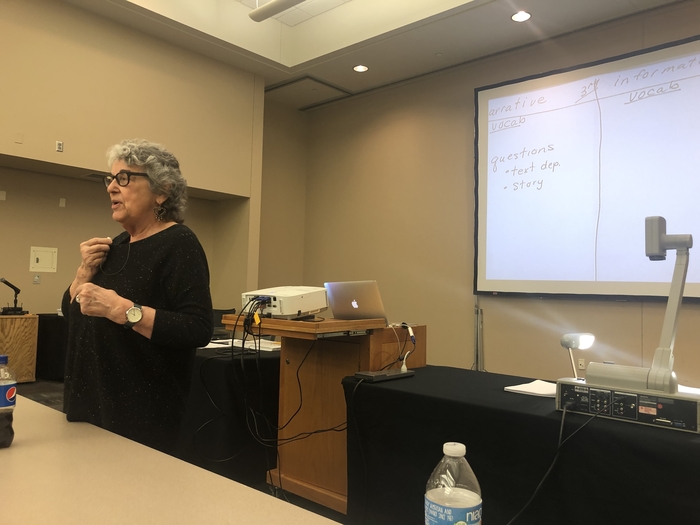 The NSAA just sent out information for State Dual Tickets and they have decided to offer them online starting at some point tomorrow. Prices will be $10 for adults and $8 for students and that is for all day. Also Coach Shane Allison will be recognized before the start of our first dual as the Nebraska Coaches Association Coach of the Year!!!

State Wrestling Duals - Valentine will take on Logan View at 10:30 on Saturday morning in the first round. This event is held at the Buffalo County Fairgrounds. Tickets can be purchased at the event. Tickets are not available online this year.

A reminder: tomorrow, January 29, there will be no school at Valentine Elementary. This is just for the students of VES! School will resume Wednesday at the normal start time.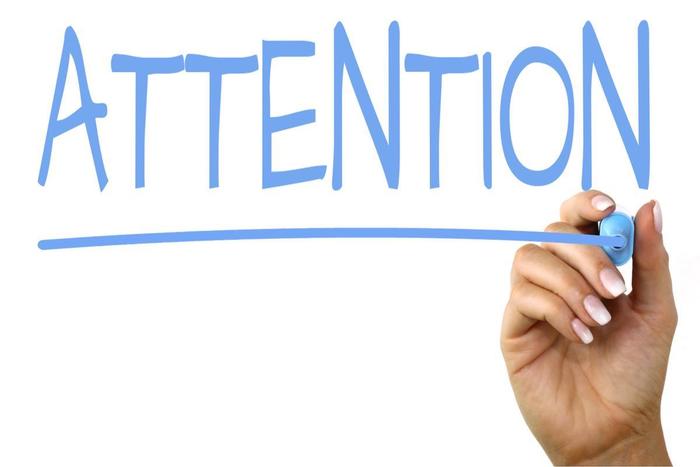 Mrs. Tinant's 6th grade science classes are hatching trout in their classroom. They are participating in Trout in the Classroom under the guidance of Nebraska Game & Parks.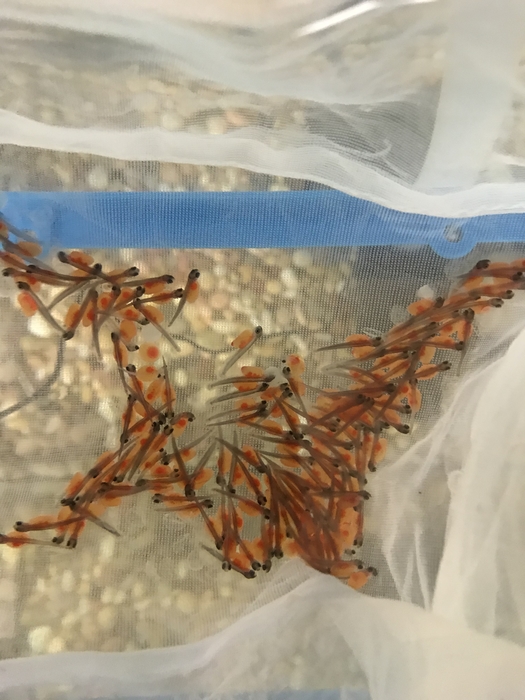 Basketball Parents Night will be on Feb 7th vs North Central. We will do this between the girls and varsity games. Parents please be there by 6:15.

CHERRY COUNTY SPELLING BEE RESULTS Written Spelling Bee Places Grade 3 1st Addison Stec - VES 2nd Carter Anderson - Kennedy School 3rd Mali Morrison - VES Grade 4 1st Duncan Mosner - VES 2nd Dominic Beebout - VES 3rd Joni Cox - VES Grade 5 1st Kylee Hoefs - VES 2nd Grace Murphy - VES 3rd Colton Pilakowski - VES Grade 6 1st Justin Wyckoff - Cody/Kilgore 2nd Emma McMurtry - VMS 3rd Doc Lancaster - VMS Grade 7 1st Ciana Colvin - VMS 2nd Nicklous Ohlmann - VMS 3rd Grant Boes - VMS Grade 8 1st Taylor Battershaw - VMS 2nd Lee Major - VMS 3rd Byron Skinner - Cody/Kilgore