SWC BB Tournament-Thursday, January 27 Boys play Broken Bow @ 5:30 pm in Gothenburg-South Gym Girls play Cozad @ 7:00 pm in Gothenburg-North Gym Both boys and girls will not be playing in North Platte on Friday/Saturday.

Best of luck to the Boys and Girls BB teams tonight during the 1st round of the SWC Tournament. Boys play @ Ainsworth, Girls play @ Broken Bow. Both games tip-off @ 6 pm.

Boys Reserve was able to schedule a replacement opponent in Sandhills/Thedford, January 31, @ Thedford, @ 6:00 pm.

Small but mighty today! Six VHS students made it to the Broken Bow meet today...and they rocked it. We competed with 21 other schools. Congrats on a job well done, Speechers!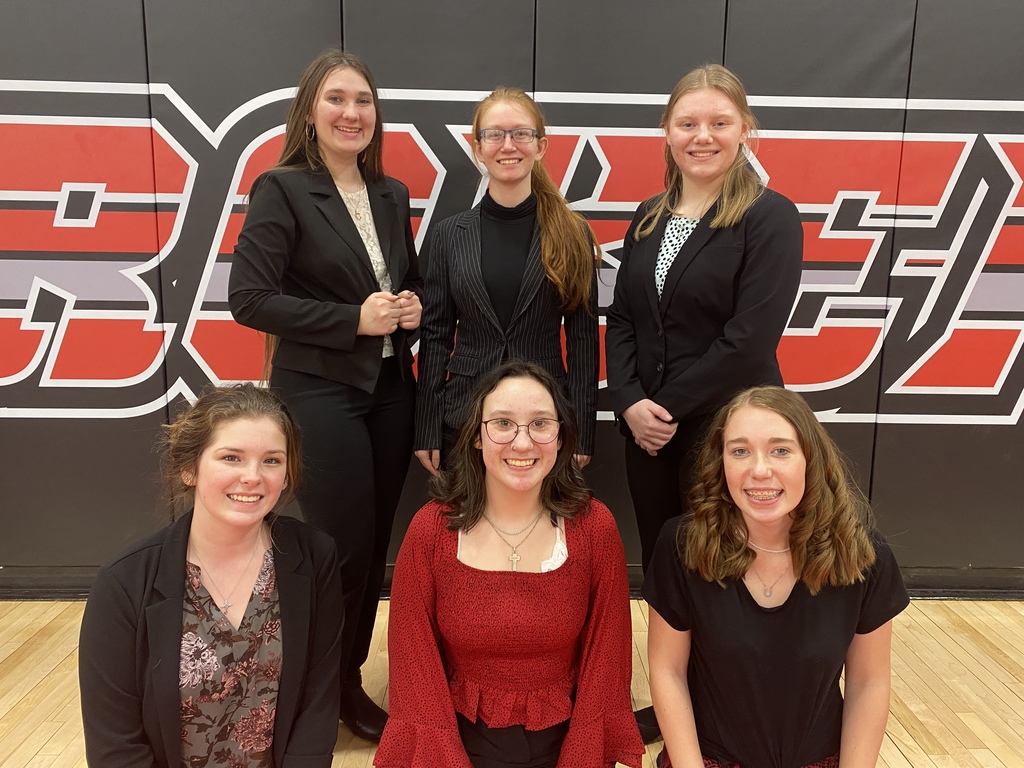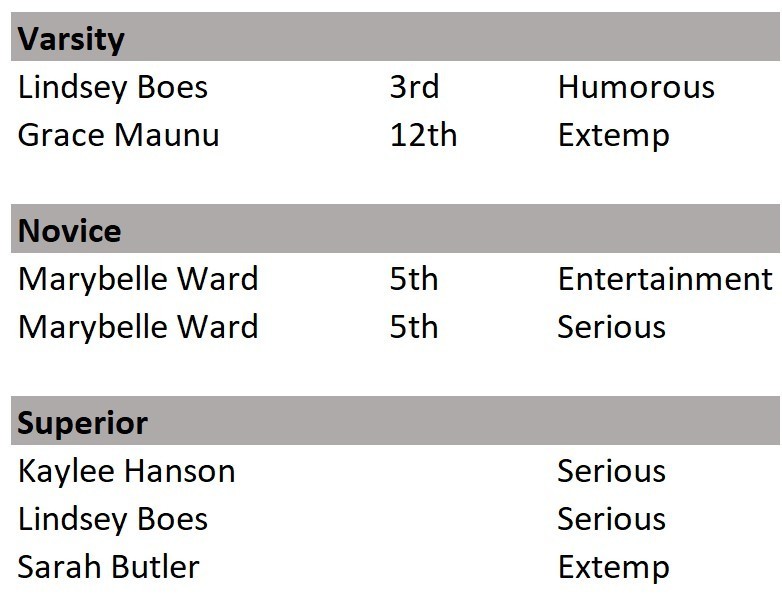 Reserve BB games @ Gordon-Rushville, January 31, have been cancelled due to low numbers. We are looking into finding another possible opponent for that date.

JV Boys will be in the HS Gym tonight JV Girls will be in the AB Gym tonight

Schedule for JV/V GBB/BBB @ Broken Bow, TODAY: Schedule: 4:30 - JV Girls/Boys Games 6:00 - Varsity Boys Game 7:45 - Varsity Girls Game

*UPDATE* We will also have Parents Night for Senior VHS Dance Members for Winter season tonight.

Please keep your student(s) home if they are not feeling well. Symptoms; sudden onset of shortness of breath, loss of taste or smell, fever of 100.4, chills, muscle aches, head ache, sore throat, nausea or vomiting, diarrhea, or fatigue. We have seen an increase in student/staff illness. Please review our updated Return to School Blueprint on our website. Stay healthy!

REMINDER-Parent's Night for GBB/BBB in between Girls and Boys Varsity Basketball games is tonight (1/20/22)

February 4 BB games vs. Gothenburg will be scheduled as follows: JV Boys @ HS-4:00 pm JV Girls @ MS-4:00 pm Varsity Boys @ HS-5:30 pm Varsity Girls @ HS 7:00 pm

Due to illness/injuries there will be NO JV Girls game vs. Stuart. JV Boys, Varsity Girls, Varsity Boys will ALL be @ the HS in that order. Parents Night for Seniors will be in between Varsity Girls and Varsity Boys games.

The kindergarten-5th grade students at Simeon Rural School wanted to do a service project this year for Christmas. They decided to create care packages for the essential workers at the hospital and both clinics in Valentine. A variety of snacks, activity books, chap sticks, lotions, and water were gathered to remind our county's medical employees how important they are and thank them for their service over the past year.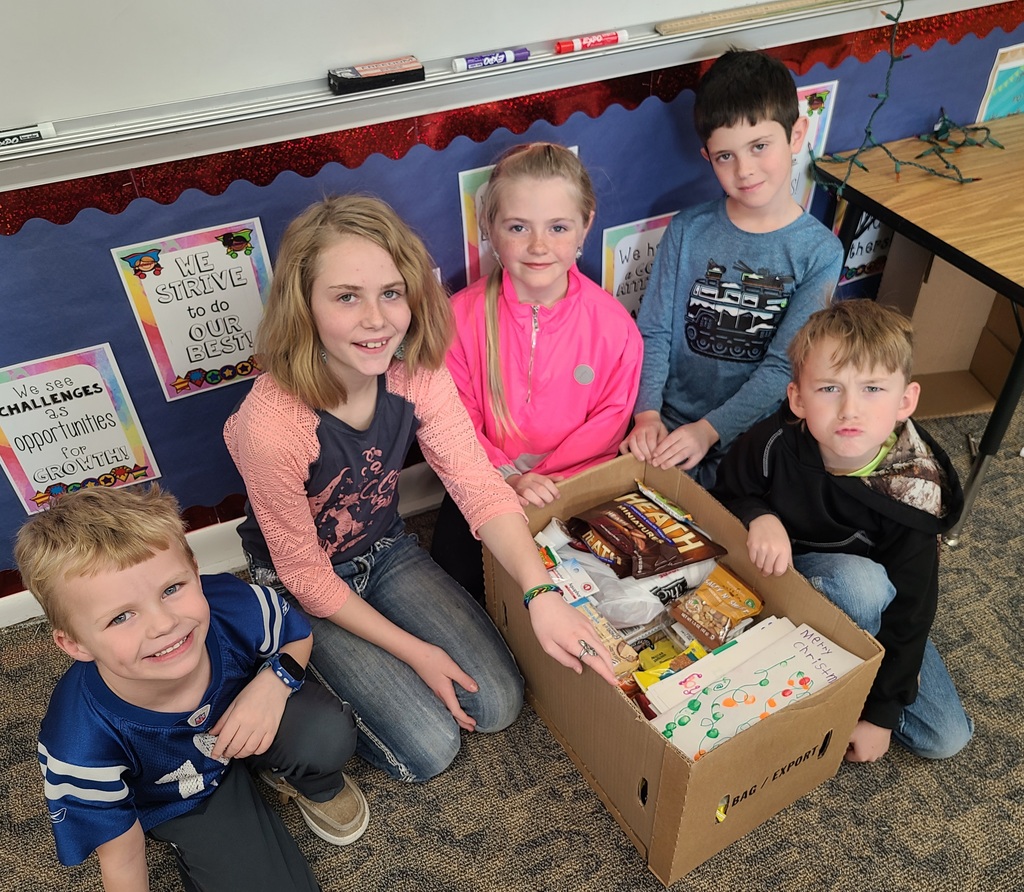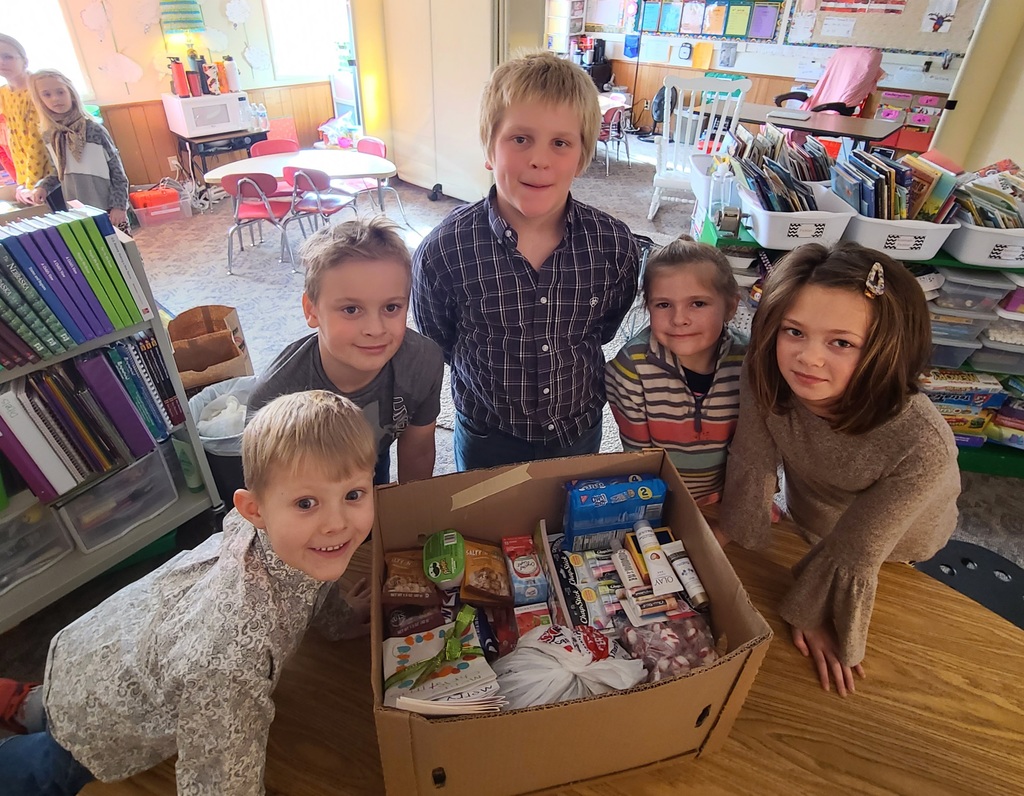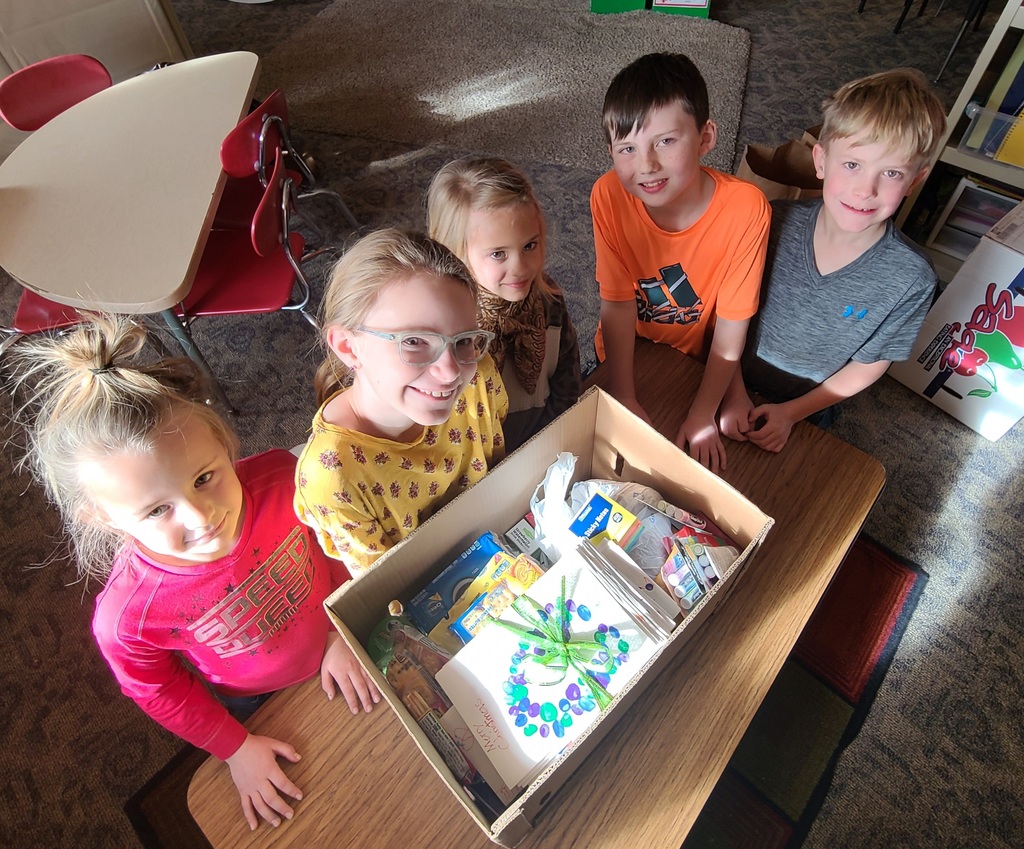 The Kindergarten-5th grade students at Simeon Rural School worked hard to practice for this year's Christmas program, titled, Yankee Doodle's Dandy Christmas. Yankee Doodle was suffering from a bad tooth ache and was very gloomy. Benjamin Franklin, Betsy Ross, Thomas Jefferson, and George Washington and a variety of other helpful characters came straight out of 1776 to help Yankee get into the Christmas spirit. A surprise guest named Macaroni showed up in the end to help make Yankee's day!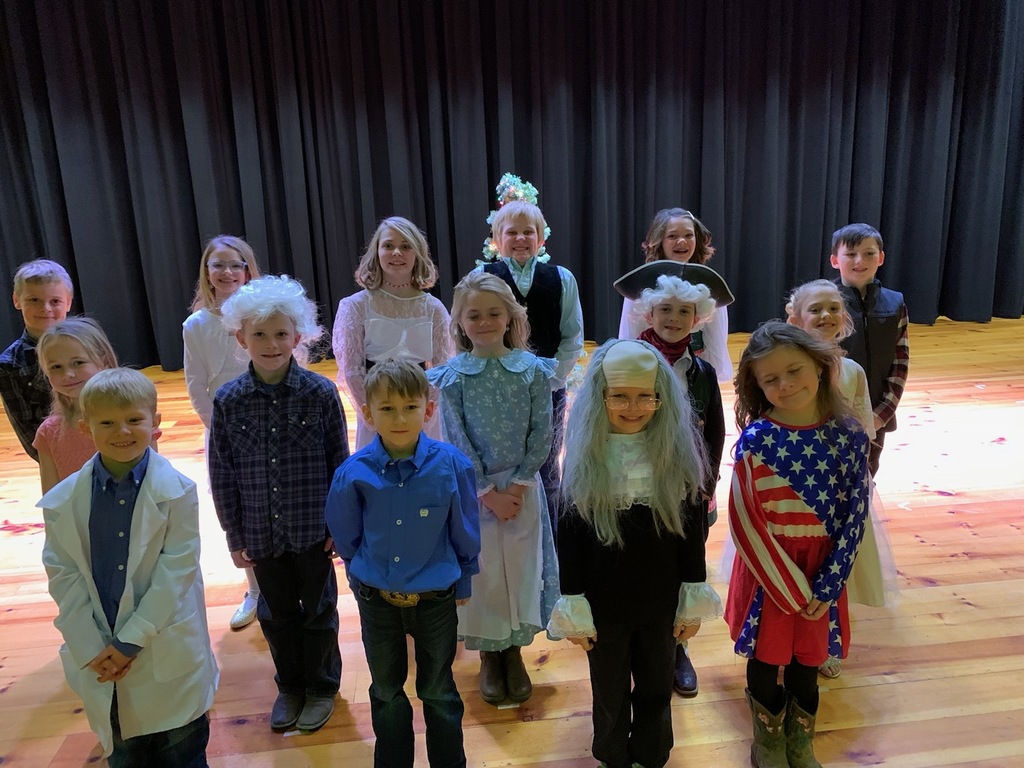 First Round SWC BB Games-Times/Locations: Girls will play @ Broken Bow @ 6:00 pm-January 24 Boys will play @ Ainsworth @ 6:00 pm-January 24

Time to use those Badger Den Gift Certificates! We will be open at the VHS basketball games tonight from about 3:00 pm through 3rd quarter of the last varsity game. Grab a gift card or some Badger gear for your Valentine! VHS FBLA appreciates your support.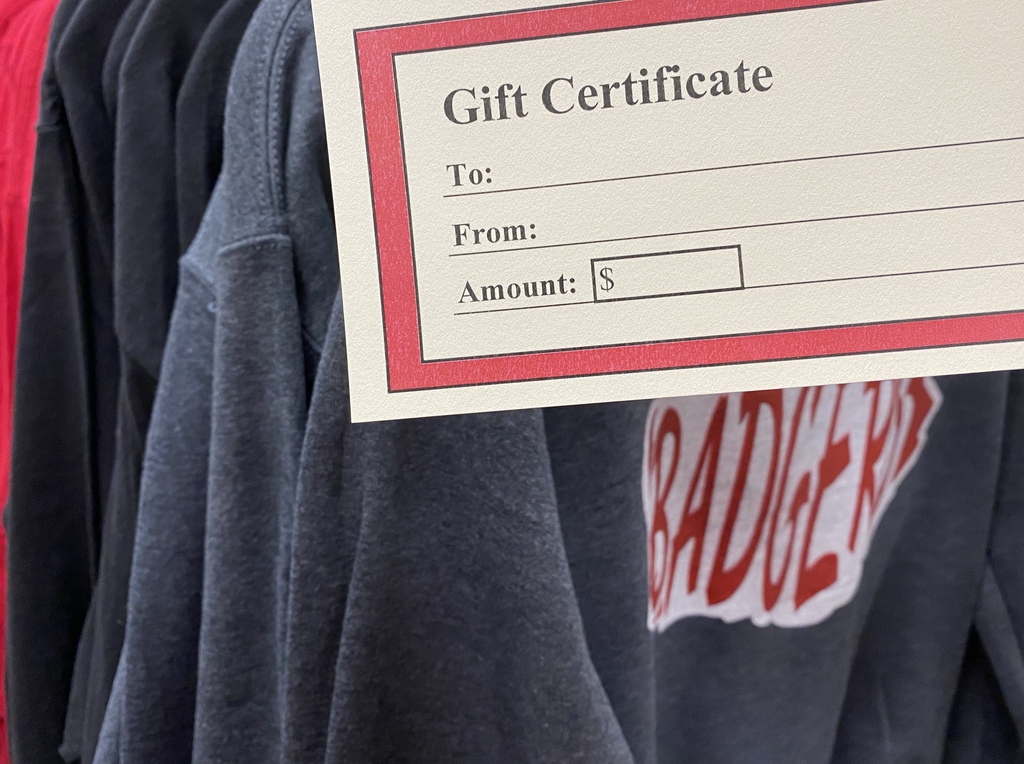 The Badger Den will be open on Tuesday, 1/18/22 at VHS from 3:00 pm - 3rd quarter of the boys Varsity game. Swing in and pick up some cozy Badger gear to get you through the rest of the winter...sweats, hoodies, crewneck sweatshirts - we have them all!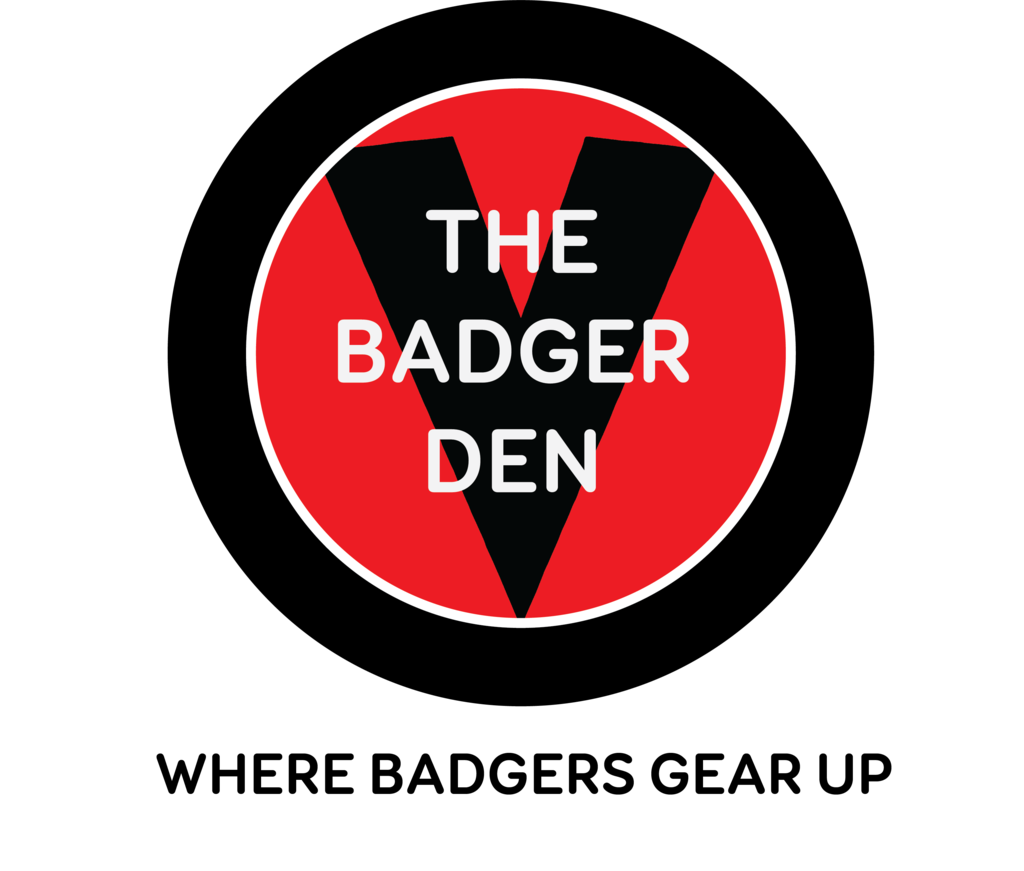 Tonight's Reserve GBB/BBB games will NOT be streamed.

The Valentine Speech season is officially underway. Congrats to all speakers and placers today at the 1.15.22 Icebreaker Meet here at VHS! You are off to a great start!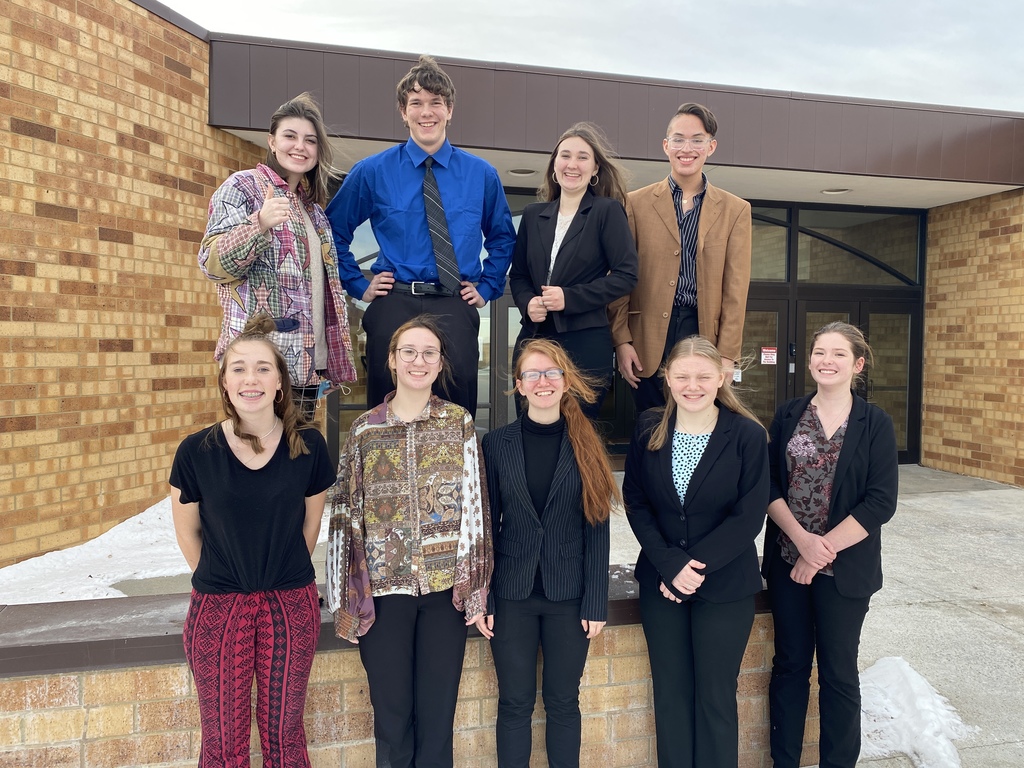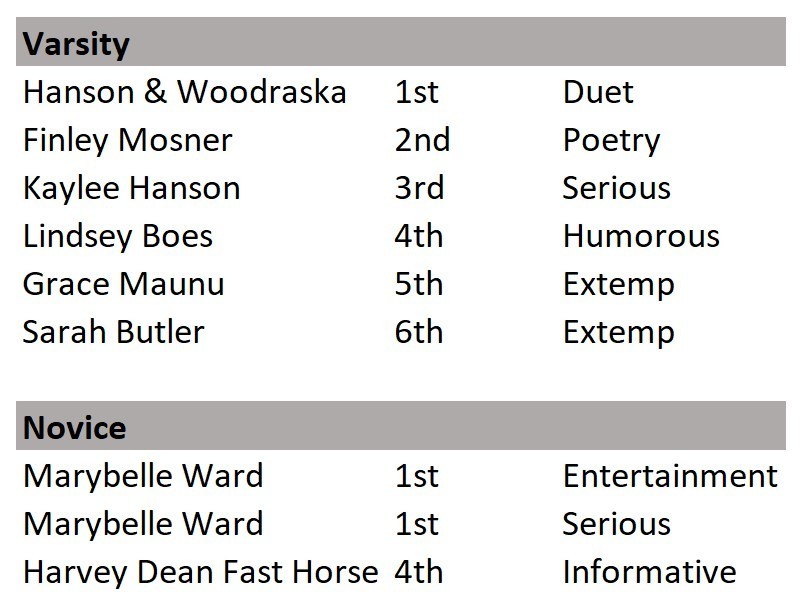 VES students focus on being safe, respectful, and responsible. Each month, we hold an assembly to talk about expectations as well as honor those who have received a badger paw or positive office referral for expectations met. Then, we draw names for an extra special treat, and these students pictured here had their names drawn in December. Congrats to Harper Wright and Hunter Hagedorn (K), Zane Christiansen and Laramie Foster (1st), Robert Burdick (2nd), Amelia Wonnenberg (3rd), and Willow Ohde (4th). They enjoyed hot cocoa, cookies, and games with a classmate of their choosing. Good work, VES Badgers!