Here are the details for the Krispy Kreme fundraiser on Monday! FBLA appreciates your support.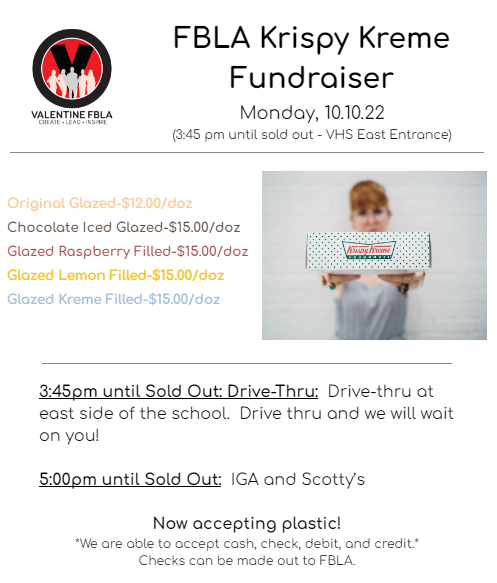 VMS Fall Concert is on November 14, NOT October 11. Calendar had to be adjusted due to different schedule conflicts.

Save the date...Monday, 10.10.22...it's Krispy Kreme Day!!! FBLA will have Krispy Kremes for sale starting at 3:45pm until we are sold out. Original glazed are $12 per dozen, specialty are $15 per dozen. Watch VHS social media for more details!

FAFSA Completion Day for Seniors will be Thursday, October 20th, at VHS! EducationQuest Foundation is available to help you complete and file your Free Application for Federal Student Aid (FAFSA). An appointment is needed and can be scheduled by calling EducationQuest at (308) 234-6310.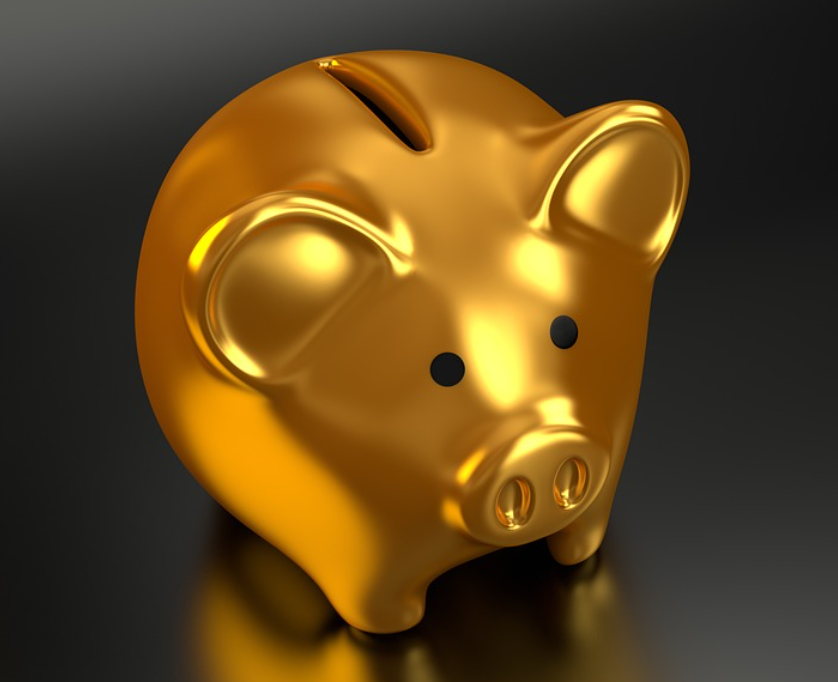 District XC begins @ 4:30pm CST in Ogallala. We are experiencing technology issues with our calendar on our school website--so it may be posted incorrectly there.

Girls Golf team will depart for State Golf @ 9 am on Sunday, October 9.


Congratulations to the Girls Golf team-District Champs!

District XC has been moved to a 4:30pm CST start time for 10/13.
Seniors, this is amazing! NU NEWS RELEASE: University of Nebraska undergraduate application fee waiver extended to Oct. 31 When applying, students should select "fee waiver" and enter the code "NUforNE" to have the $45 fee waived.

To elaborate on MS Football next Tuesday vs G-R, it will only be 1 game.

Due to Gordon-Rushville's low numbers, next weeks MS Football Game will be only 4 quarters.


It's game day! See the attached flyer for the last Badger Den sale of homecoming week. The Badger Den will be site at VHS, open from 6:30 pm through half-time. Also...follow our new Facebook page. Special sales will be posted throughout the rest of today on that site only!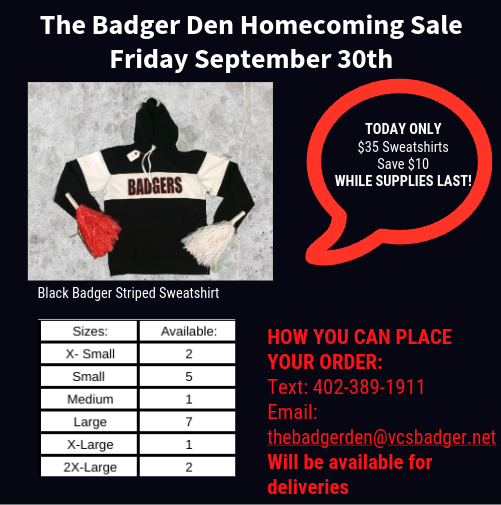 We have had some issues with our Web Posting company and our School Calendar. In order for them to fix these issues the School Calendar may be unavailable for today and possibly tomorrow. We appreciate your understanding. Thank you.

V-neck tees are the special for Thursday...check out the flyer for more info! Remeber that starting today, we will have special sales that are only available on our new "The Badger Den" Facebook page. Follow us and take advantage of the savings!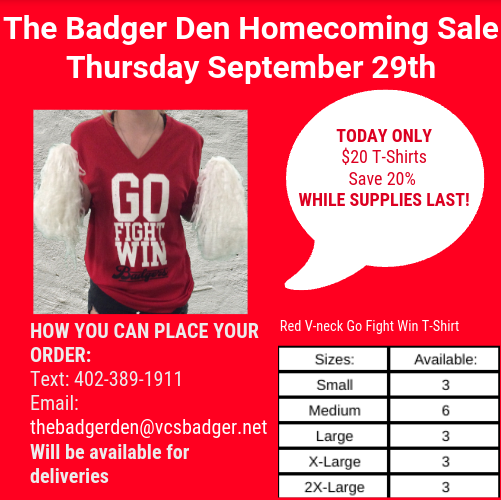 *UPDATE*-R/JV/V originally scheduled for October 6, 2022 @ Gordon-Rushville will now be a HOME DUAL starting @ 5:00pm CST

Grab your joggers today while supplies last. Check out the flyer for details...thank you for supporting The Badger Den! The Badger Den started our own Facebook page...search for The Badger Den on Facebook and follow us today - special sales on that page only Thurs & Fri!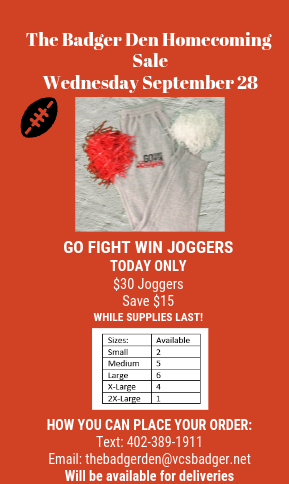 Check it out...The Badger Den is moving to their own Facebook page! Look us up and follow us this week...you can get a quick peek at our daily homecoming sales!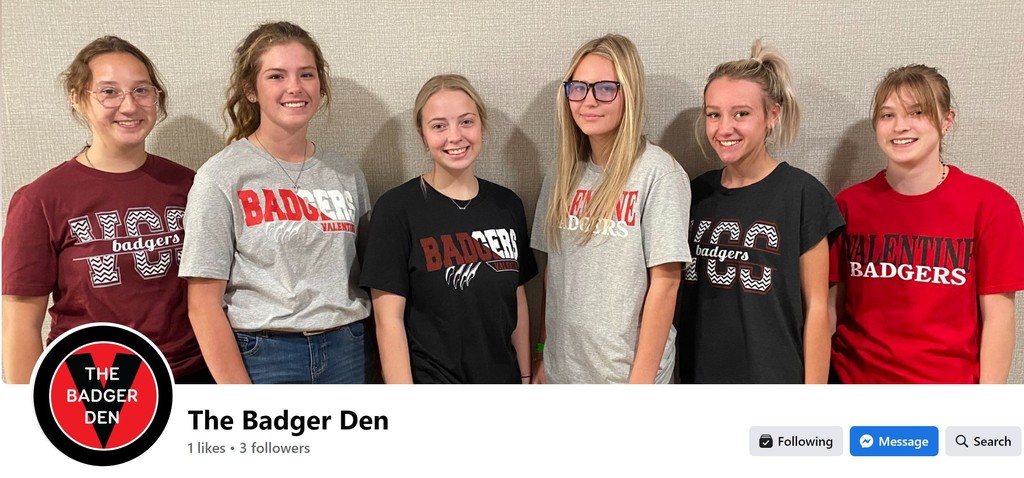 FBLA officers are ready for the Fall Leadership Conference in Kearney this morning!