TeamMates Mentoring Program Fundraiser Update-don't miss out! The proceeds will go to college scholarships.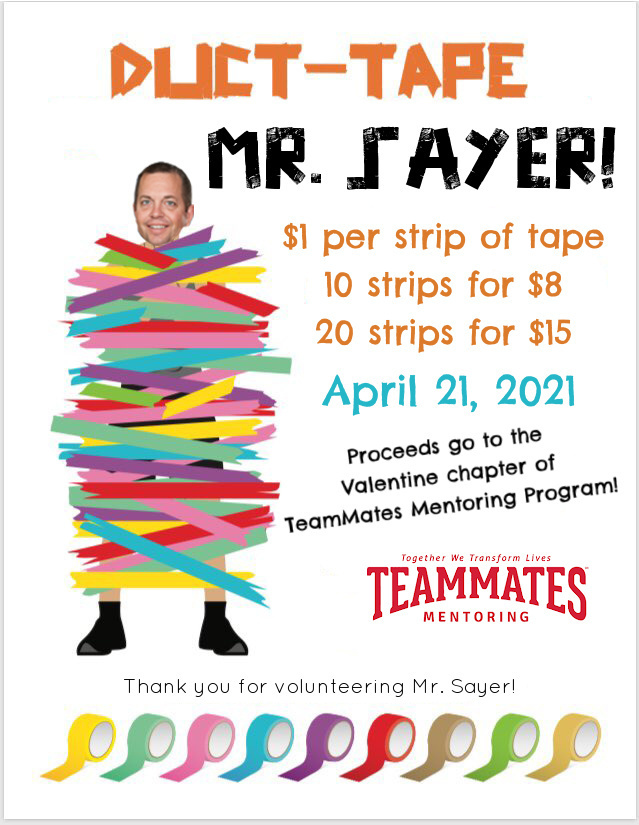 Just a reminder for Friday afternoon: Please join the 20-21 VHS Speech Team for their Public Performance starting at 4:00 pm at VHS. Come watch one or all of the students. Meet in the commons. The Badger Den will be open too - we accept cash or checks. Hope to see you there!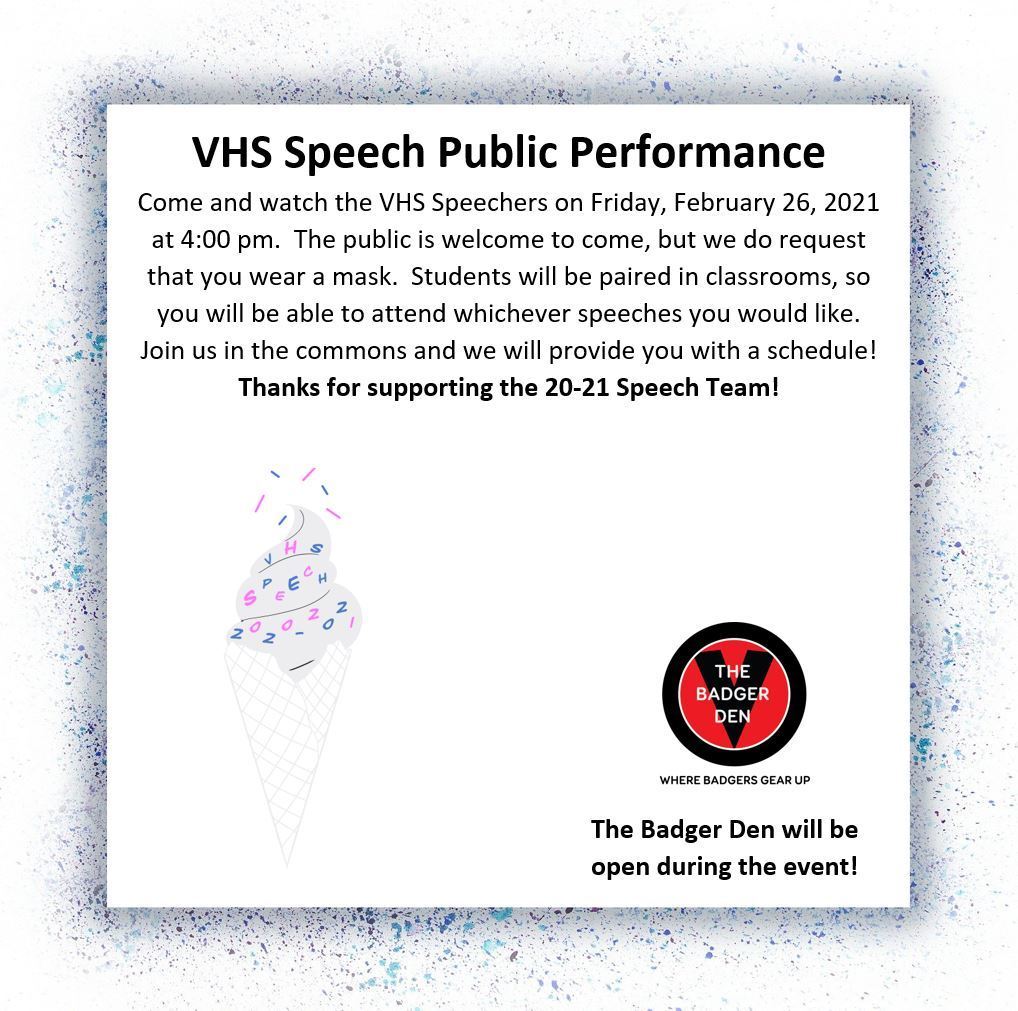 Conference Speech Results (Ainsworth) 2-22-21 Inform: James 6th Poetry: Taylor 5th Entertainment: Lindsey 5th Humorous: Lindsey 6th Duet: Josiah & Grace 7th Tough conference - awesome job! Way to go, Speechers!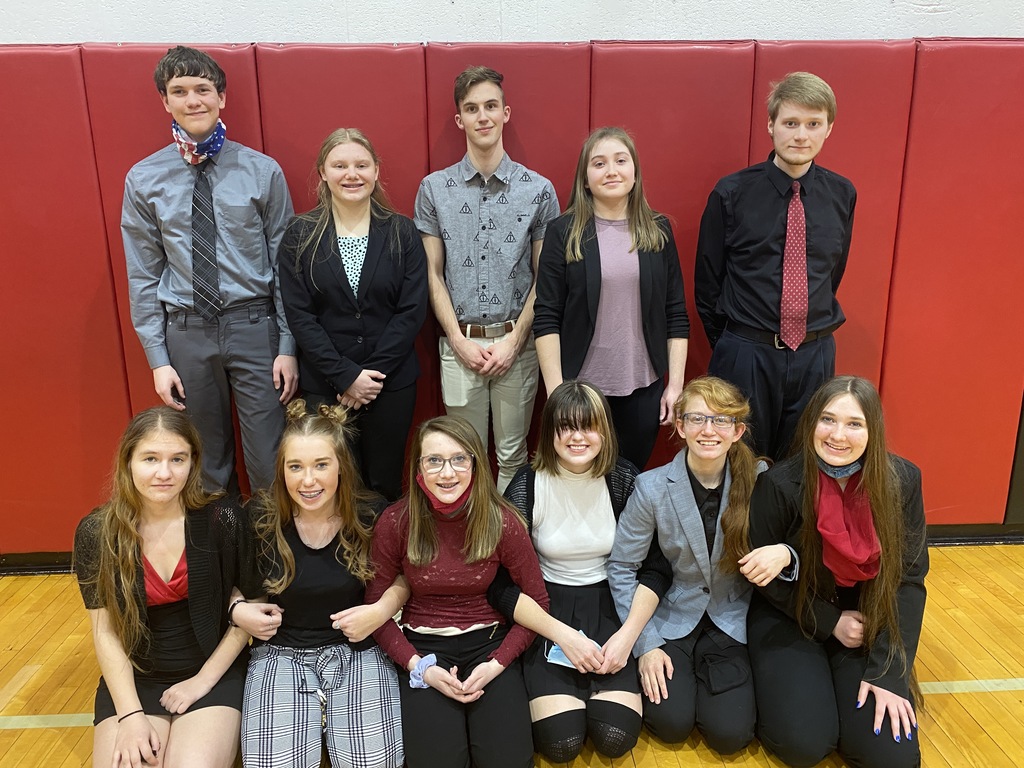 Congrats to Shauna Radant sho signed with Dakota Wesleyan to play golf! Pictured front row left to right - Ryan Radant, Shauna Radant, Melanie Radant. Back Row - Devin Muirhead, Tom Hoek, Gus Brown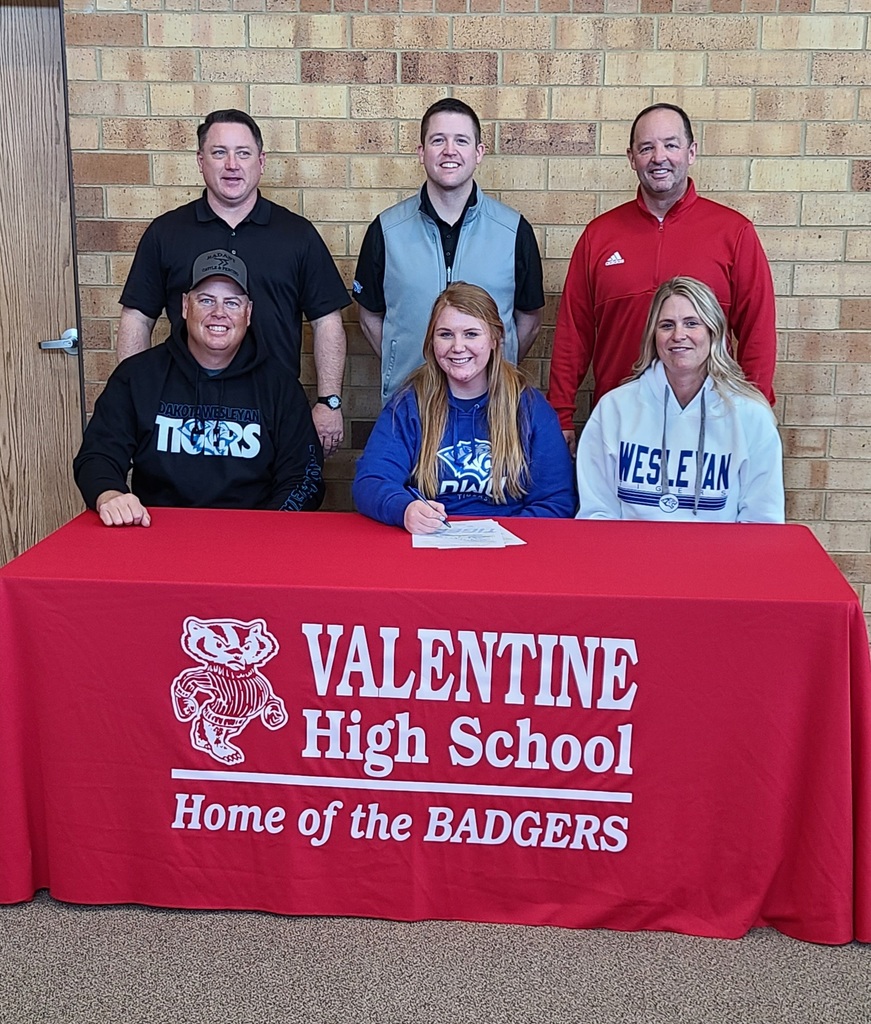 Congrats to Chris Williams for signing to wrestle at Northern State. Chris just claimed his third state championship! Pictured front row left to right: Sam Williams, Chris Williams, Melissa Williams. Back Row - Nicole Williams, Shane Allison, Jason Kelber, Robert Joseph and Tyler Williams.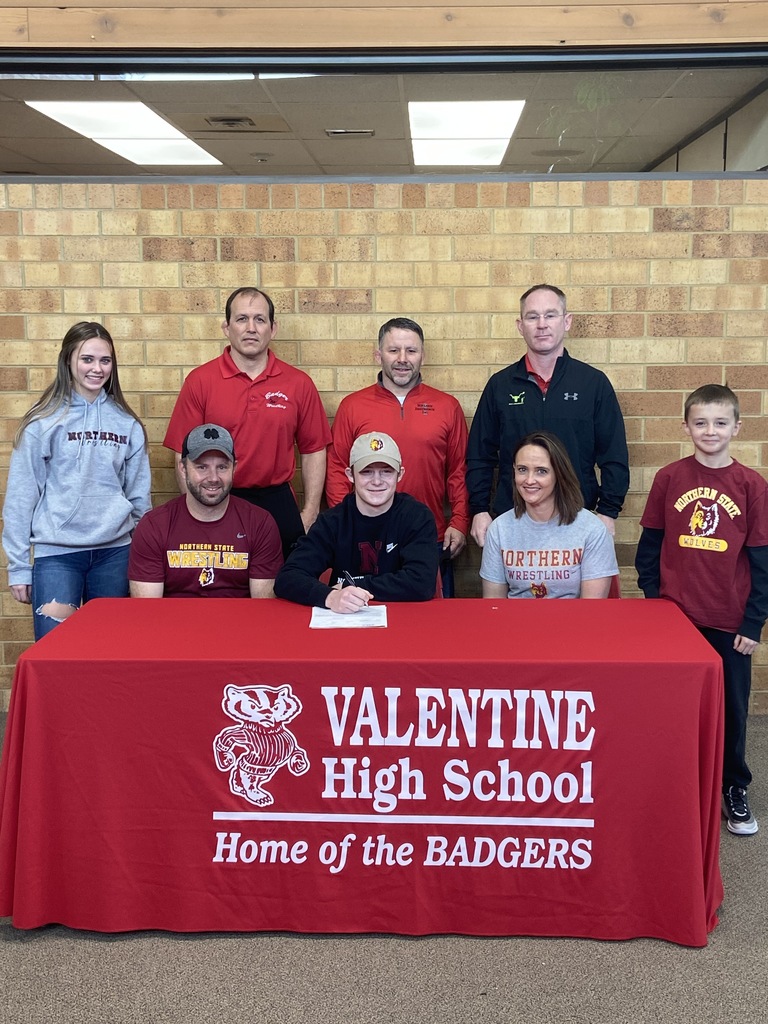 The VMS Kindness Graham Cracker Badger Pause Challenge Fundraiser was such a success bringing in 483 boxes! Since the winning class was so close, Mr. Pettigrew and Mrs. Breuklander's Badger Pause groups both got to enjoy a Pizza Party! Thank you PTA for providing pizzas and all your support!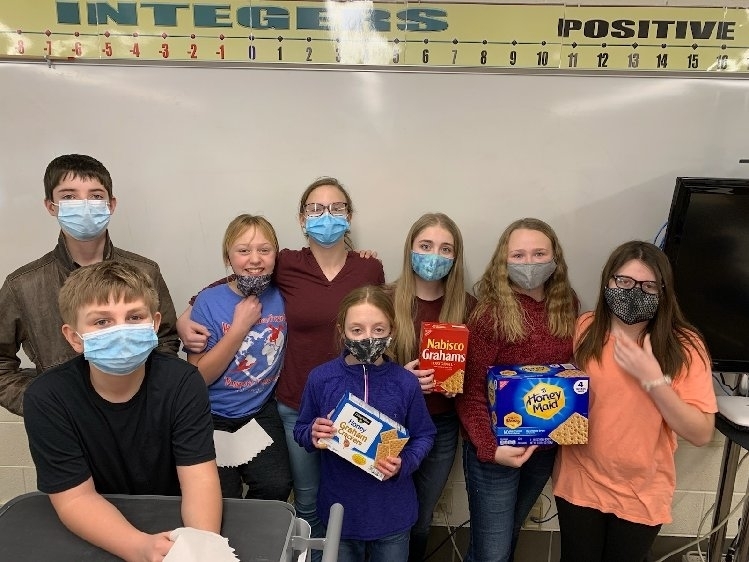 Ainsworth Speech Meet Results - Way to go, Badgers!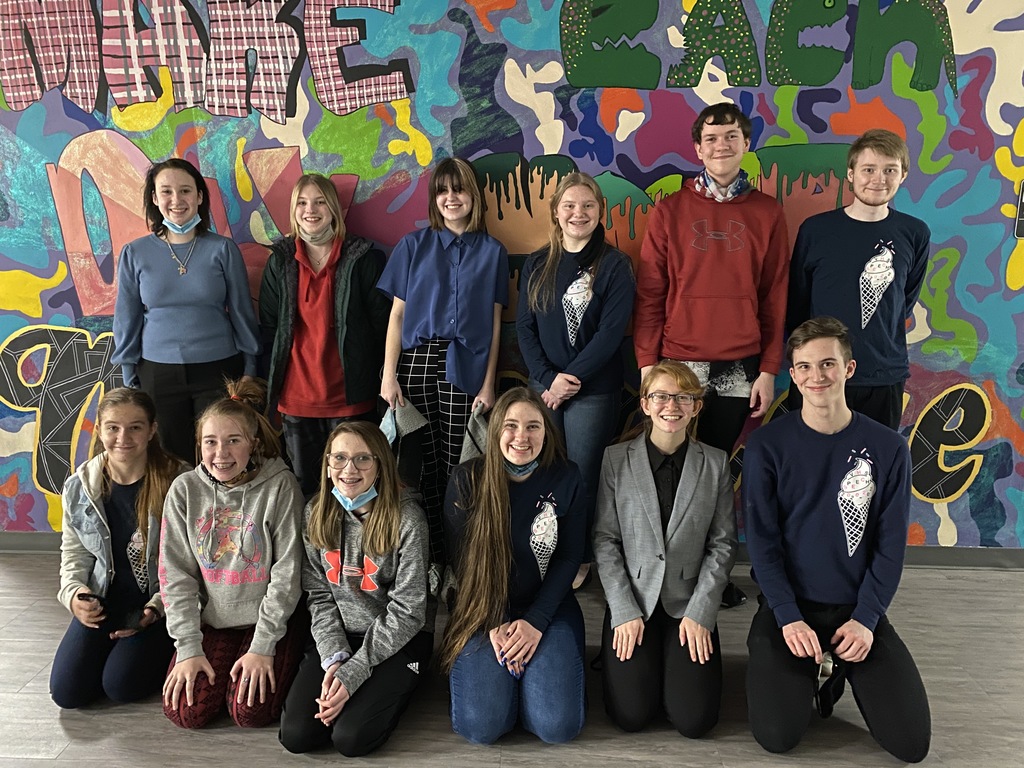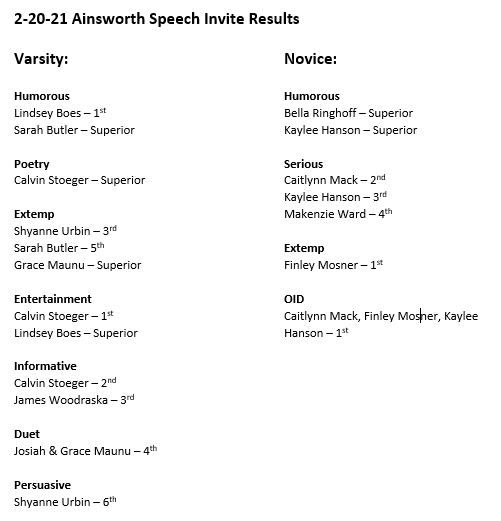 Please join the VHS Speech team for their public performance on Friday, February 26, 2021. 4:00 pm. Meet in the VHS Commons!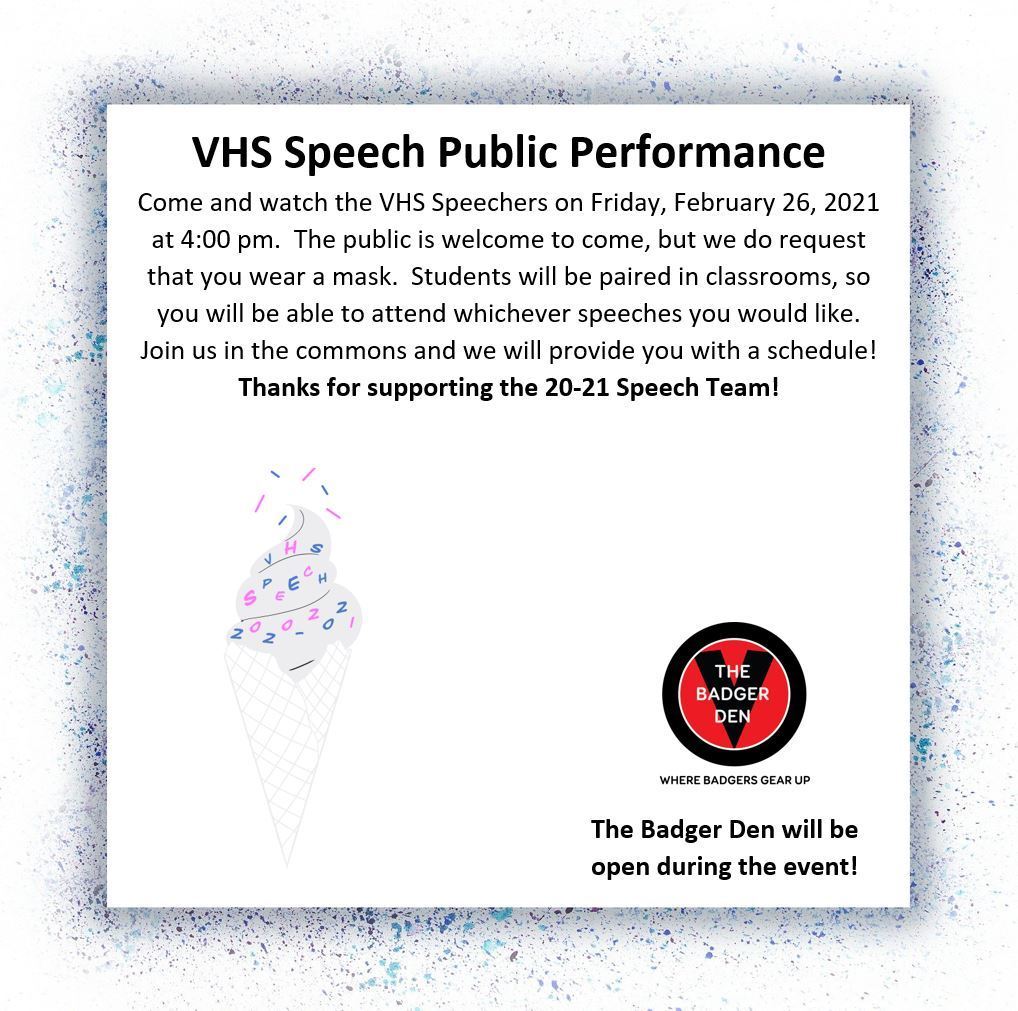 2021 Cherry County Oral Spelling Bee Champion is VMS 8th grader Doc Lancaster and Runner-up is Cody-Kilgore 8th grader Samantha Jones! 1st place in the written spelling bee was Kylee Hoefs (VMS 7th), 2nd place was Doc Lancaster (VMS 8th) and 3rd place was Duncan Mosner (VMS 6th) Congratulations to all!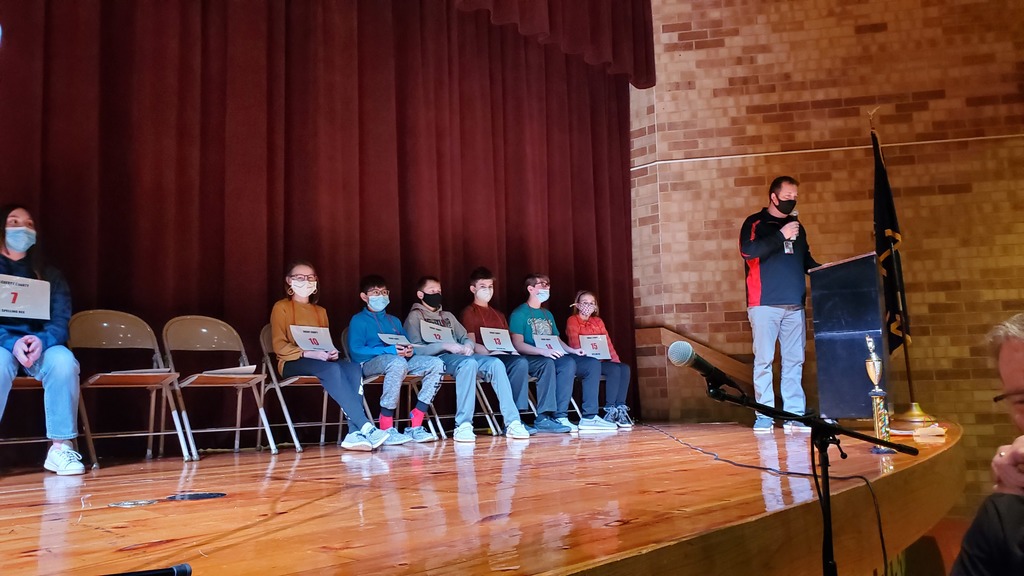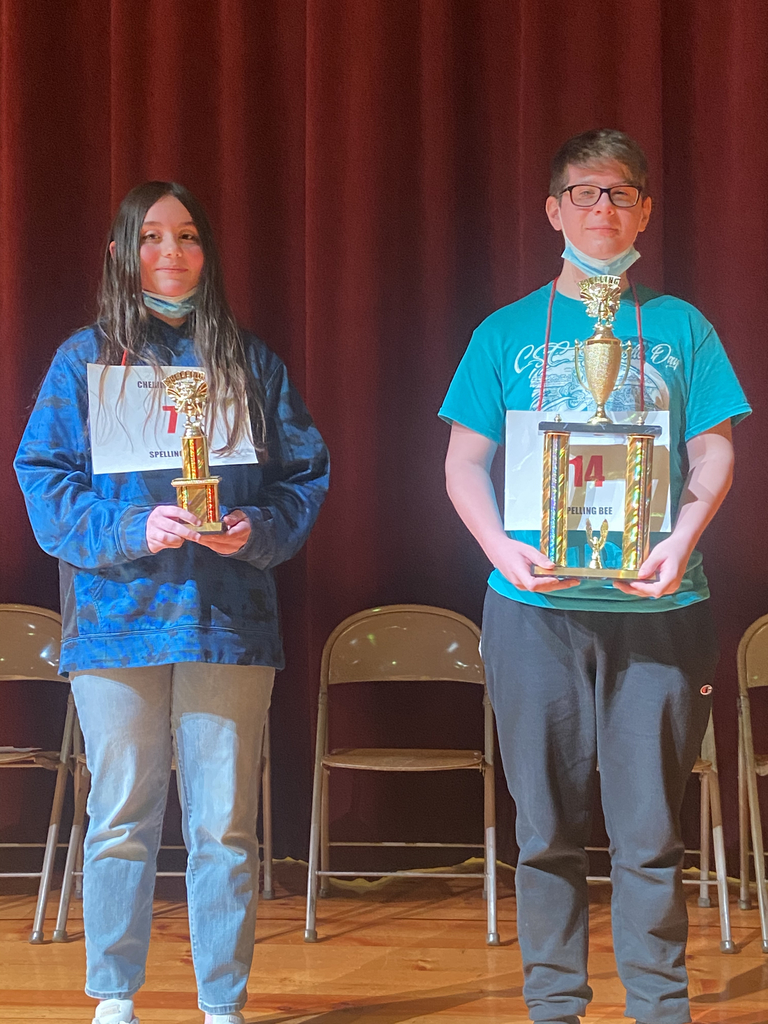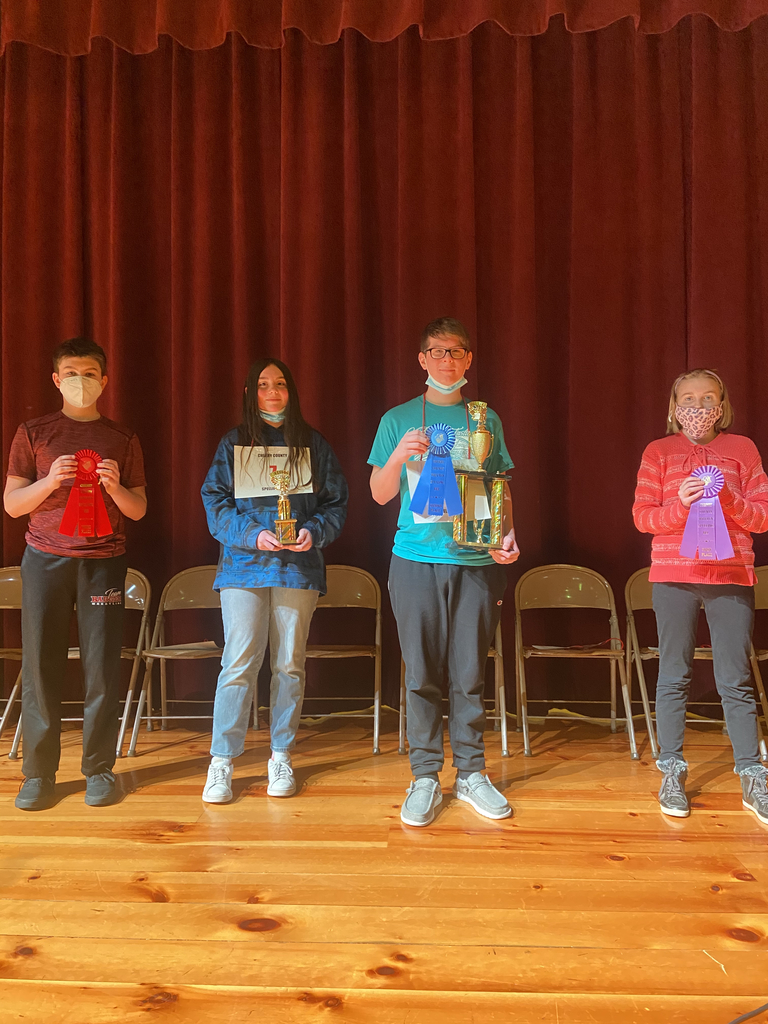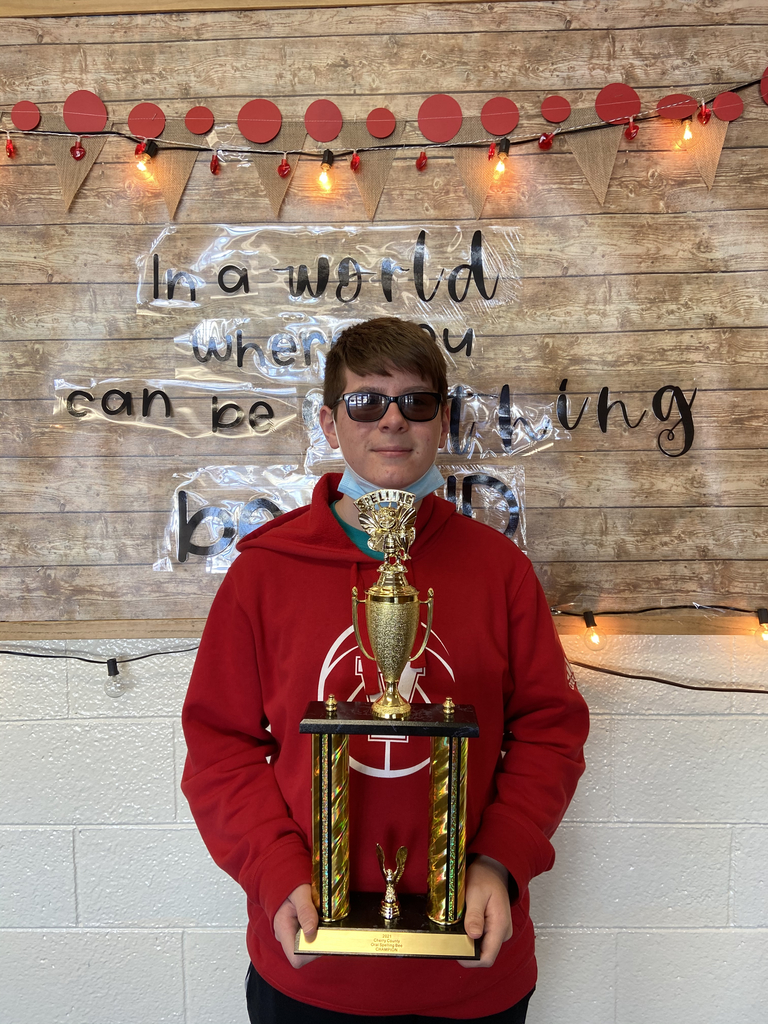 Upcoming Events: There will be a sendoff for the State Qualifying Wrestlers on Thursday at 11:00 a.m. in the HS gym. JV/V Basketball @ Gordon - Starts at 6:00 CT and there will only be 2 quarters of JV. Varsity game will start immediately afterwards. Boys Sub-District Basketball on Monday will be played vs Gordon Rushville and will be played in Cody rather than Ogallala. The game time is 7:30 CT.

Due to extreme temperatures & continued risk of rolling blackouts, there will be no school at Valentine Elementary, Middle & High schools Wednesday, February 17th.

No school due to rolling blackouts and extreme temperatures for Tuesday the 16th.

Saturday we had the pleasure of hosting the NSAA Class C4 District Wrestling Tournament. We would like to thank the following people for donating their time all day Saturday: Mark Ormesher, Tracy Lamb, Jake and Coby Higgins, Scott Fullerton, Vince Lopez, Dave Renning, Blake Beebout, Kara Buechle, Devin Muirhead and The Mat Maids. Was a great event and we couldn't have done it with all of your volunteered time! Thank you!!!

Basketball Tomorrow: Lady Badger's first round sub-district game in Broken Bow has been moved to a 4 pm start. MS Boys vs North Central has also been moved to a 4 pm start.

Speech Results - North Platte (Blue & Gold) Virtual: Everyone competed varsity today – tough meet with 258 contestants! Help us congratulate our VHS placers: Poetry – Taylor 8th Inform – Calvin 12th Ent – Calvin 3rd Extemp – Shyanne 10th Duet – Josiah & Grace 8th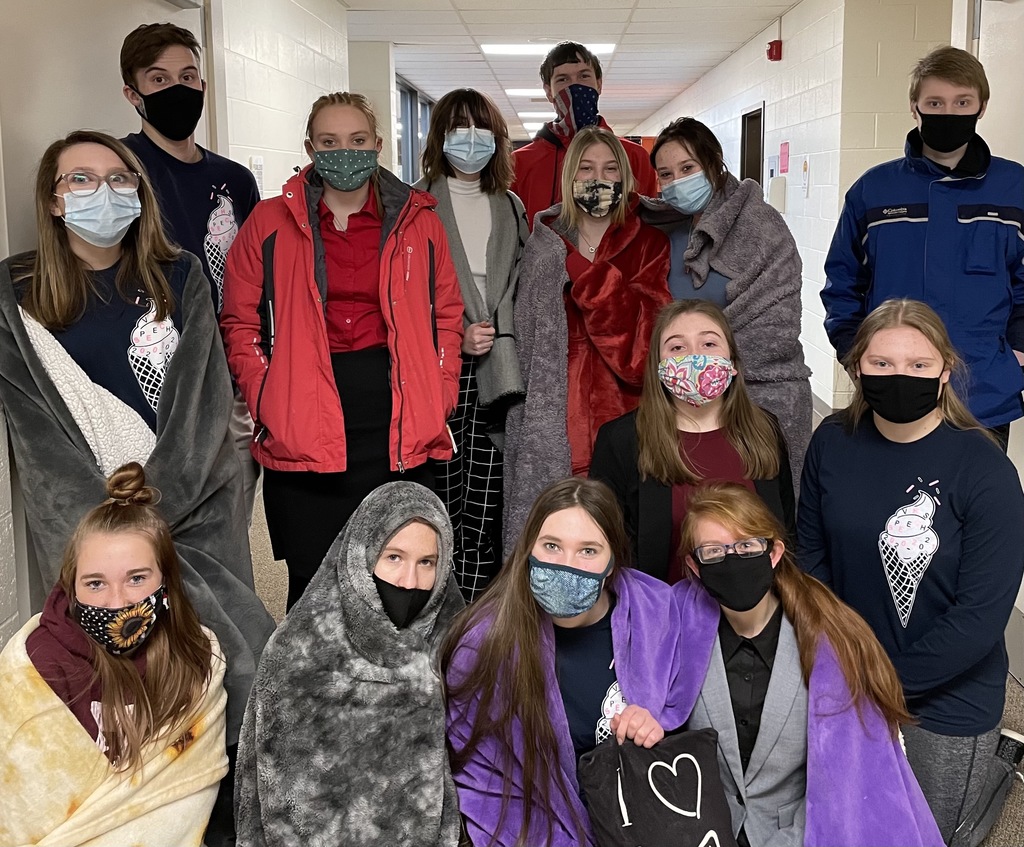 Valentine community, please help NCAP spread the word about resources available!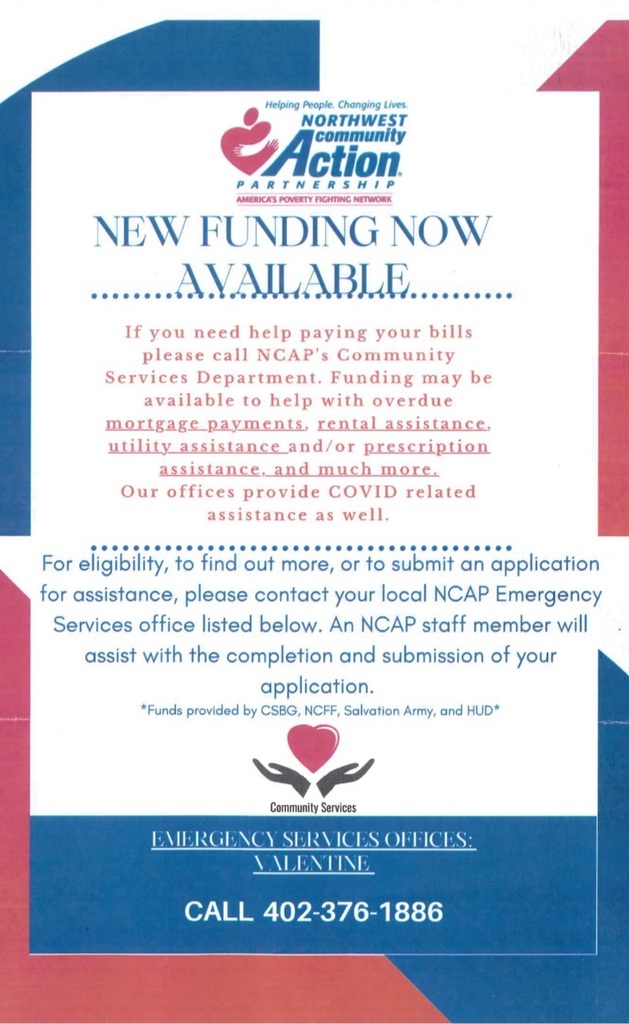 Valentine Middle School Graham Cracker Challenge results are in! We collected a grand total of 483 boxes! The winning Badger Pause group, collecting the most graham crackers and winning a pizza party is…. Mr. Pettigrew's group. They collected 118 boxes, followed very, very closely by Mrs. Breuklander's group with 107 boxes. That's over 6,000 individual crackers you guys! Great job!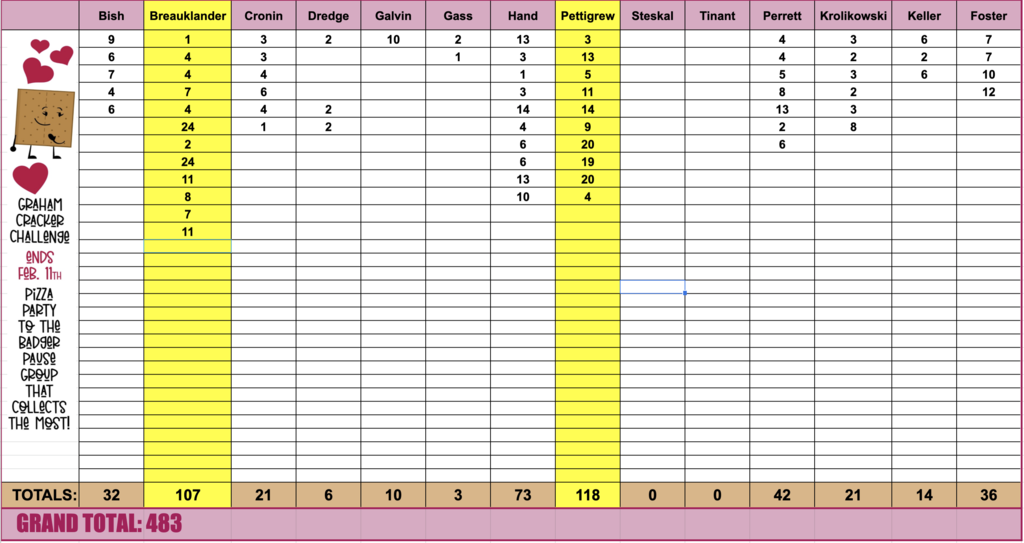 Girls Sub-District Basketball: Valentine will play Ainsworth at 6 pm in Broken Bow on Monday. If they win they will play again on Tuesday @ 6pm vs Broken Bow. Championship will be on Thursday @ 7pm.

District Wrestling The NSAA just released a statement increasing capacity for HS events to 75%. With that we are going to open up District Wrestling on Saturday to the public. We are going to allow the first 750 fans in the door to attend. The gates open up at 9:45 so please don't arrive earlier than that. Admission is $8 for students and $6 for adults. NSAA rule is mask have to be worn correctly over the mouth and nose to be in attendance.

More badger paw winners at VES, modeling for all students what it means to be a badger and follow our school-wide expectations! Way to go, Spencer Broom, Brantley Liddy, and Sadie Bachelor!