Simeon School welcomes all to attend their annual Christmas program on Tuesday, December 20th at 6:30 p.m. in the VHS Auditorium! This year's program, "Well This Isn't Ireland" was written by Simeon's own 6th grader, Alison Weller. Please plan to attend!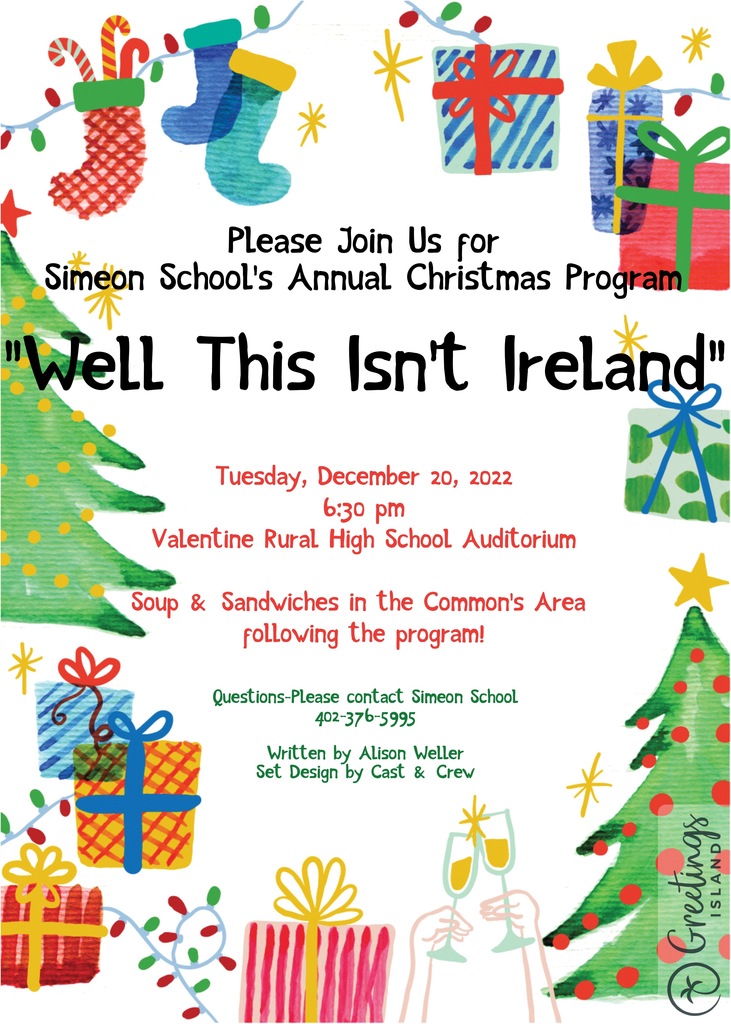 JV Girls will start @ 5:00pm CST next week vs. Ainsworth (12/13) and be only 2 quarters. JV Boys will start @ 4:30pm CST and be 3 quarters.

Come support our VHS Band & Choir tonight @ their Christmas Concert @ 7:00pm!

The Badger Den is open until 4pm today at Winterfest. Come check out our booth at the Cherry County Fairgrounds. We have a lot of new Badger merch! There are a ton of great vendors!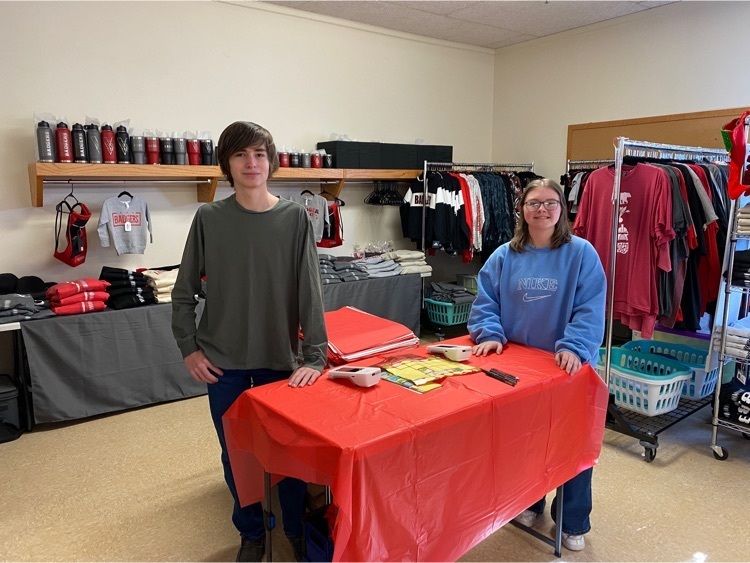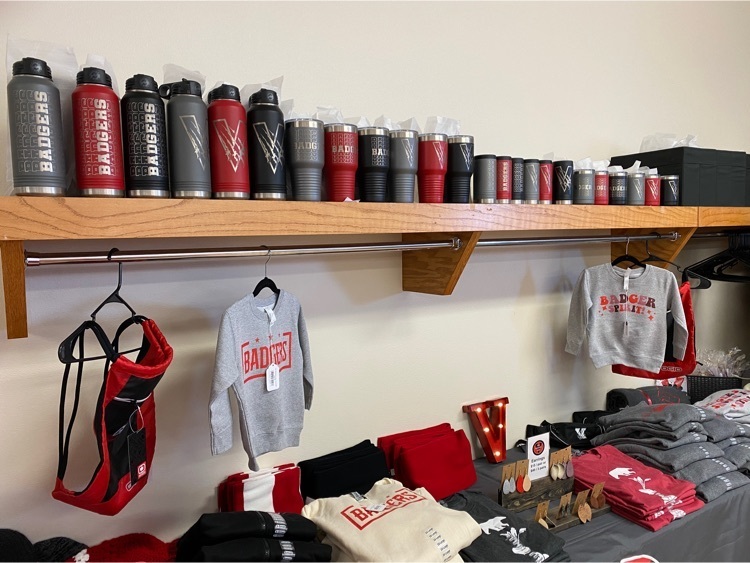 Today's JV GBB/BBB will be as follows--JV Girls=2 quarters, JV Boys=3 quarters. Both will start @ 3:00pm. Varsity Girls will start @ 4:30pm, with Varsity Boys to follow.

GBB/BBB team pictures for tomorrow AM have been rescheduled to next Saturday, 12/10, @ 8:30am.

Valentine Middle School loves our Physical Education teacher, Mr. Larsen and our school secretary, Alison! VMS Student Council has facilitated a Google form for all students to vote for their favorite teacher and support staff member each month. In December, we celebrate these two! Thank you for all you do! (featured are some waayyyy throwback pics)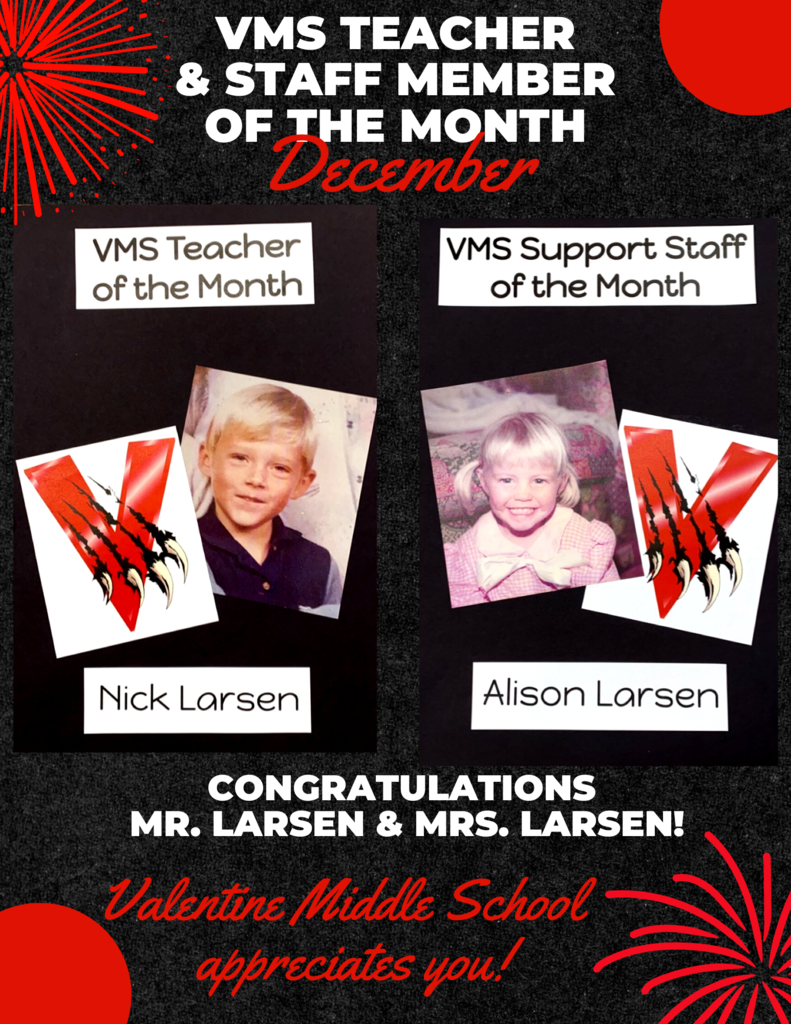 Cancer Unwrapped Writing Contest

Many of us have been blessed with more than enough...let's see how much we can share this holiday season!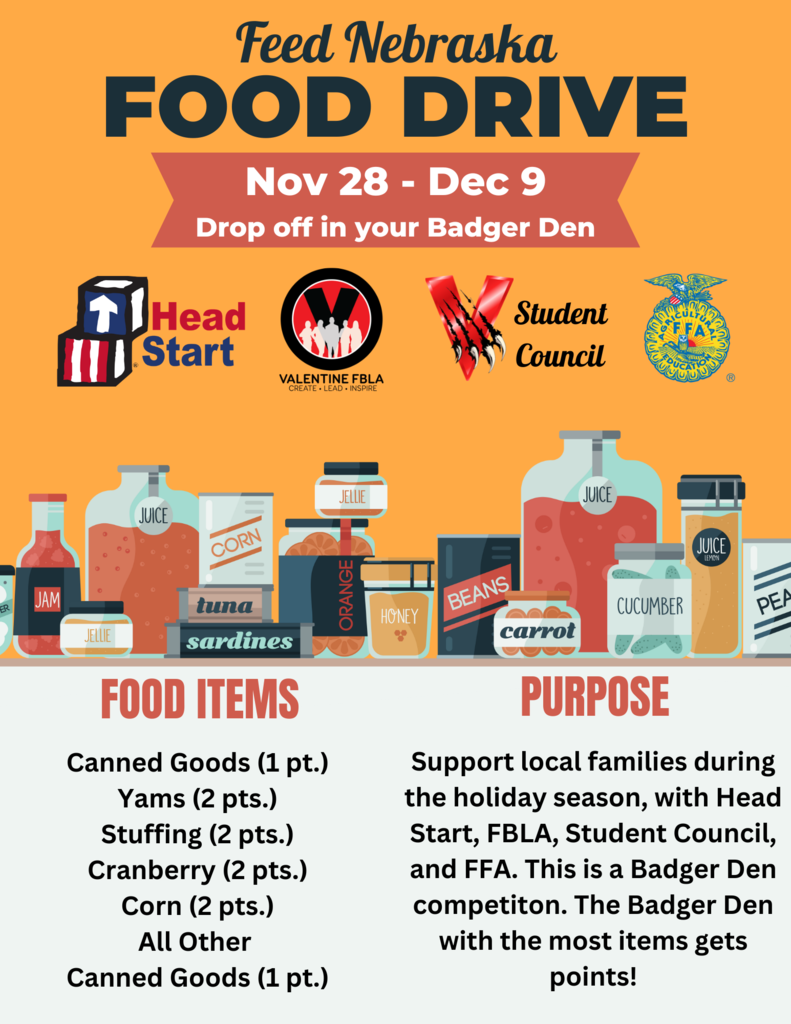 This is a reminder for parents of 1st and 2nd grade students. The 1st & 2nd grade concert is tonight at 7 pm. Students need to be there between 6:30-6:40. The concert is at the Valentine High School auditorium. Thank you!

Badgers, let's hear it...show us your spirit! Grab your grey crewneck or sand-colored hoodie while they last! Swing by Winterfest this Saturday from 9am - 4pm to get some fresh Badger gear!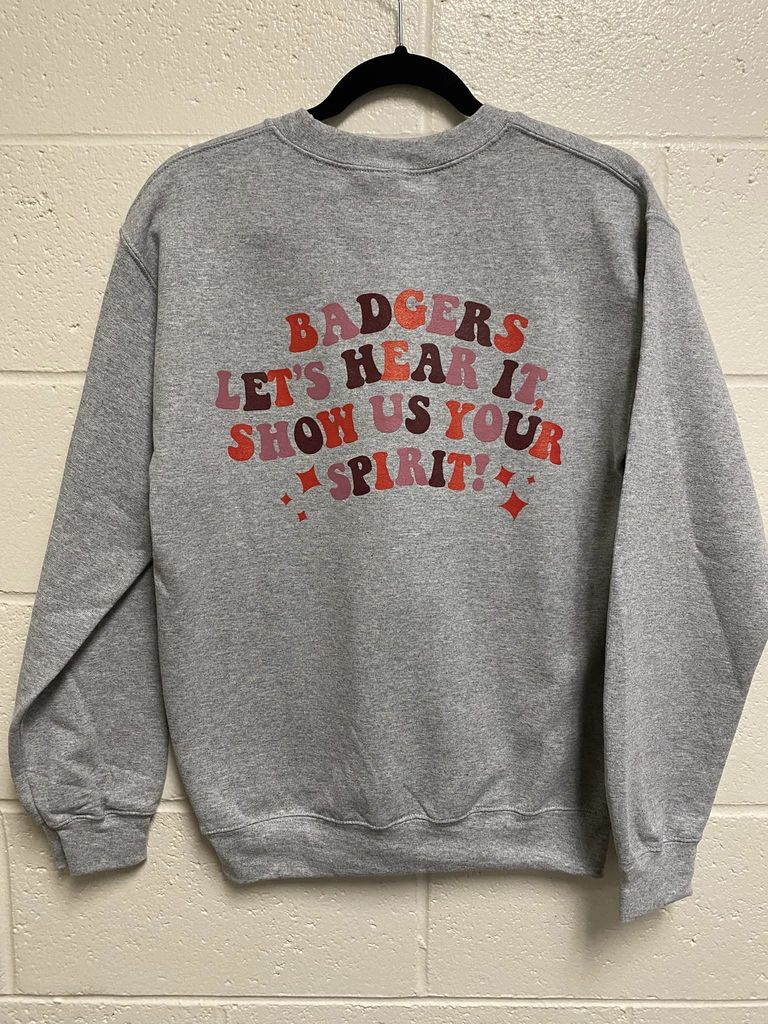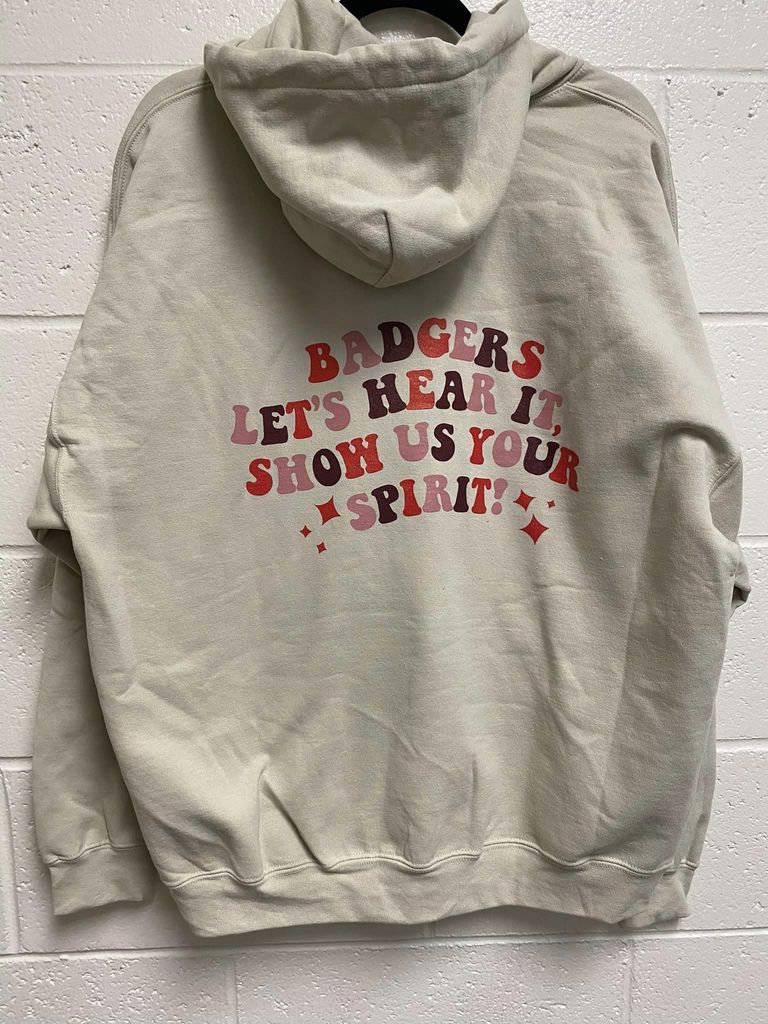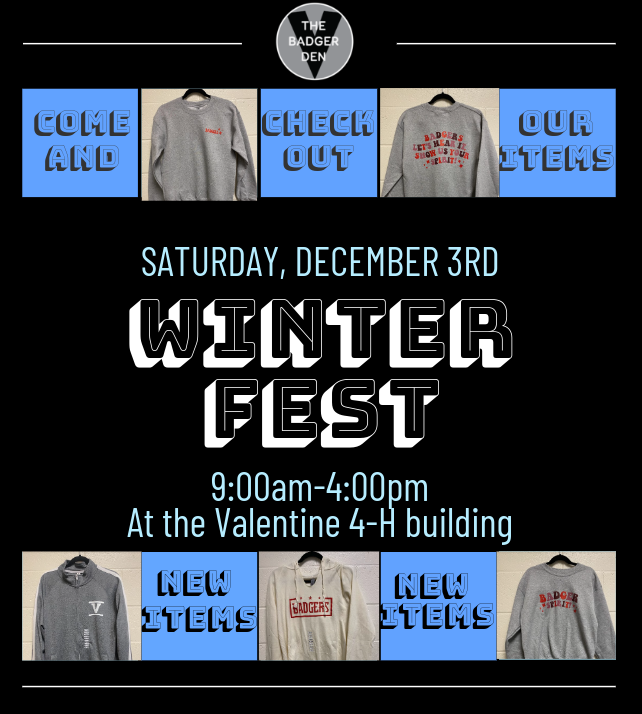 *CORRECTION* tomorrow's JV boys will start @ 4:30pm, JV Girls will start @ 5:00pm. Varsity Girls, then boys to follow.

CHANGE IN START TIME FOR BOYS AND GIRLS BASKETBALL AT O'NEILL. The new start time for JV boys and JV girls is 5:00pm. Varsity will follow.

The Badger Den is thrilled to be at Winterfest this Saturday, Dec 3rd. We have a TON of new products (crewnecks, hats, straight-leg sweats, insullated mugs, full-zips, kiddos crewnecks, etc.) to help you with all of your holiday shopping. Stop by and let the FBLA crew serve you!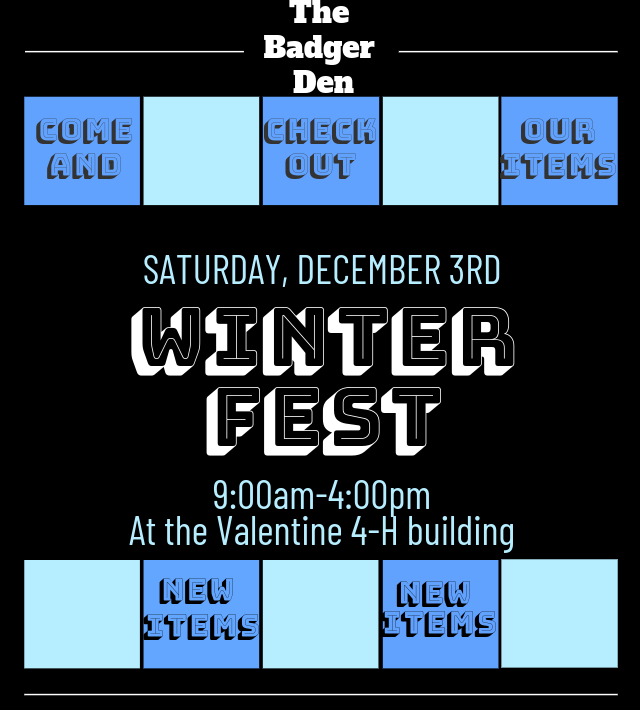 Good luck to our One Act Play Production team today as they travel to Bridgeport for District competition!

Tomorrow's JV games @ O'Neill will be as follows: JV Girls will be 2 quarters, JV Boys will be 3 quarters.

Next week's basketball vs. Mullen-Schedule will be as follows: 4:30 CST Start No JV Boys 2 quarters JV Girls Followed by Varsity Girls Followed by Varsity Boys