This afternoon's HS FB game can be streamed here: STREAMING/RADIO: The game will be provided by The Sheridan County Journal Star
http://youtube.com/scjournalstar

VMS Student Council is hosting a Graham Cracker Drive for the month of October!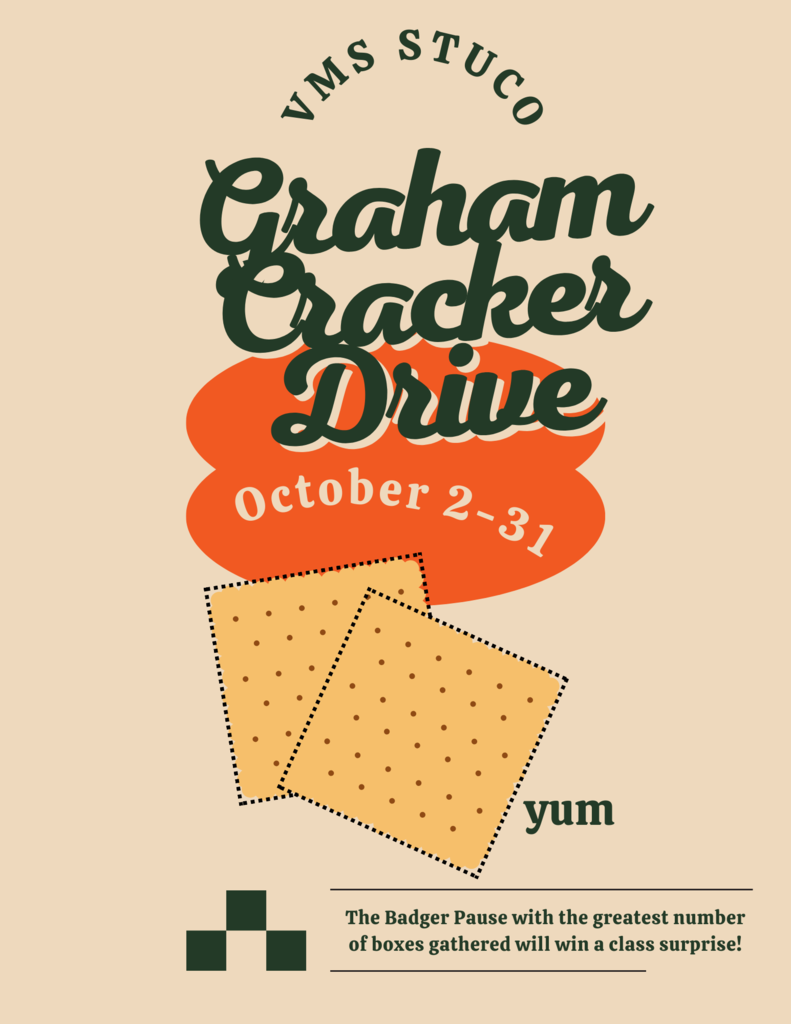 Reminder to all that today (9/29/2023) VHS will be having our monthly VHS teacher collaboration time, so the high school will dismiss students around 3:00. Thank you!

MS VB is @ Gordon-Rushville tomorrow (9/28) @ 5pm CST.

Next week's (10/2) JV FB game @ O'Neill has been cancelled due to injuries/low numbers.
First Responder Recruitment and Retention Act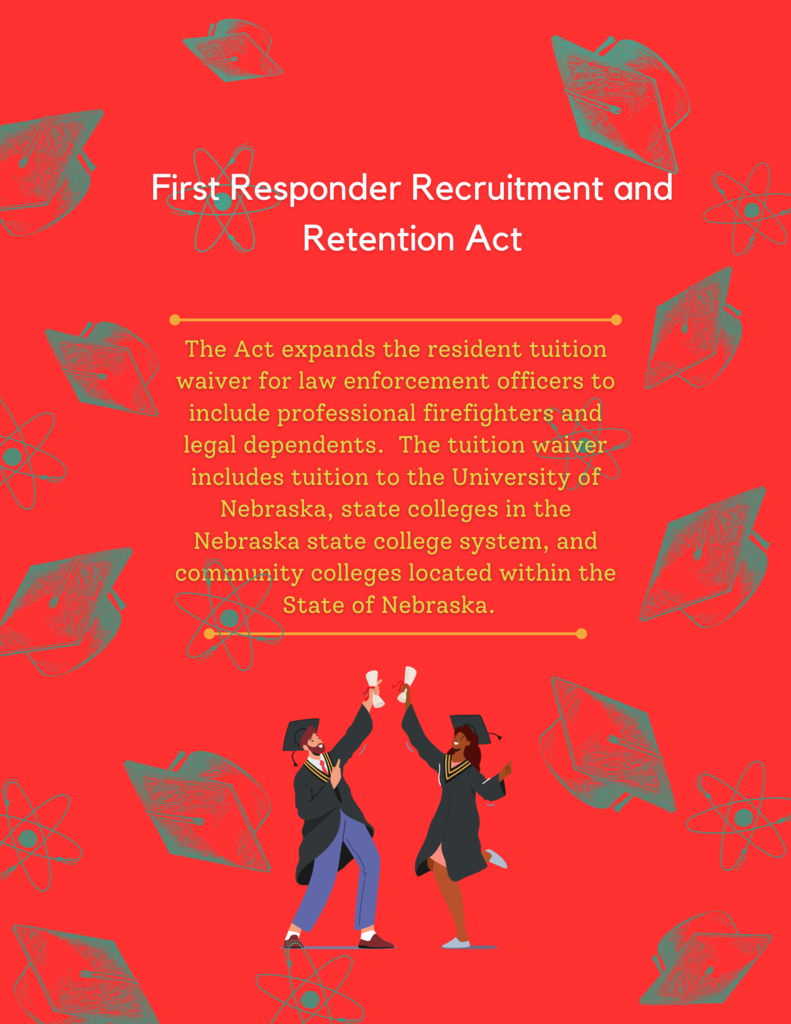 The Better FAFSA for 2024-2025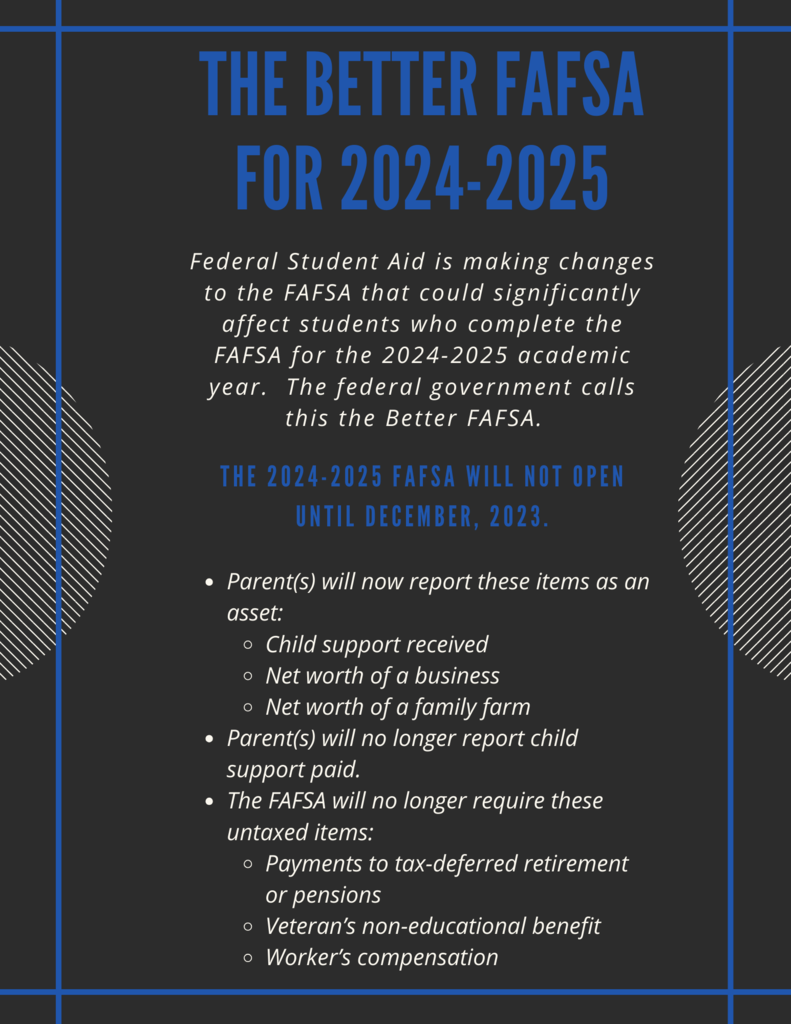 The Badger Den will be open for business on Tuesday, September 26th from 4:30 - 7:00 pm at VHS. Come and support the lady Badgers VB team!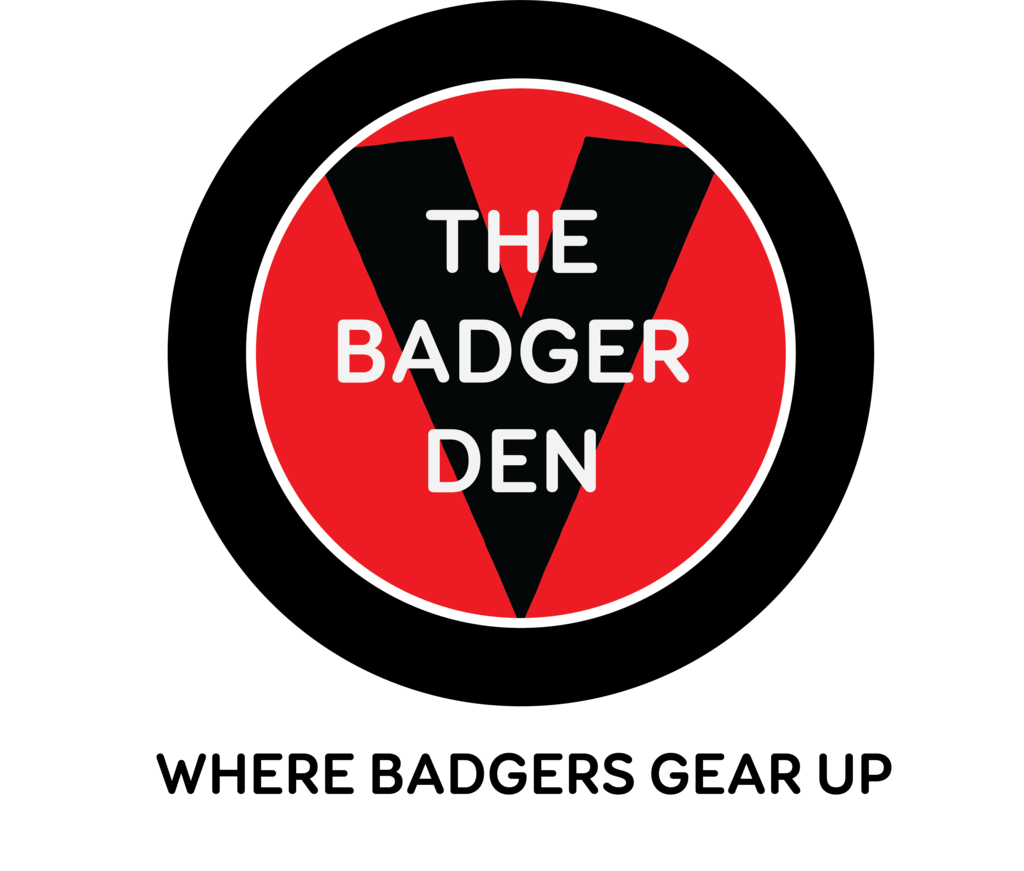 VMS Lady Badgers host the Winner Lady Warriors tonight on the volleyball court for their last home game of the season. VMS Pep Club invites you to come out and support our team! VMS Student Council invites you to wear all black for a BLACKOUT!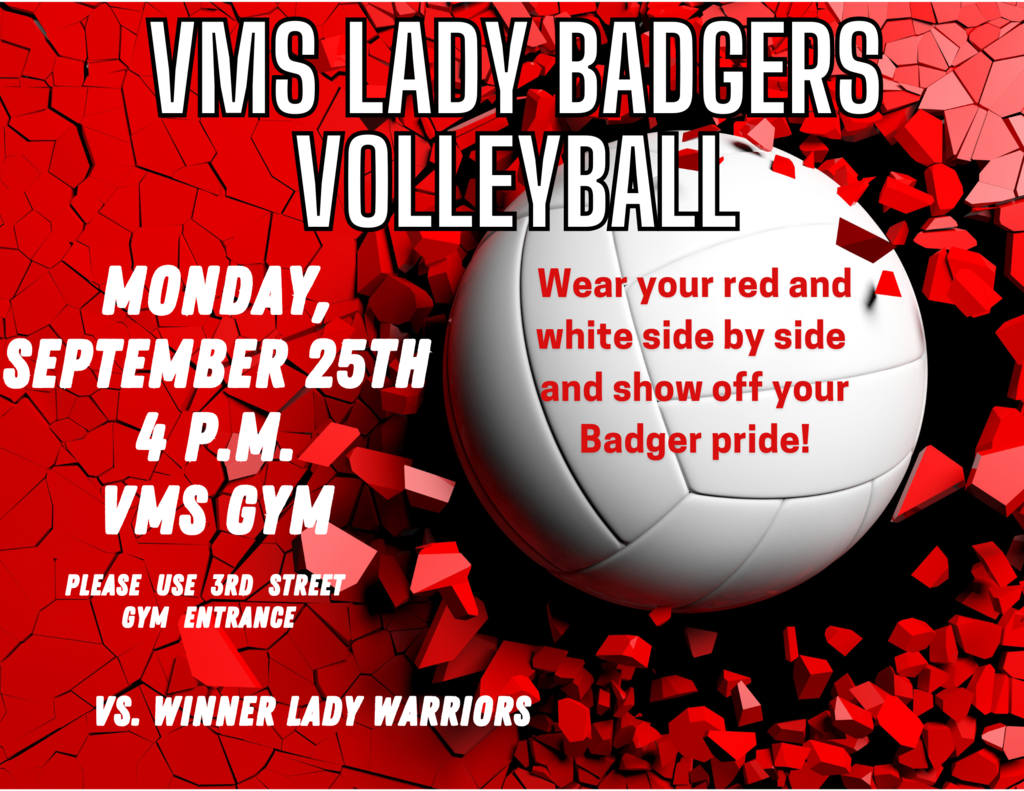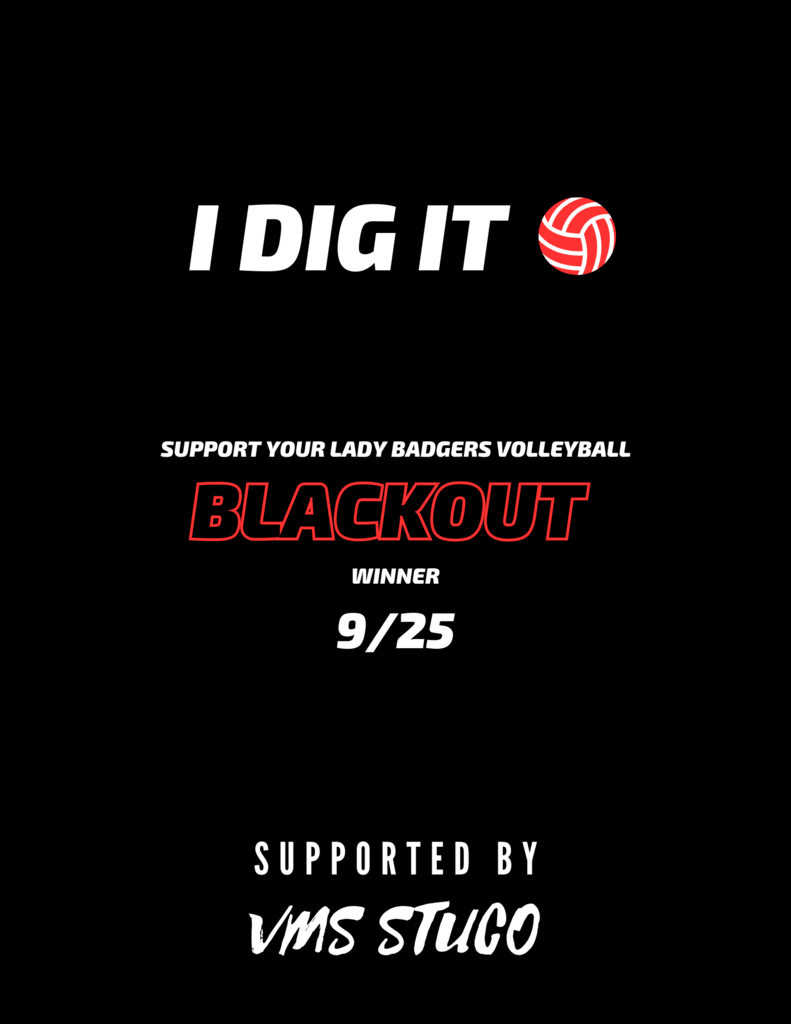 Thank you to all of our supporters and especially Outback Screen printing for the donations given to all VCS Student Councils. We were able to get a red Badger shirt for each of our students K-12! A project that has been in the works for a few years. Badger Pride is loud and proud in Valentine! ❤️🦡🙌🏼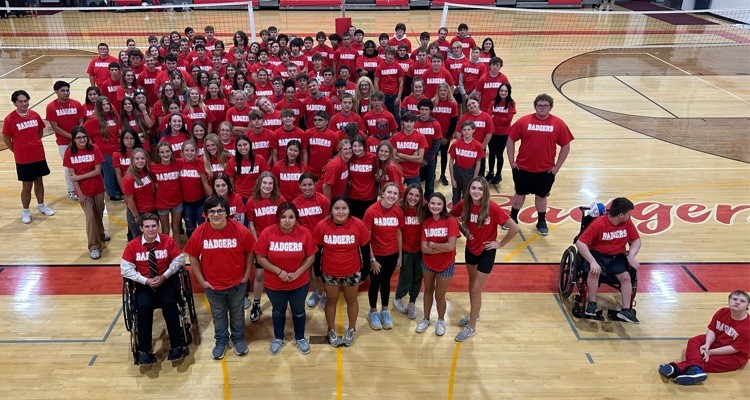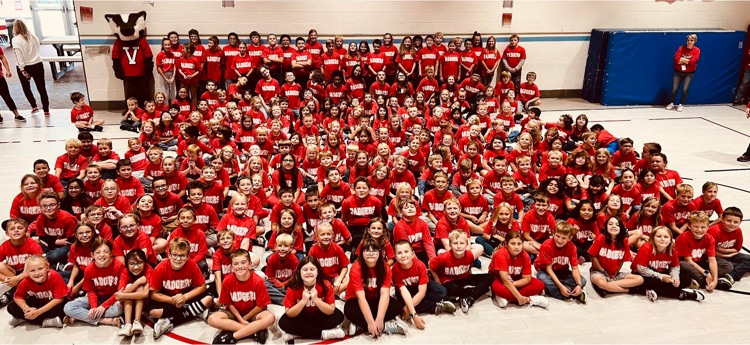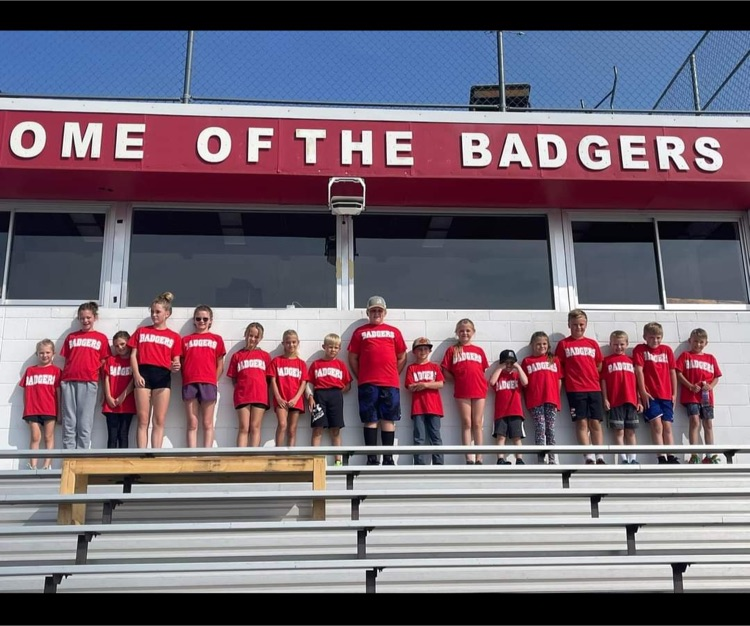 Tomorrow's (9/26) HS VB schedule will be as follows: @ the MS--Val Reserve vs. North Central Reserve, then Val JV vs. North Central JV. @ the HS--Val vs. North Central, North Central vs. C-K, Val vs. C-K

Valentine Community Schools knows that early childhood is a period of rapid brain development that paves the way for growth towards self-regulation. Self-regulation can be defined as the act of managing thoughts and feelings to enable goal-directed actions. This means, for instance, finding ways to cope with strong feelings so they don't become overwhelming; learning to focus and shift attention; and successfully controlling behaviors required to get along with others and work towards goals. Supporting self-regulation development in early childhood is an investment in later success and that is why we are supporting 20 spots at the upcoming Zone Your Home training (online) on Tuesday, September 26th from 5:00-7:00pm. This training introduces parents, daycare providers and others to common language used at Valentine Elementary School and helps provide a framework for discussing feelings and behaviors with your children so that they can manage them and get back on track. If you are interested in learning more or participating in the training please contact Shawna Fullerton at
sfullerton@vcsbadger.net
to get signed up. Zone Your Home: The Zones of Regulation Parent/Caregiver Training Description: (2.0 clock hours) Is your child struggling to manage their feelings? Are you unsure how to help them through their anxiety, anger or sadness? Join us to learn strategies and practical tools using The Zones of Regulation framework. This 2-hour session will define self-regulation and co-regulation and highlight the basics of using The Zones in your home. We will explore how to set up check-ins and visual supports, identify triggers, build a toolbox of regulation strategies and create daily structures to help your child and family thrive. Participants can expect to: • Understand regulation and ways to support it • Gain a basic understanding of The Zones of Regulation • Get hands-on, easy-to-use strategies for using The Zones at home, including: • Practical Zones visuals and Zones friendly language • Learn to do a Check-In with your child as a way to build emotional awareness • Explore regulation tools and strategies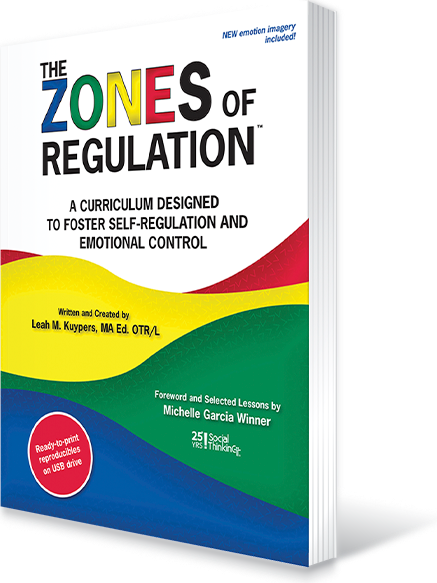 VMS Student Council is encouraging all Lady Badger Volleyball fans to wear black for The VMS Volleyball game against the Lady Winner Warriors tomorrow evening at 4 p.m. in the VMS gym. Go Badgers!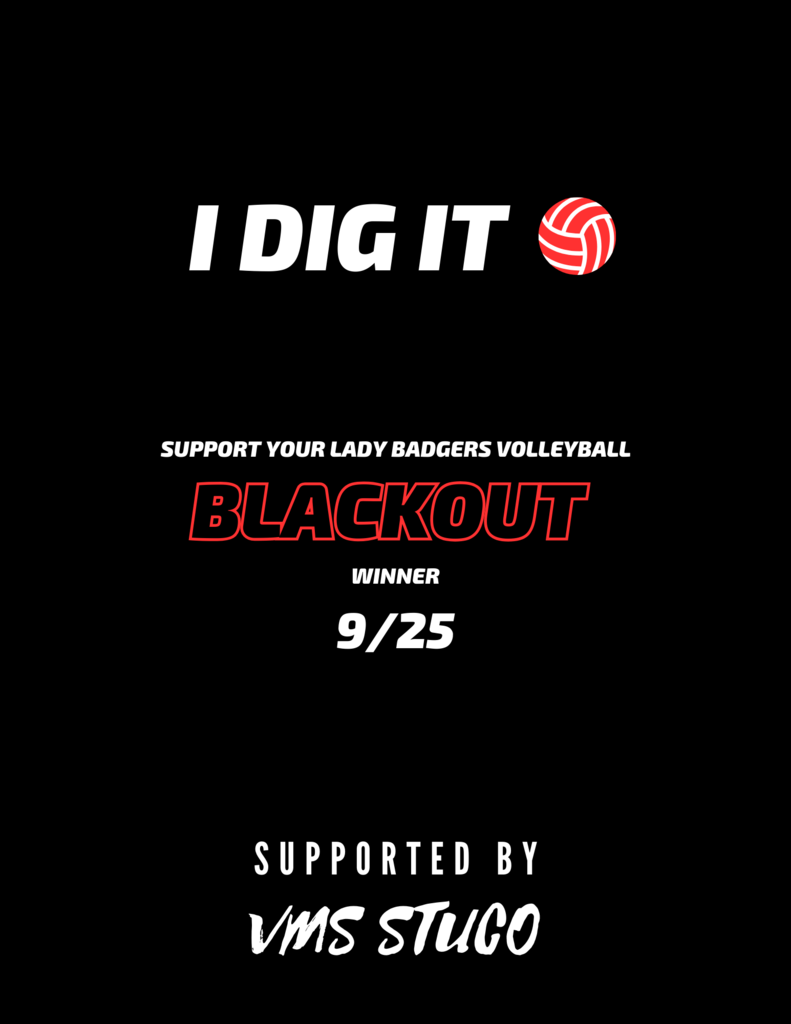 Homecoming wouldnt happen without this lady right here. Danielle Arganbright deserves huge recognition for all the work she does to make this a community event while always putting our students first. People do not know the amount of time planning, arranging, re-arranging and executing all the events through out the week takes. Nobody will do it better. Thanks Mrs. Arganbright! Valentine loves you!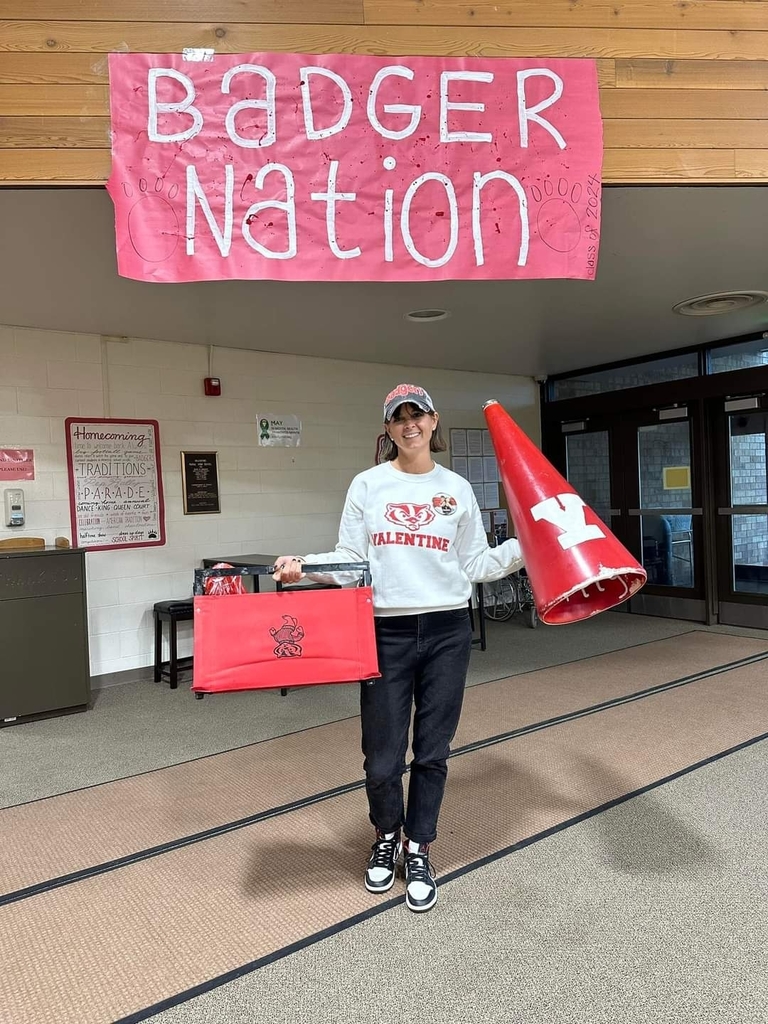 Let's go, Badgers! Valentine Elementary started cheering for you today at our VES pep rally. Thanks to the VHS cheerleaders and Miss Amy who pepped up our students, and thanks to VHS students-athletes who talked to our students about being involved and showing school spirit. Mrs. Eide helped lead our students singing the school song. Victor E. Badger even made an appearance. Thanks for organizing it all, Mrs. Jordan! We had a blast!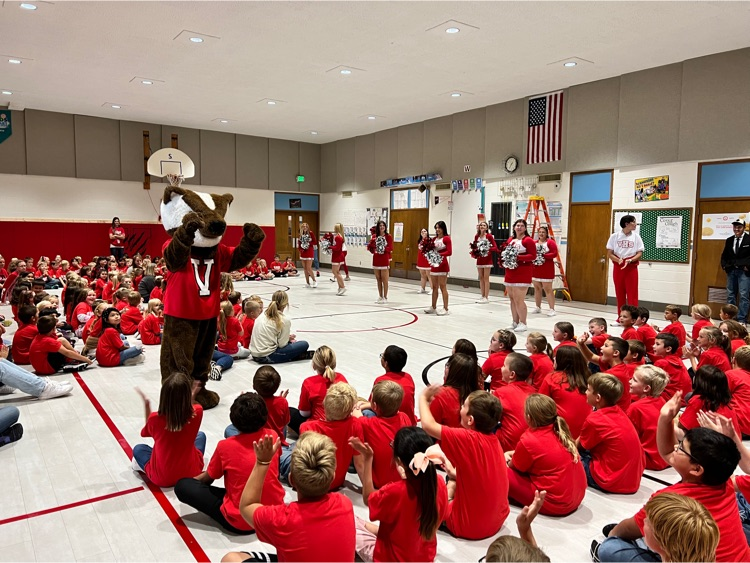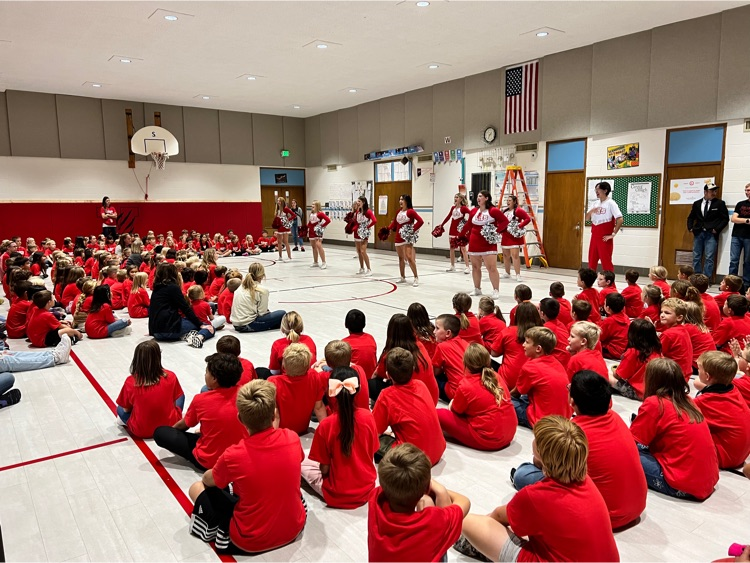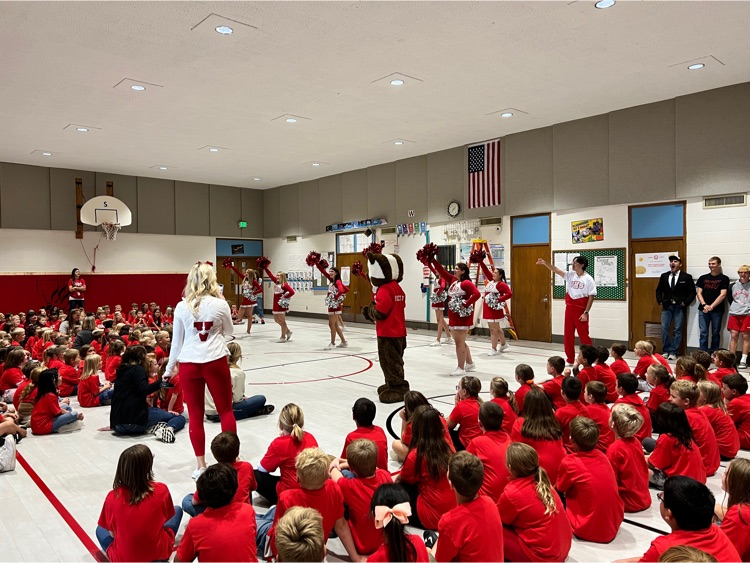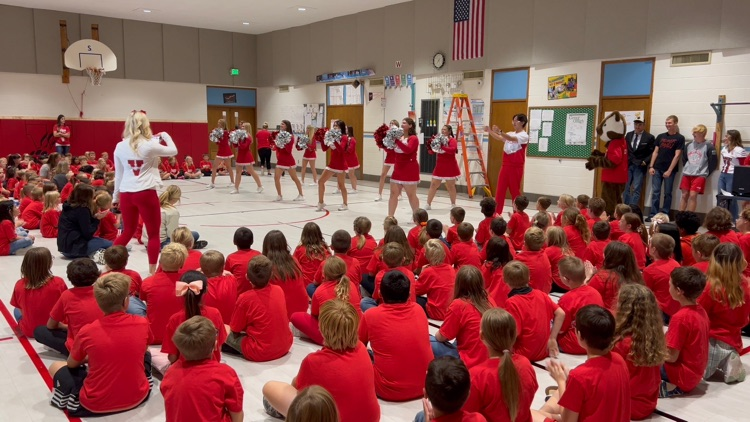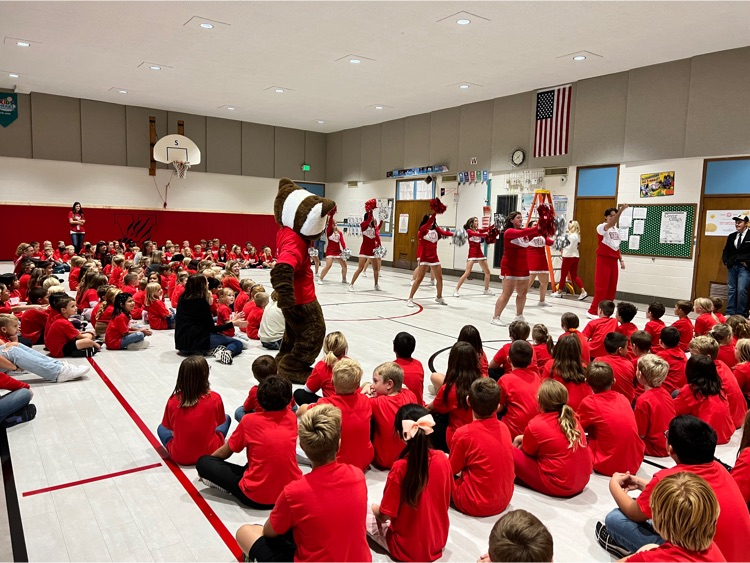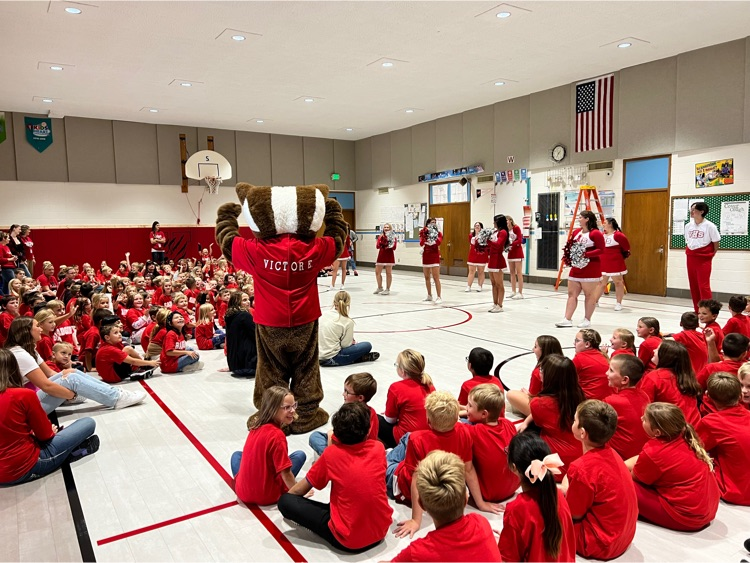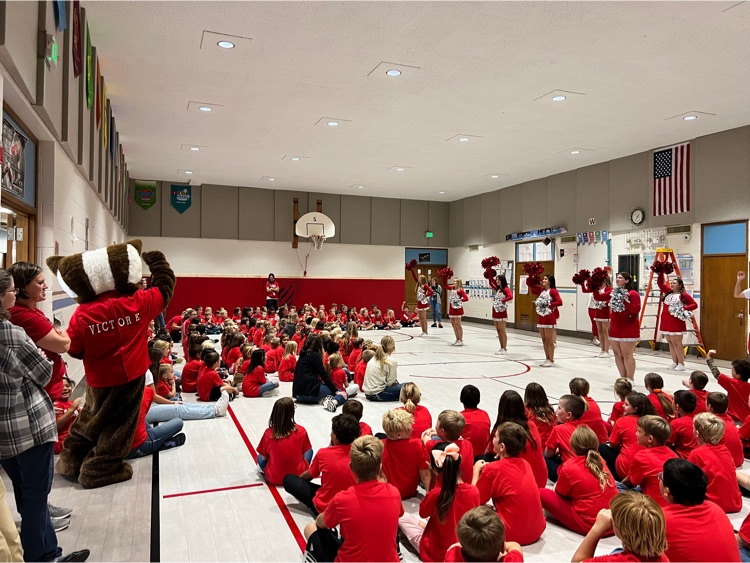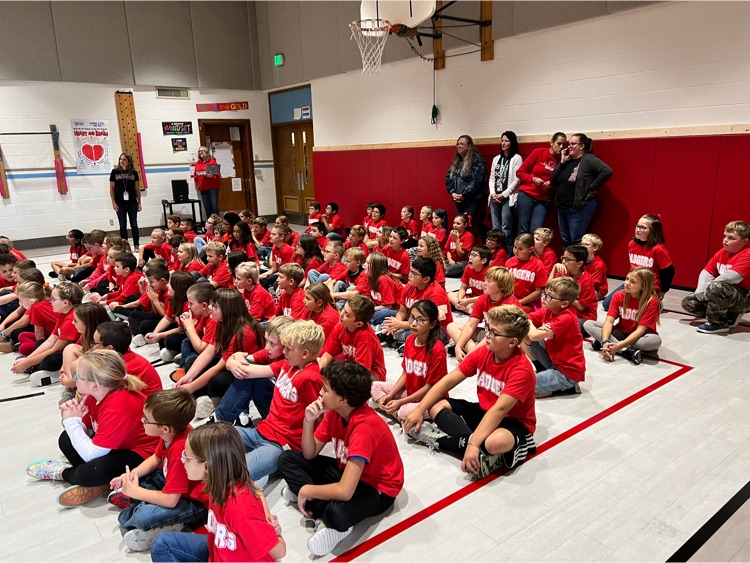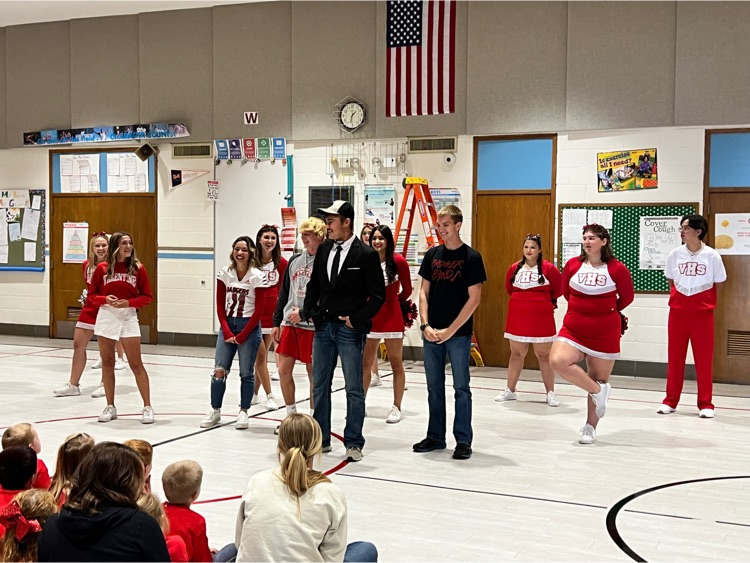 School spirit was alive and well at VMS today! • Our marching band led by Mrs. Springer and Mrs. Rhodes who escorted students and faculty down the hallways to the gym while playing "Go Big Red"! • Our Pep Club held a very peppy pep rally recognizing our students involved in Band, Student Council, Cross Country, Football and Volleyball! • The student body highly encouraged Mr. Coleman, Mrs. Stoeger and Mr. Sayer to partake in a little "What's In The Box?" game! 🤣😂 • We had a class cheering contest and the 8th grade class of 2028 took the traveling Spirit Stick with pride! • Badger Paw face painting concluded our awesome Homecoming Spirit Week at VMS. The parade was FILLED with VMS representation and we could not be more proud to be BADGERS! GO BIG RED!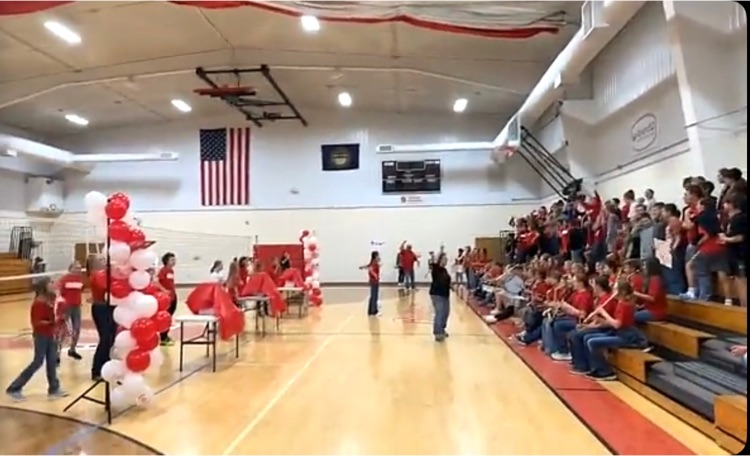 The parade will go as planned!! 2:30 First and Main Street to the High School! The crowning will take place in the gym following the parade!! Please join us for a pep rally and crowning of the King and Queen! 👑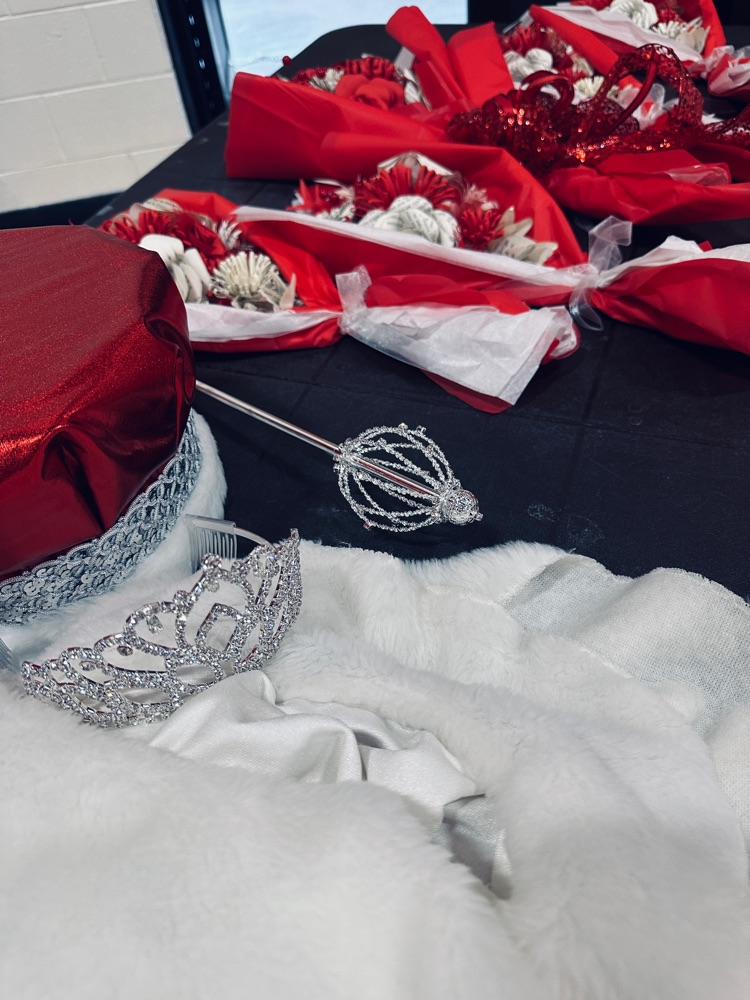 Girls Golf Districts will be @ Crandall Creek Golf Course in Ogallala, Oct. 2

VMS Student Council is encouraging all Lady Badger Volleyball fans to wear black for The VMS Volleyball game against the Lady Winner Warriors on Monday evening at 4 p.m. in the VMS gym. Go Badgers!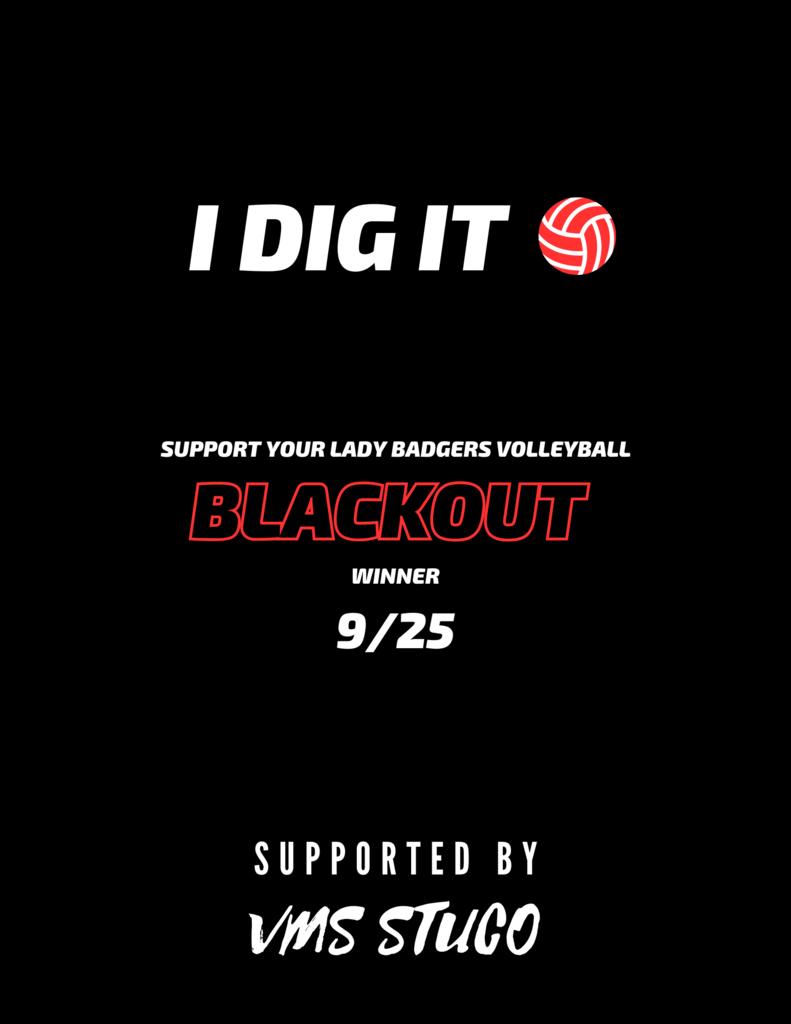 🪩🕺🏼💃🏻😎🪩 VHS Students be sure to join us for the homecoming dance tonight from 9 PM - Midnight! Thank you to Pizza Hut and Pepsi for the donated food and drink! 🍕🥤 Hope to see you there! Doors close approximately 1 hour after the football game and every student is breathalyzed before they can enter.