News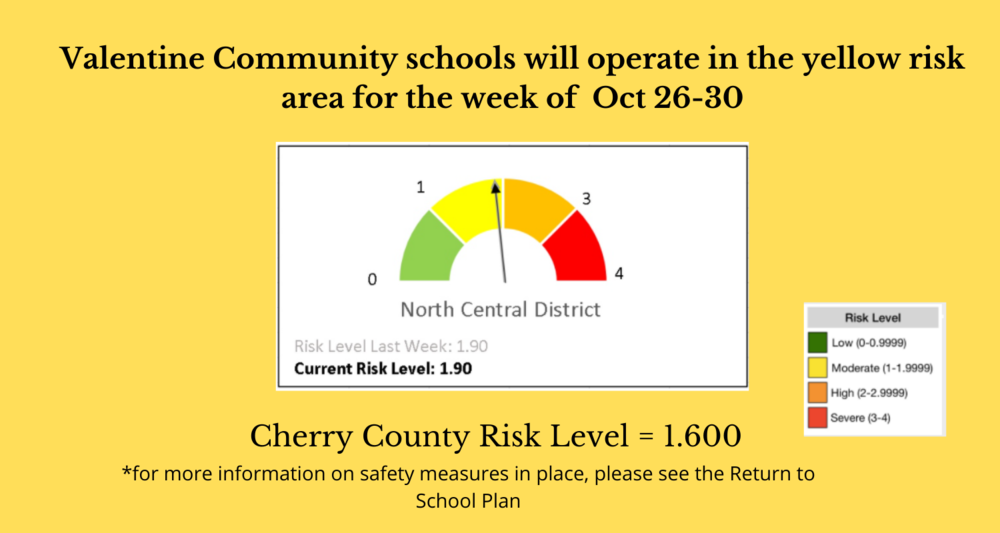 Valentine Community Schools will continue to operate in the yellow risk area for the week of October 26-30th. Click here for the Return to School Plan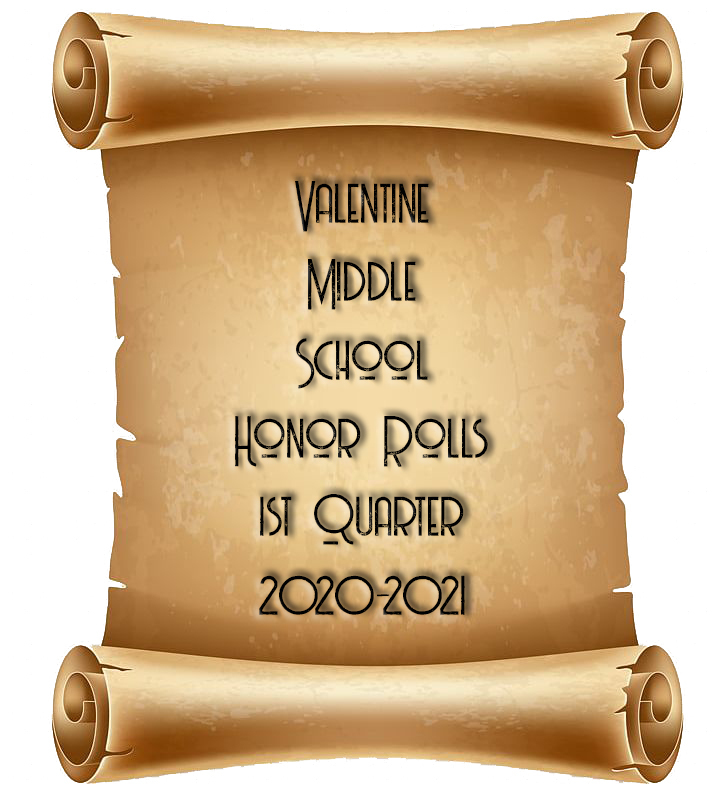 5th Grade High Honor Roll: Leticia Alvarez, Colter Austin, Brenden Battershaw, Clarrah Beebout, Gus Benson, Madysyn Bopp, Camilla Brown, Ohm Chaudhari, Kyla Clark,...

Lunch: Ham & Turkey Sub, Chicken Sandwich, Pizza, Stir Fry Veggie Medley, Milk or JuiceIf you have a bowl with six apples and you take away four, how many do you have? You...
SEE ALL NEWS
LIVE FEED

Amy Cox
about 3 hours ago
Valentine Elementary, Middle & High Schools will start at 10am, Monday, October 26th. There will still be morning preschool at VES, but will start at 10 am with no breakfast served.

Lindsay Wonnenberg
3 days ago
The Advanced Chemistry class provided the fourth grade with demonstrations of some common science concepts using household items. Thank you for visiting, VES! view image

Lindsay Wonnenberg
3 days ago
VES Parents and Guardians, please send your students to school in a heavy coat, hat, and gloves each day. From now until the end of the school year, there are very few days left when students won't need those three things each day at school. Please contact the school if you need any assistance with this.

Jamie Seipel
3 days ago
McCook Bison TV will be live streaming the Southwest Conference Volleyball Tournament on Friday, October 23. We will only be streaming the winners bracket games, and the first serve will be at 1 pm. You can watch the game for free by going to www.mccookbison.org and clicking on the mccookbison.tv link or searching McCook Bison on Youtube. Please distribute this message to parents and staff so they can tune in and support their athletes from afar. The game will be streamed live and announced by students in a professional manner.

Gus Brown
4 days ago
NP St. Pats Football Information: -Visiting FB Fans: -Masks are highly recommended for all fans at games. If you have ANY symptoms of COVID-19 we ask that you please stay home. -Gates will open one hour before the contest. Cost of admission is $5 for adults, $4 for children. Visiting fans will use gate located at Southeast side of football field. This is the ONLY entry/exit for visiting fans. Hand sanitizer will be available. -All visiting fans will park in the West or East parking lot by McDaid Elementary/McGahan Activities Center or along Tabor Ave. Programs will be available. -Visitors will sit on the South bleachers. Visitors may bring a lawn chair to sit along track area. Children MUST remain seated with their family. There will be no running/playing around at the game. -Concession stand & restrooms will be available on the visitor side. Wearing a mask is strongly recommended when visiting the concession or restroom areas. Hand sanitizer will be available. -After game-PLEASE depart the field immediately. Do not congregate waiting for players.
SEE ALL POSTS