Congratulations to Will Sprenger, placing 2nd @ 126#! Great job Will!

Ashton Lurz places 3rd @ 160#! Congratulations Ashton! We are proud of you!

Boys Basketball will play Mitchell, @ Chadron, on Monday, February 20, @ 6:00pm CST. This is First Round Play-in Game of Sub-Districts.

Boys Basketball @ Gordon-Rushville this Friday--JV Boys - 6:00pm CST (2 quarters), Varsity Boys - 7:00pm CST

State Dance team will depart tomorrow (Thursday) @ 2 pm.

2023 Cherry County Spelling Bee Winners!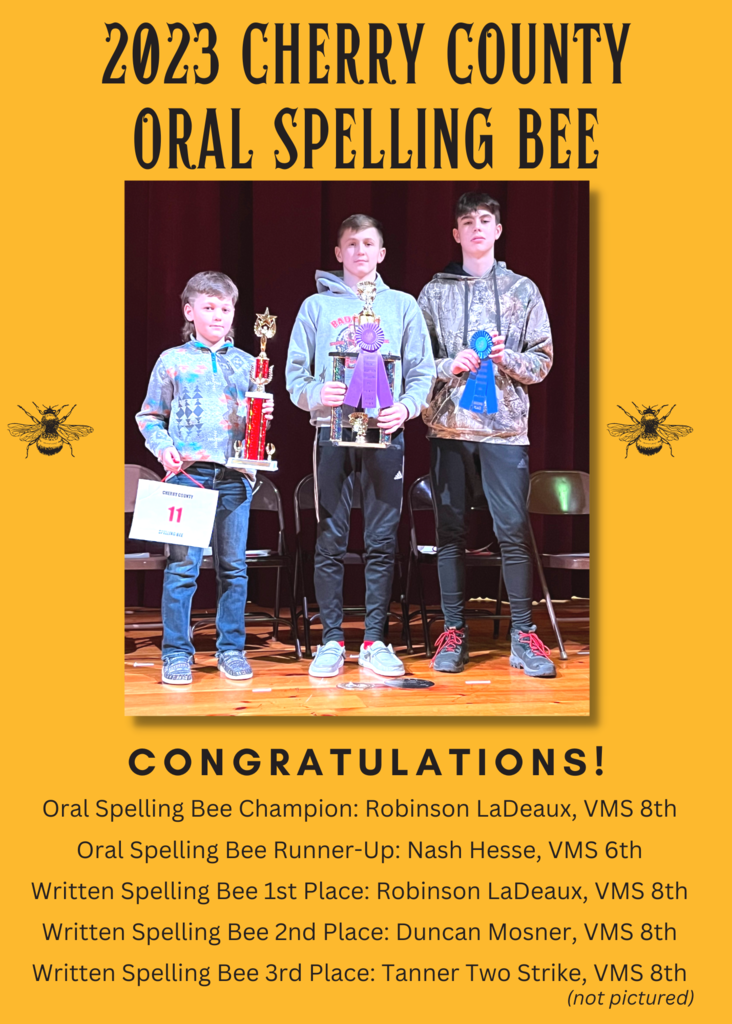 Reminders from the CHI Health Center to those attending state wrestling: CLEAR BAG POLICY The CHI Health Center Omaha arena has a Clear Bag Policy. Only clear, uncolored plastic bags will be permitted into the facility, or guests may carry one clutch-sized purse or wallet not exceeding 4.5 inches tall by 6.5 inches long. Bags that do not meet these guidelines must be returned to a vehicle or discarded. Exceptions will be made for bags of medical necessity. MECA staff members are not permitted to hold or store bags on the premises. CASH-FREE FACILITY CHI Health Center Omaha concession counters and kiosks have transitioned to a cash-free environment. All major credit and debit cards are accepted. Multiple Cash-2-Card machines are on site that function as reverse ATMs, providing a debit card for the amount of cash inserted. There are no fees associated with utilizing these machines. CAMERA POLICY Cameras are permitted into the CHI Health Center for the NSAA State Wrestling Championships. However, their use may not impede the view of other guests or block aisle access. Spectator camera bags must adhere to the arena's clear bag policy. Only credentialed individuals will have media access. GUEST SERVICES The Guest Services department at CHI Health Center Omaha is dedicated to providing an exciting and memorable customer experience while ensuring the safety and security of all visitors. If you have any questions or require assistance during the event, please speak with the nearest crowd manager or visit Guest Services behind section 116 on the main concourse. To report an incident, you may also call 402.599.6787 or text OMAHA YOUR ISSUE AND LOCATION to 69050. METAL DETECTORS For the safety of our guests, we require all visitors to enter the building through metal detectors. We suggest arriving early – an influx of latecomers can create long lines and slow down the entry process, especially close to an event's start time. PARKING Public parking lots will open by 6:00 AM. Please note that passes are single use, and a parking fee must be paid upon each entry or re-entry.

The Badger Den will be open at VHS parent-teachers conference from 8am - noon on Wednesday, 2/15/23. We will have a 50% off rack with all sorts of goodies and also a 25% off rack of hoodies and joggers.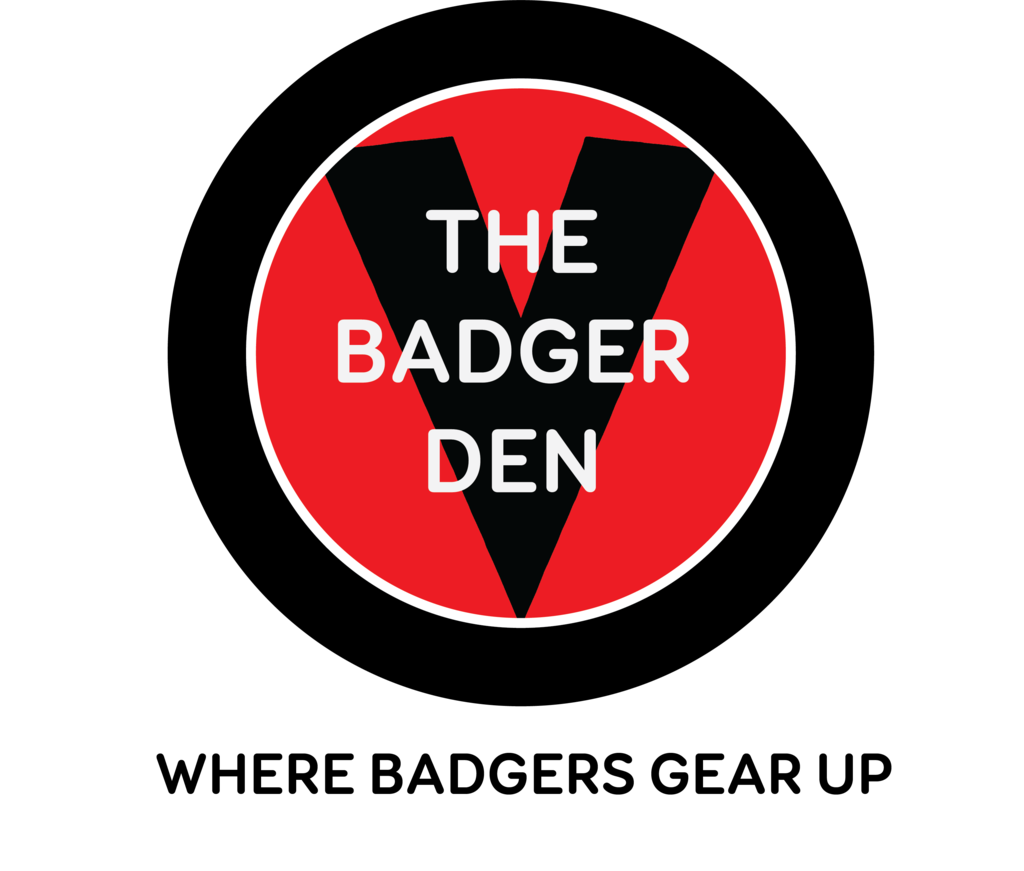 State Wrestlers will depart for Omaha on Wednesday @ 9 am. We will have a "Send Off" @ 8:45am from the HS parking lot.

Proud of the Badgers today at the North Platte Blue & Gold! 430 competitors and 32 schools. Varsity: Finley 7th Poetry Marybelle 8th Entertainment Novice: Jenalee 7th Extemp, 5th Persuasive Landen 3rd Persuasive They rocked it!!!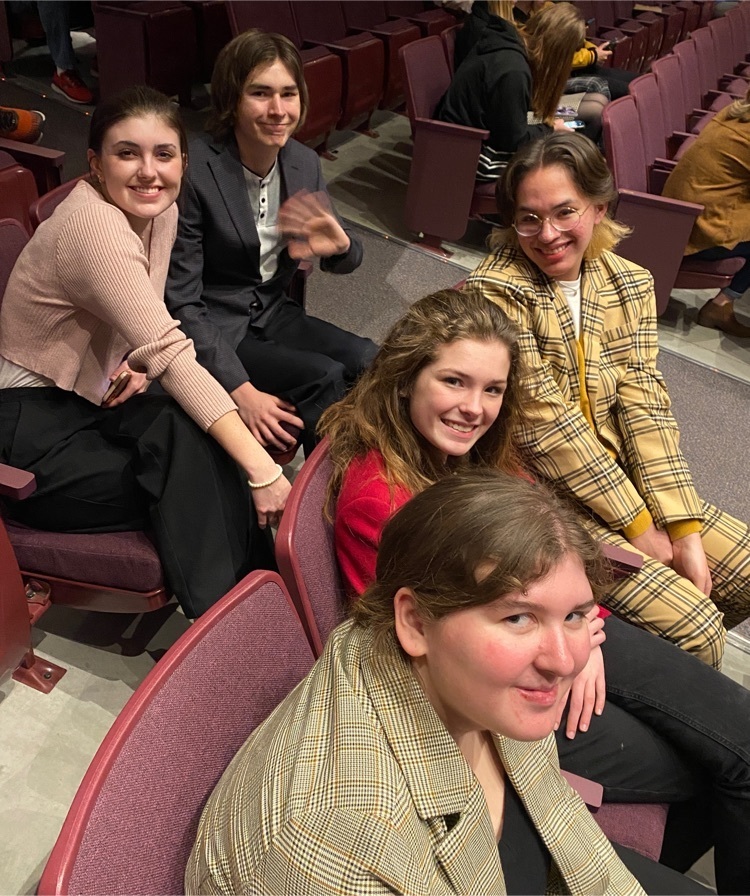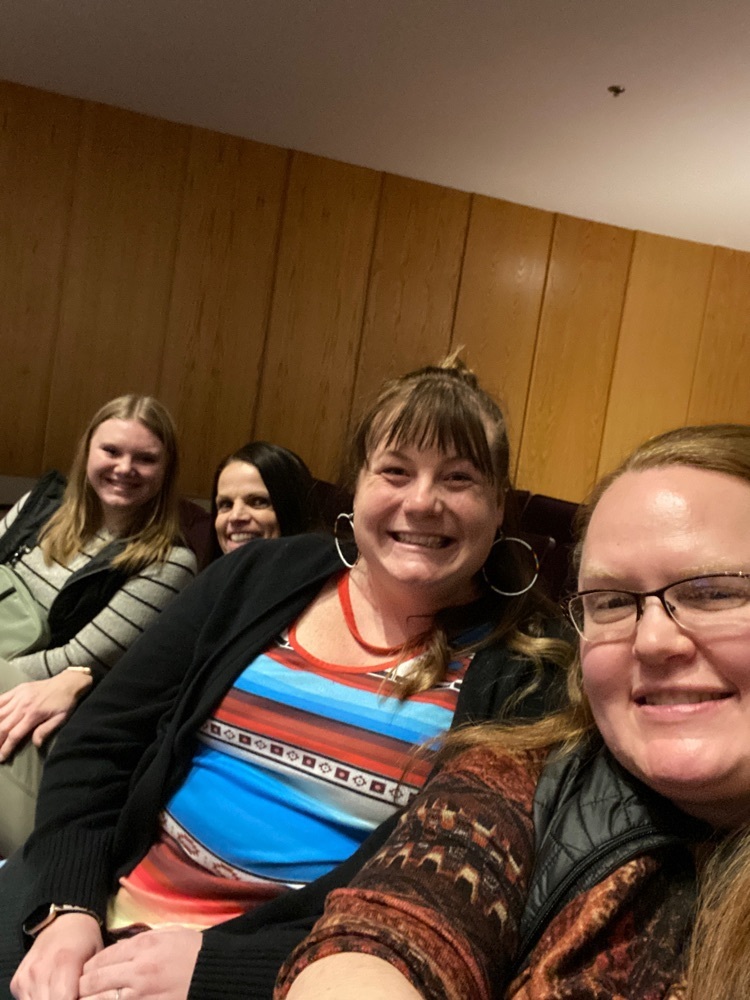 In the C-4 District Wrestling team race, the Badgers finished 2nd with 152 points.

Cayden Lamb is the 170# C-4 District Champion

Ashton Lurz is the 160# C-4 District Champion

Gavin Sandoz is the 138# C-4 4th place winner

Will Springer is the 126# C-4 District Champion

Louden Grooms is the 106# C-4 District Runner-Up

Thanks to Scotty's Ranchland for creating the "Milk for Scholarships" program! A portion of every gallon of milk sold goes directly towards scholarships for VHS seniors. With this last donation of $987.75, this program has generated nearly $3000 in just over a year. Thank you, Scotty and Tammy! If you would like to donate to the VCS Foundation sscholarship fund, please speak with Mr. Cronin at the high school or buy your milk at Scotty's Ranchland!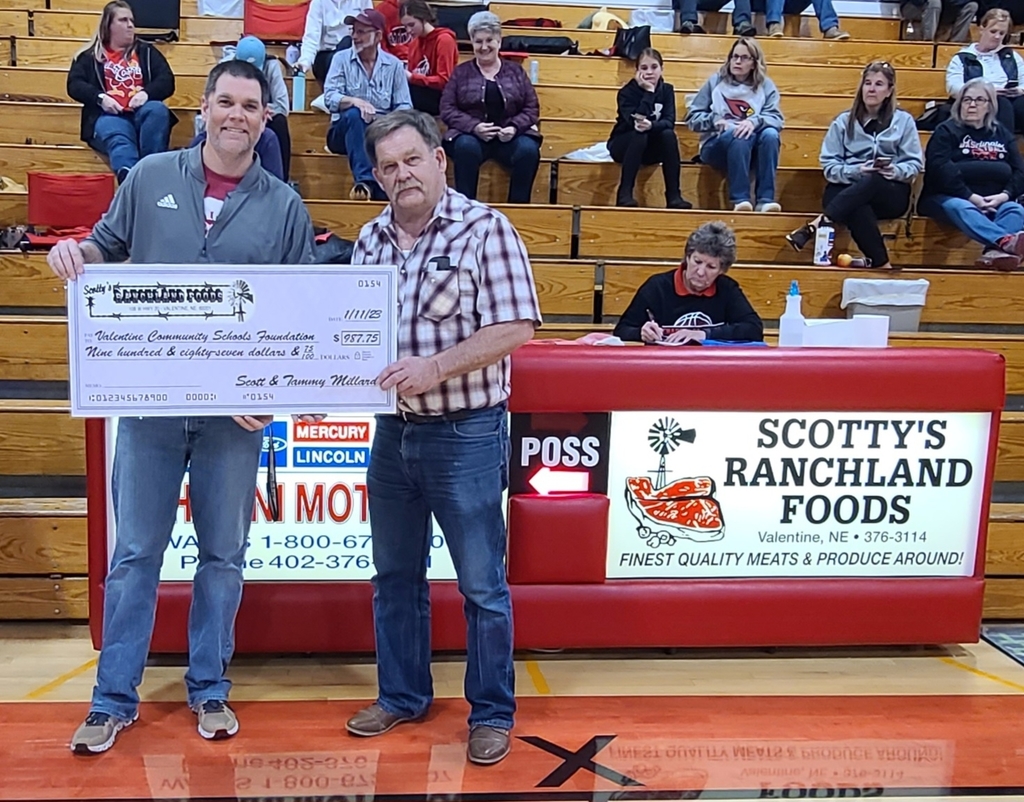 Gavin Sandoz punches his ticket to the State Tournament by advancing to the 3/4 place match at 138# in the C-4 District Tournament!

Cayden Lamb advances to the 170# Championship at C-4 District Wrestling!