We will recognize Track Senior Athletes and Parents, Thursday @ our home Invite, @ 12:45pm.

Order of Events for Greg Gass Invite (May 4)


REMINDER: This is tomorrow!! Attention: Kindergarten Open House will be on Tuesday, May 2nd, from 4-5 pm at VES! If you have an incoming kindergarten student for the '23-24 school year, please try to attend!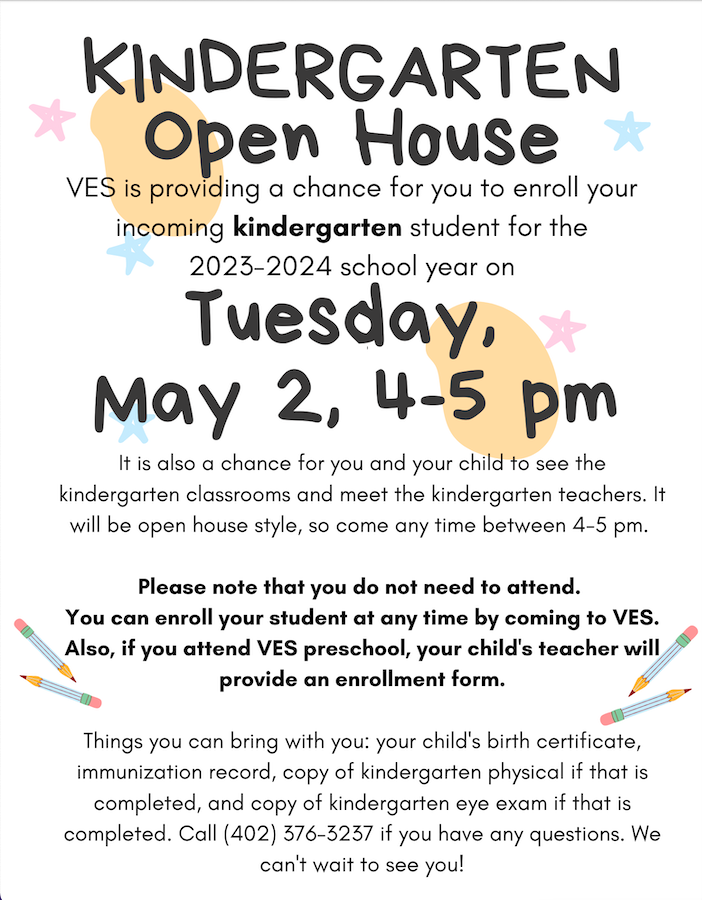 NO MIDDLE SCHOOL MUSIC CONCERT TOMORROW 5/2. This date was rescheduled and concerts were performed in March.

With the moving of the Track Meet--School will still be in session on Thursday, Friday will be an in-service day.

This Friday's HS/MS Track Meet has been rescheduled to this Thursday due to forecasted rain on Friday.
Logan Witte has his Ducks in a Row! He will attend Mitchell Tech and study Progressive Welding NDT. We are so proud of you, Logan!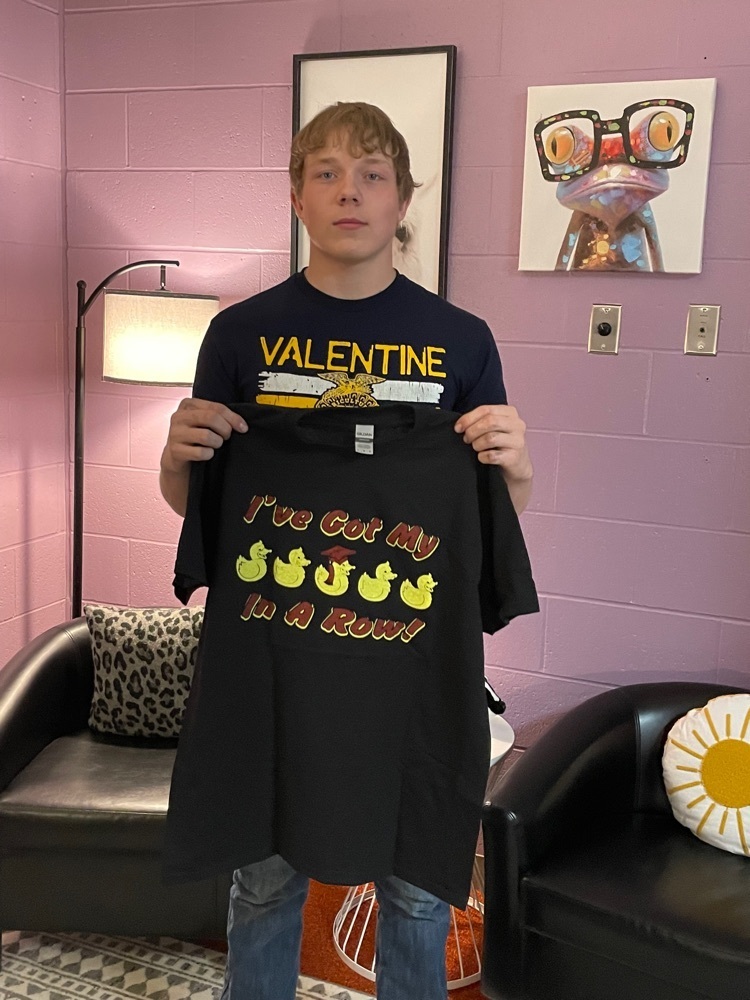 Put a reminder in your calendar for Friday!!! Doughnuts will be here about noon. This is the day of the VHS track meet. We will be out front on the East side of the school, we will also be at IGA and Scottys. Thanks for supporting FBLA and sending Emma and Landen to nationals!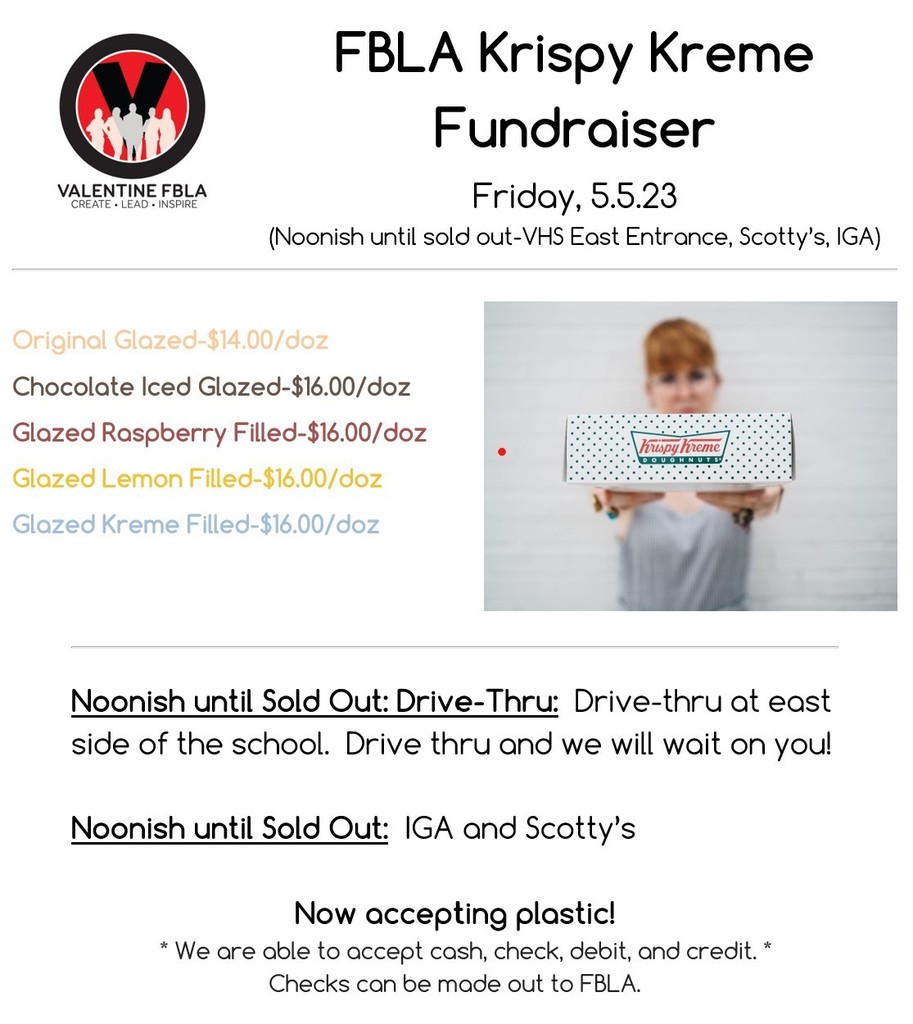 Badger Booster Banquet is tonight @ 6pm

Live results for today's SWC Track meet can be found @ lopertiming.com

Only one more week until our Krispy Kreme fundraiser. More details will be released next week! Stay tuned to social media for more info.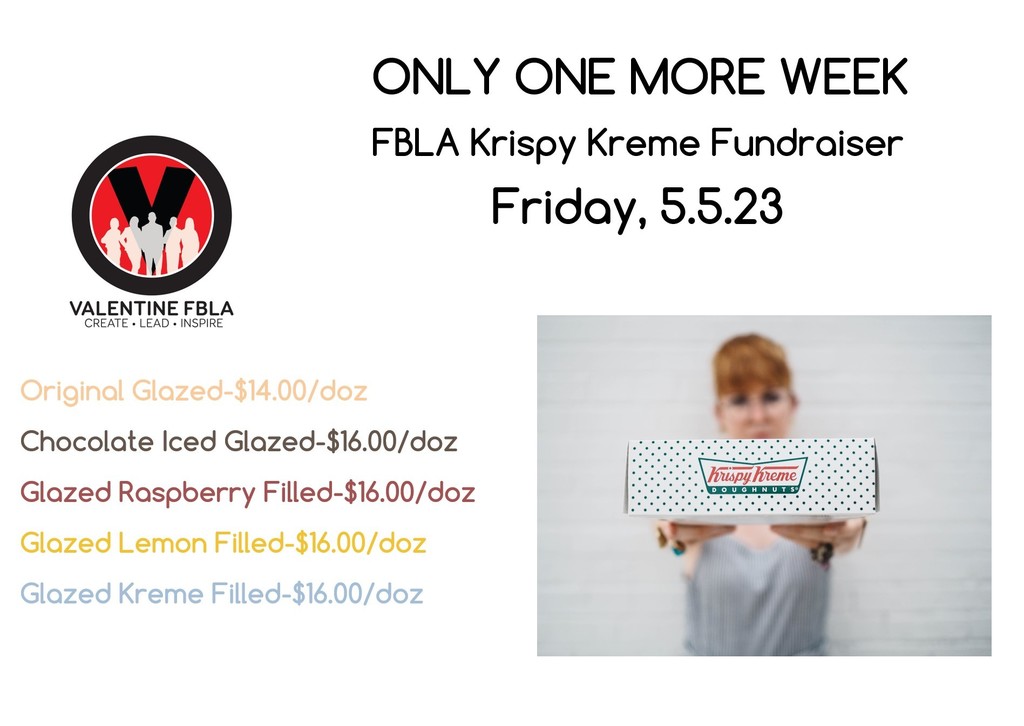 Congratulations to Joslyn Yarbrough for signing to wrestle @ Southeast Community College! Joslyn was one of our first girls to qualify for the Girls State Wrestling Meet, and now the first female to sign to wrestle in college! Congrats Joslyn, we are proud of you!
Yesterday, in our Badger Dens, VHS students participated in our spelling bee finale. We had 8 students make it to the final. Our winner was Kylee Hoefs, she is one smart cookie!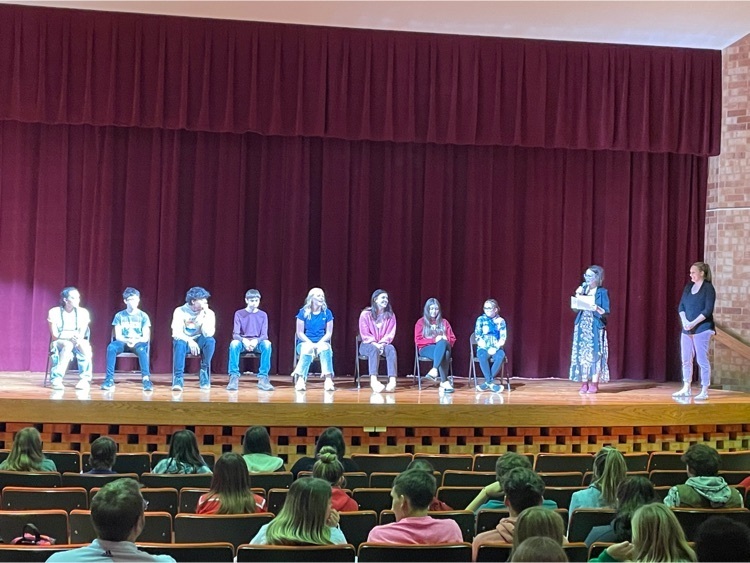 We are beyond proud of Taylor Battershaw for getting her Ducks in a Row! She will be attending Harvard University and studying Astrophysics. You will be amazing, Taylor!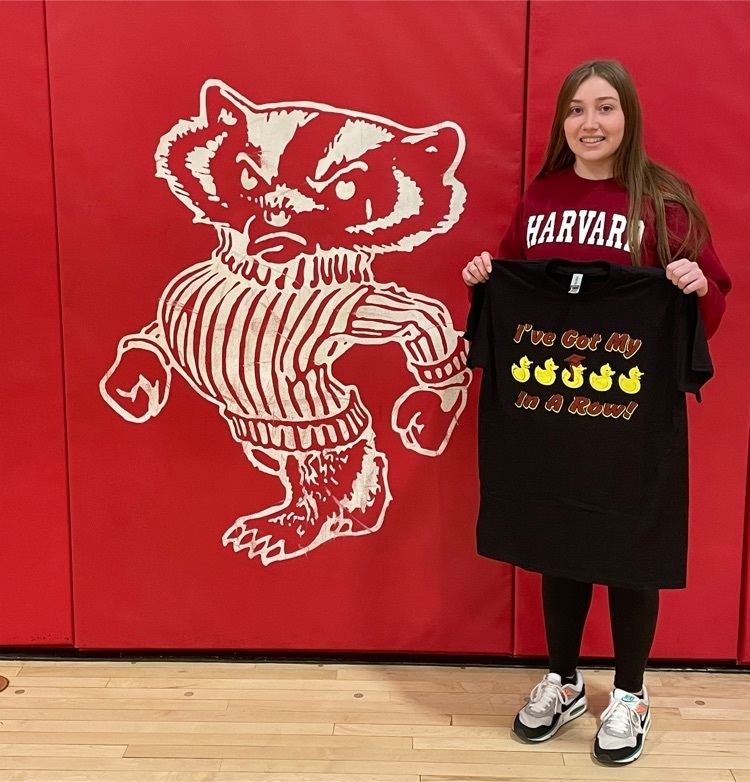 Valentine Badger Track and Field had good representation at the Norfolk Classic Track Meet this year. Ike Cronin tied for 5th place in the high jump, clearing 6'0". The 4x800m relay team of Jack Lancaster, Trace Buechle, Ike Cronin, and Grant Springer ran a seasons best of 8:51 and placed 6th. Less than an hour after he ran his leg (2:07) on the 4x800, Jack Lancaster ran a season best of 4:50 in the mile run placing 8th. Grant Springer bested his lifetime PR with a run of 10:38 in the 3200m just out of medals placing 7th. Great efforts all the way around.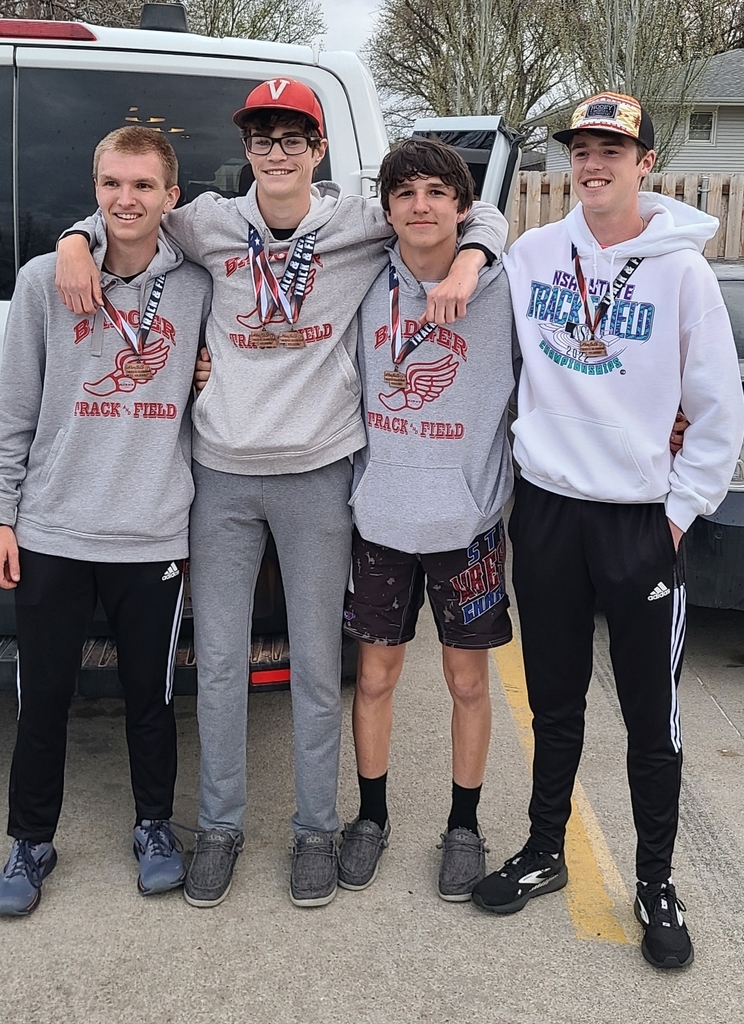 Tomorrow's Boys Golf Meet @ Broken Bow has been moved to a 10:30am start time.

Norfolk Classic Track Live Results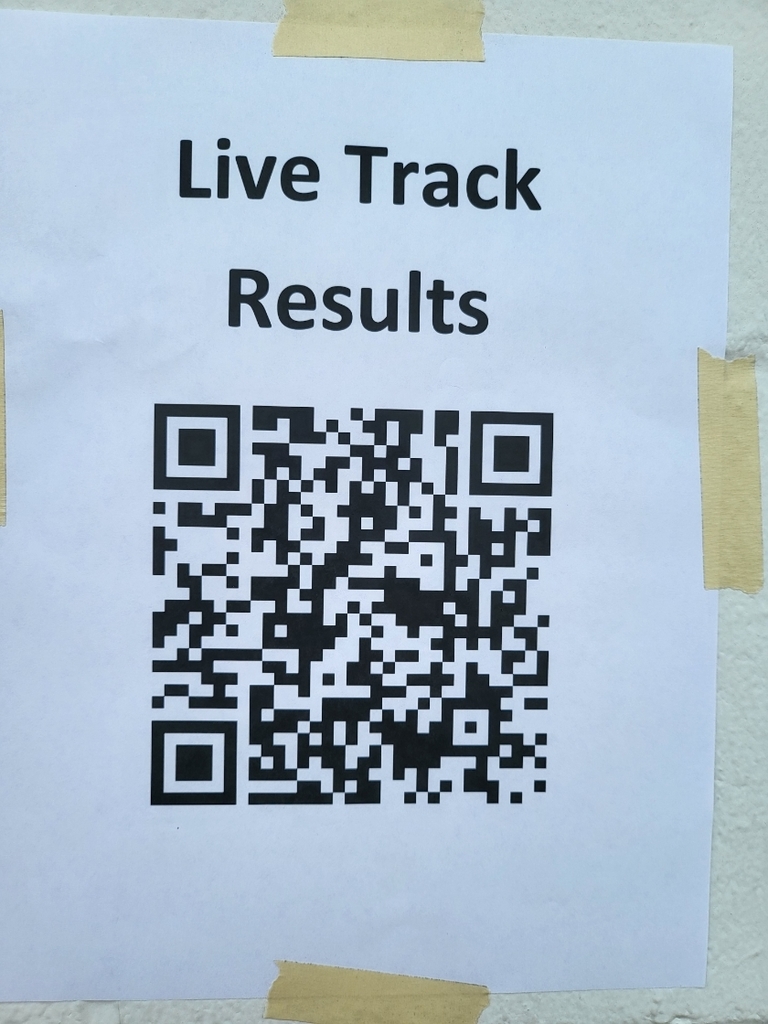 Tomorrow's MS Track Meet in Winner has been cancelled due to forecasted weather.
Congratulations to Taylor Battershaw and Logan Muirhead! These two awesome seniors added their names to the Silver ACT Record Board. This board recognizes students who have scored a 28-30 on the ACT test. Job well done!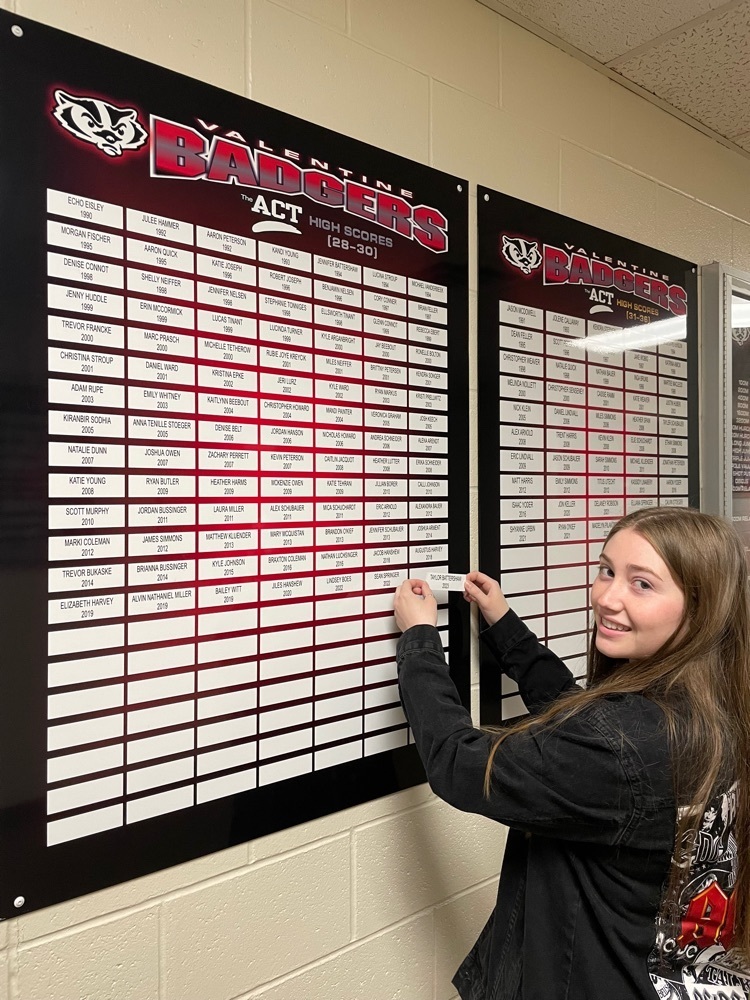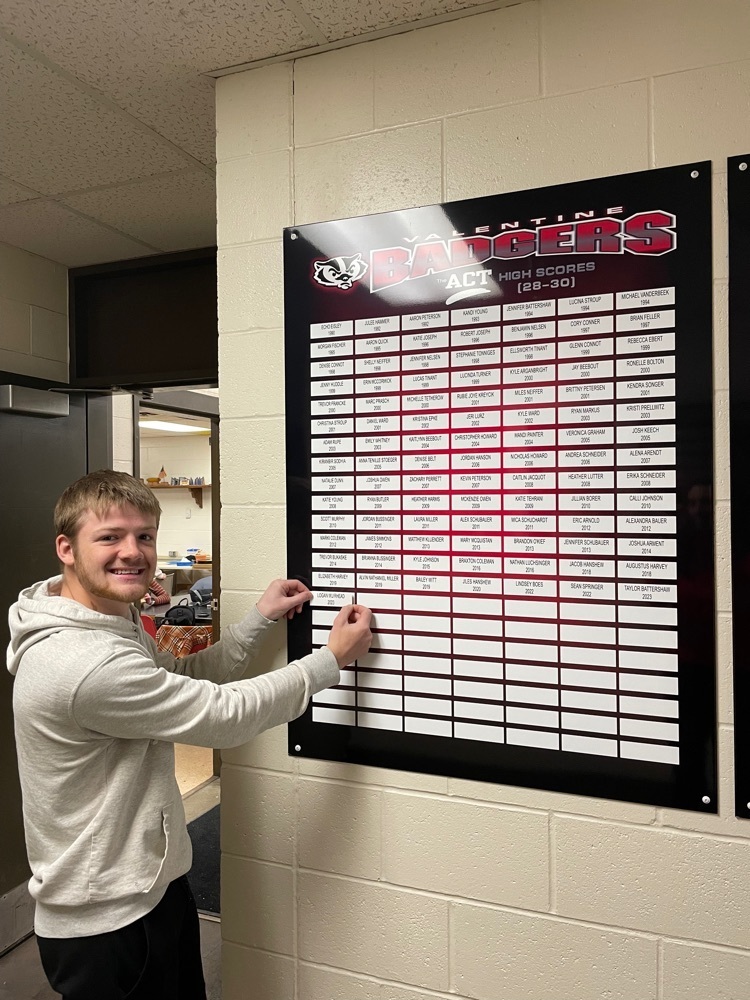 VMS Golf Coach McSweeney: It was a great day to play golf on a beautiful course in Atkinson yesterday! There were 105 golfers and we had three players place in the top 15. Thurston Ravenscroft-4th place with a 42 Jayden Bacon-12th place with 46 Tanner-Two Strike-14th with a 46 Not lagging too far behind the top 15 were Leighton Reagle with a 49, Tygh Miller with a 50 and Leah Osnes with a 54.