Four University of Nebraska campuses will waive the undergraduate admission application fee for all Nebraska students for two weeks to encourage them to attend college. From Sept. 16 through Sept. 30, applicants will be eligible for fee waivers from the University of Nebraska at Lincoln, the University of Nebraska at Kearney, the University of Nebraska at Omaha and the Nebraska College of Technical Agriculture Applicants for the 2023-24 academic year should select "fee waiver" and enter the code "NUforNE."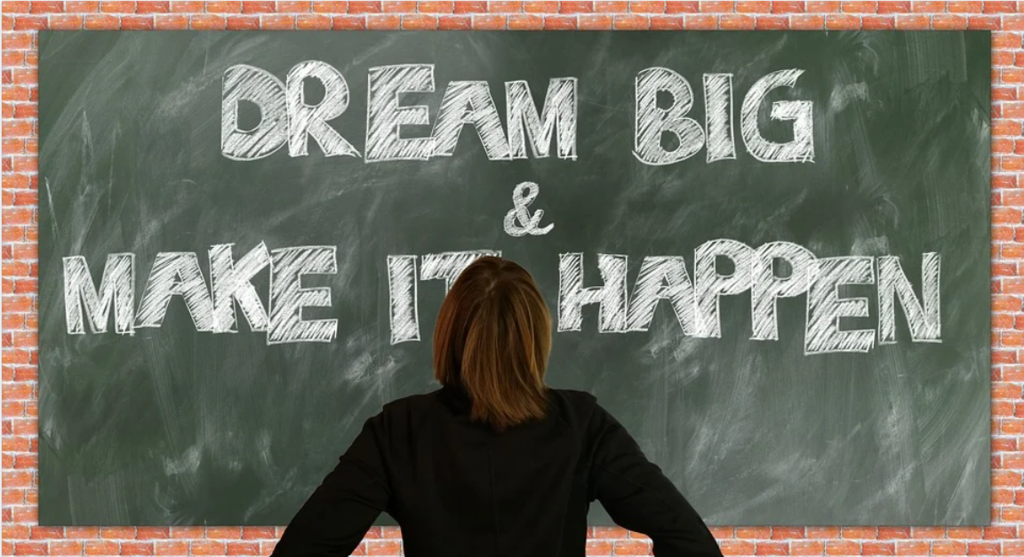 Ainsworth MS VB Invite Brackets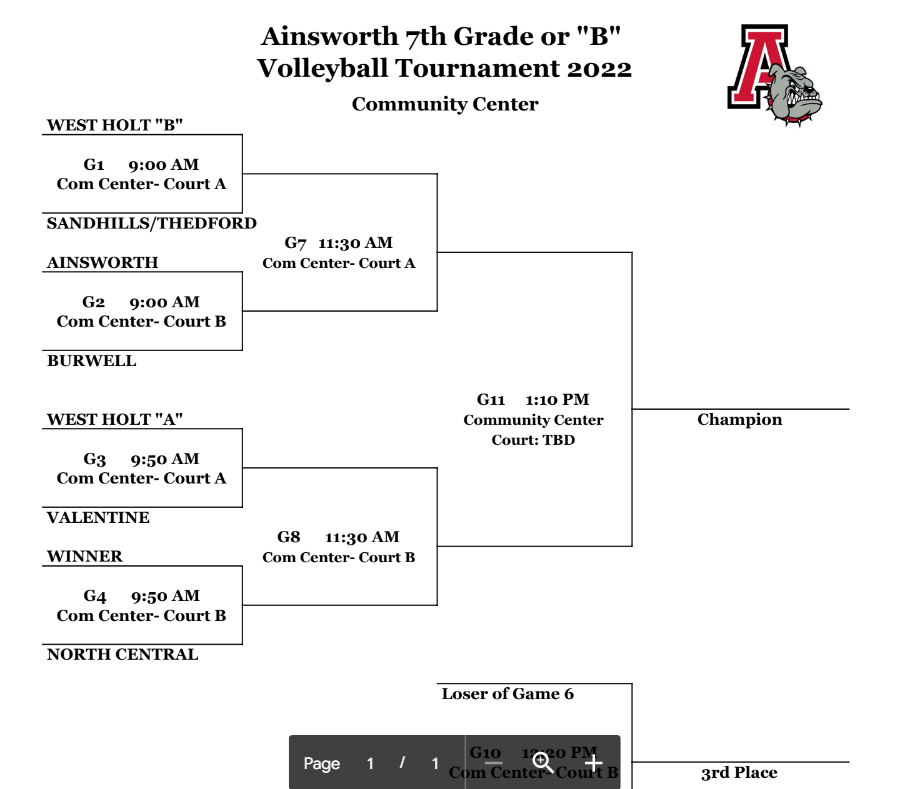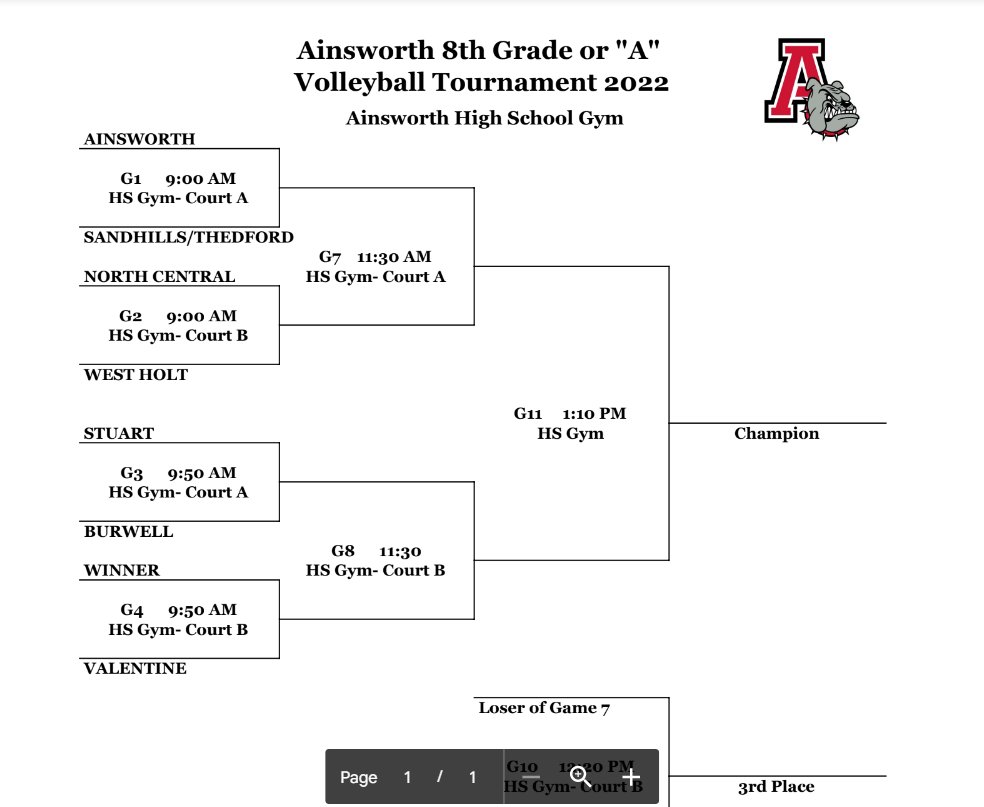 Juniors and seniors attended the Mullen College Fair this morning. We had a great time!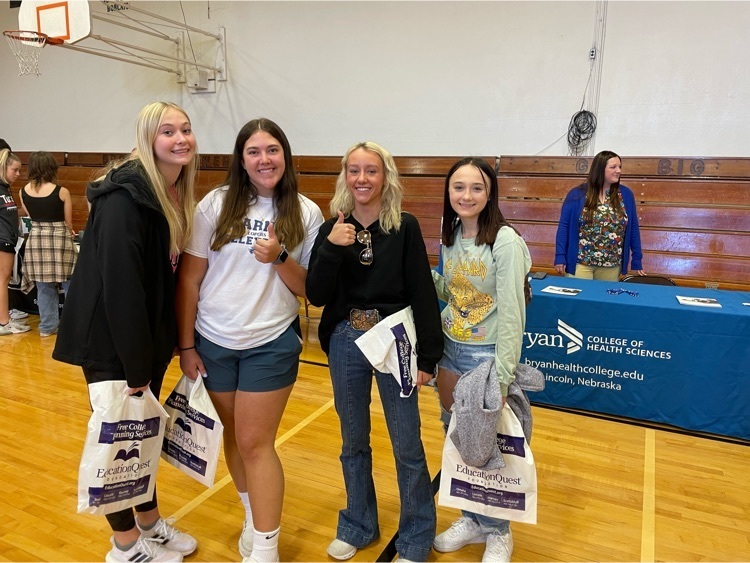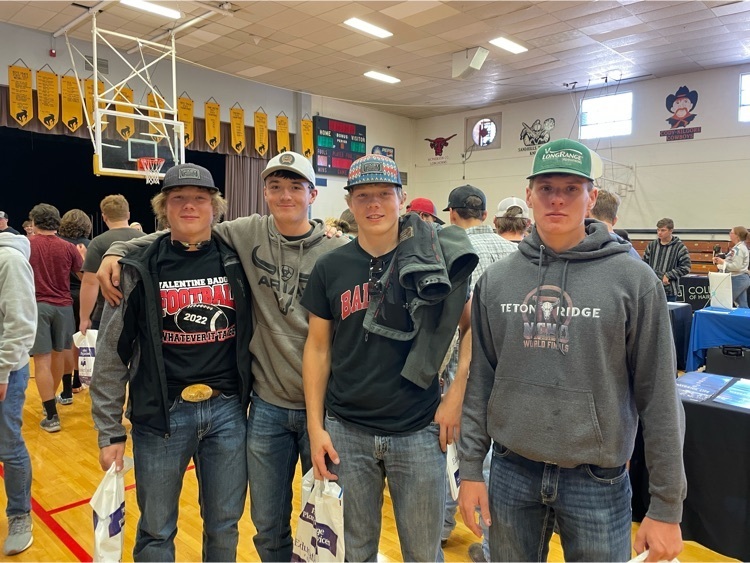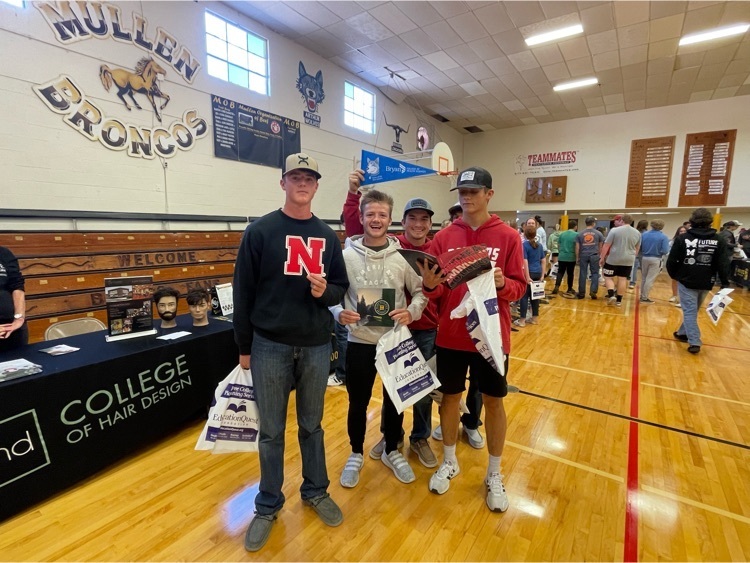 Next week's (9-22-22) VB vs. Stuart will begin @ 5:00pm with the Varsity playing before the JV.

McCook VB Invite Bracket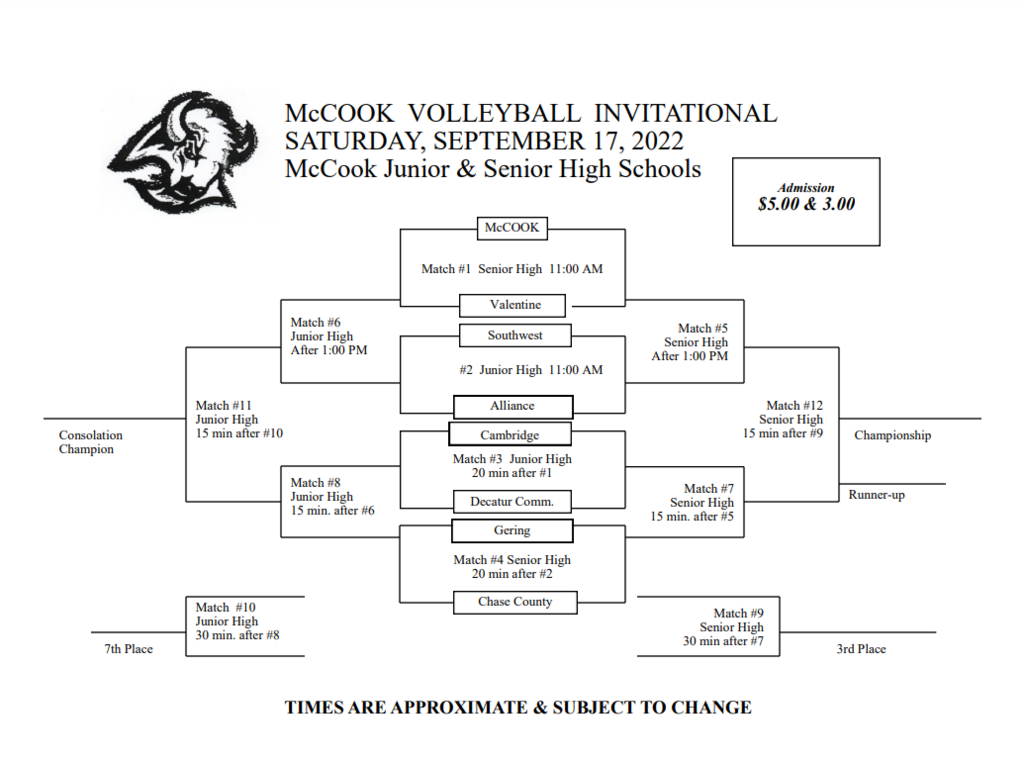 Due to injuries and low numbers, next week's JV game @ Winner has been cancelled.

It's going to be a little chilly at the VHS Badger football game tonight! Stop by the The Badger Den for a new blanket, crewneck sweatshirt, or pullover! Lots of new and cozy things! We will be open from 5:30 pm through half-time!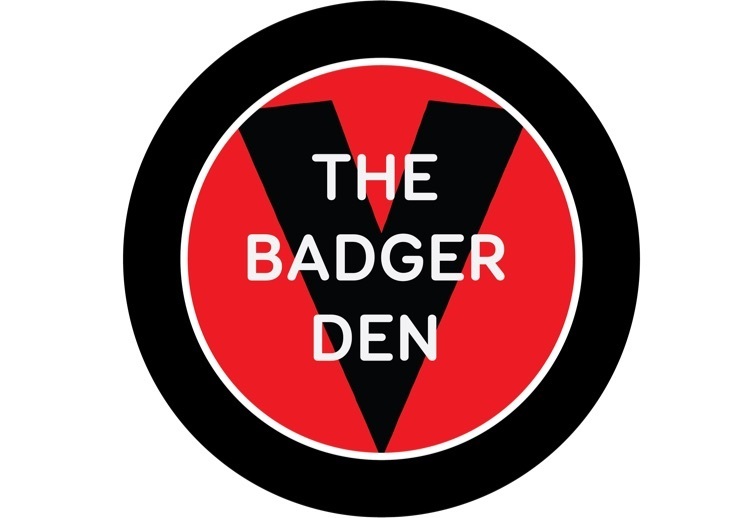 Don't forget to stop by The Badger Den at the football game against Alliance this Friday, 9/9/22. We will be open from 5:30pm through halftime. Here are three new hats we have in stock including one with a hole for ponytails! Go Badgers!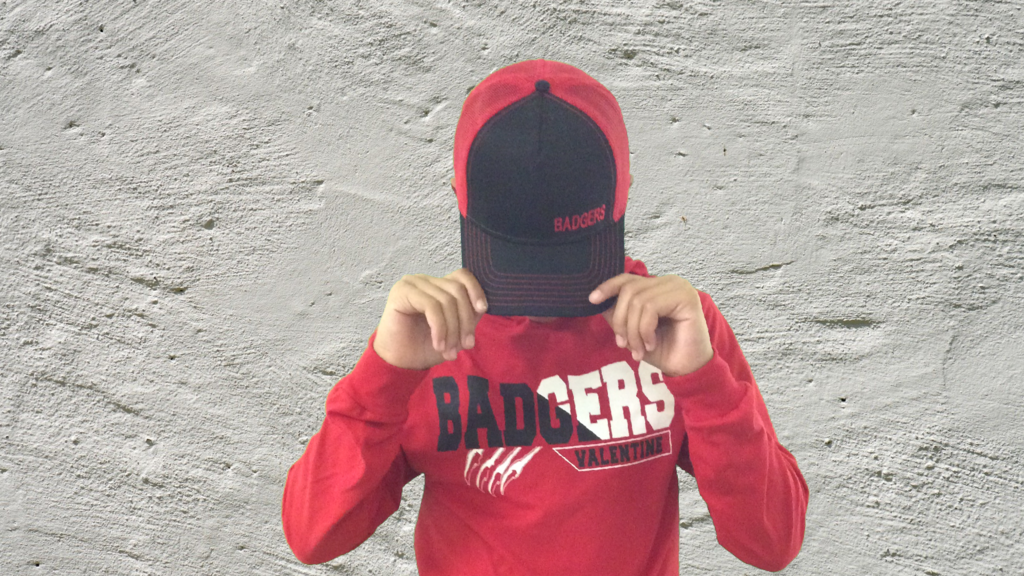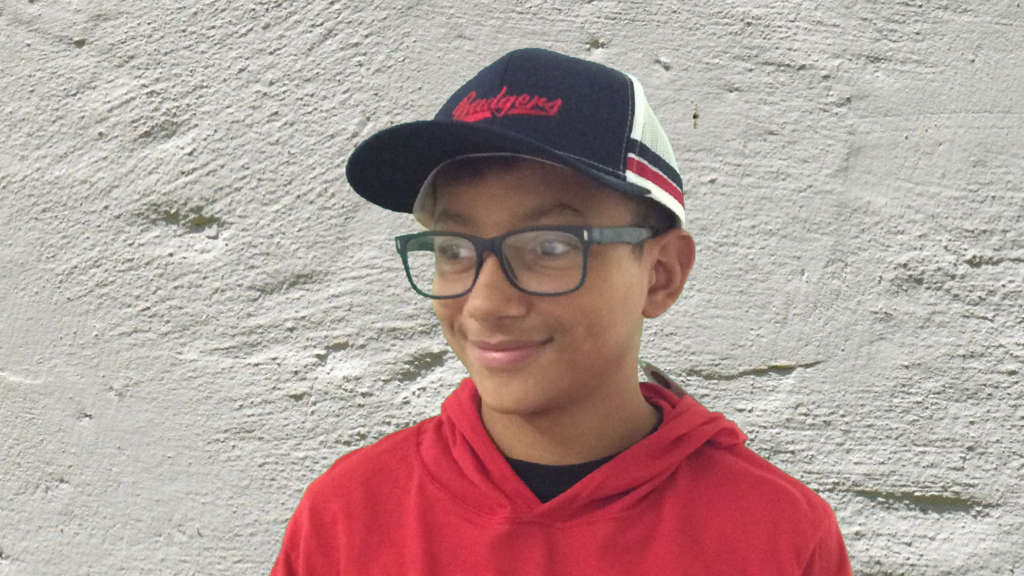 Reminder-Friday nights football game is @ 6:00pm

Cozad VB Invite Bracket

All Juniors and Seniors will be attending the Mullen College Fair on Monday, September 12th. We will depart at 9:15 am and be back no later than 1:45 pm.

Today's MS Football game is a 5:30 CST

Don't forget about VES after school programming enrollment night which is tonight!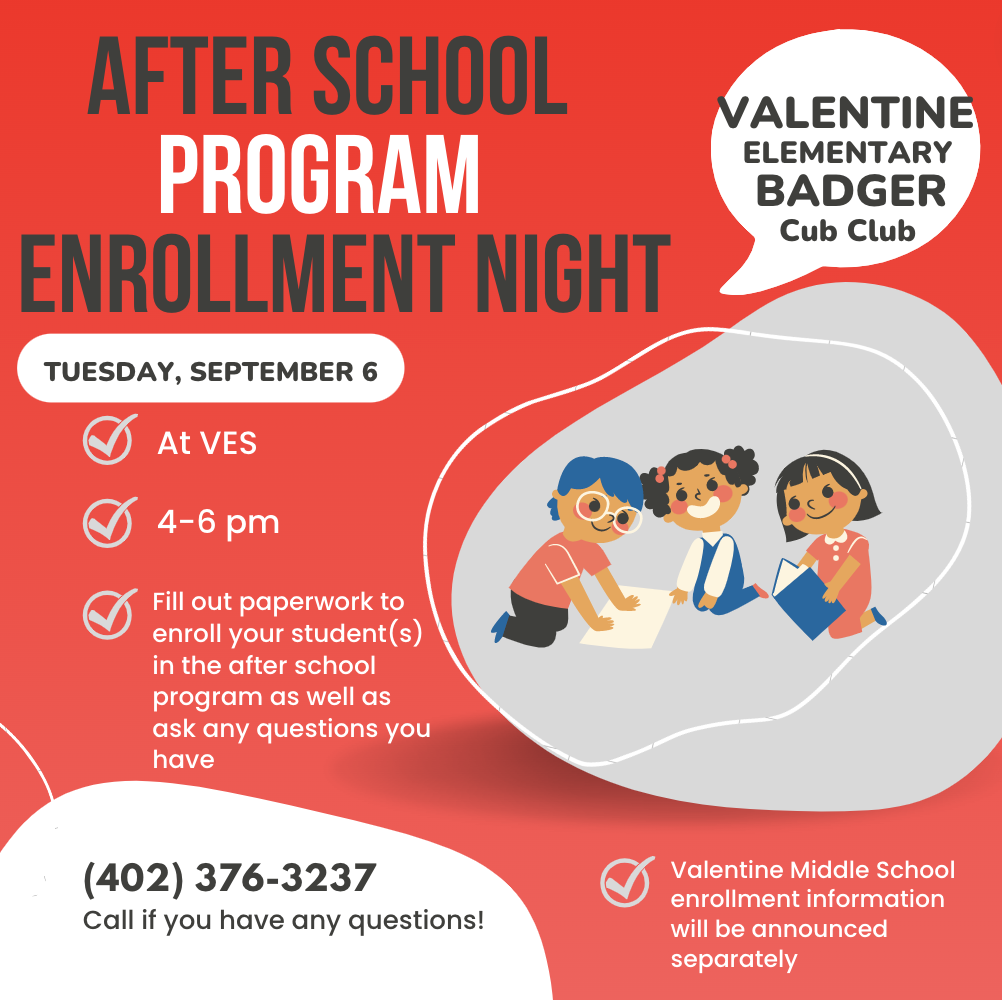 Due to low numbers, illness, and heat-tonight's JV Football Game vs. Chadron has been cancelled.

The Badger Den wil be open at the VHS volleyball game tonight (9/6/22). We will be on site from 5:00 to 6:30 pm. Make sure you stop in and check out our Bears Beets Red and Grey Tees. Do you know what inspired this t-shirt? Stop by to find out! Go Badgers!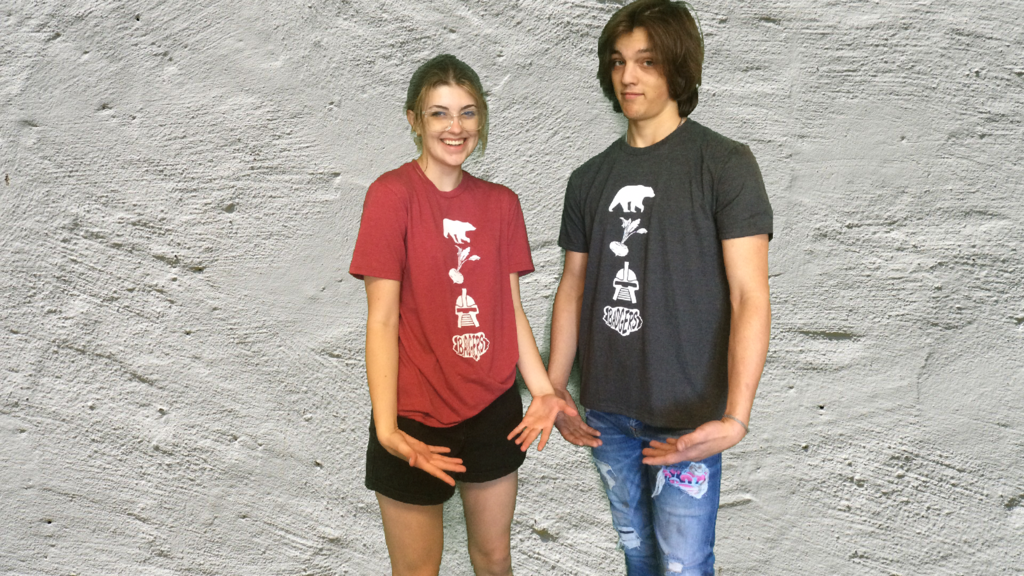 Tomorrow's JV football game will follow the same format as last week.

Valentine Middle School After School Clubs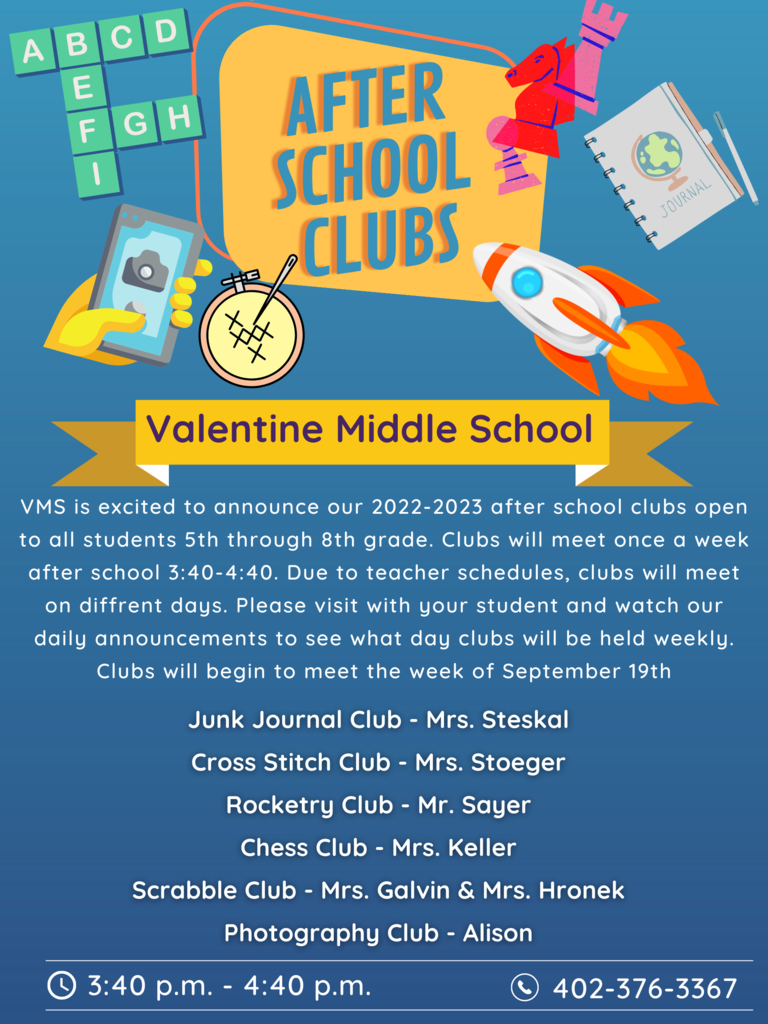 The Badger Den will be available from 5-6:30 pm at the volleyball game against West Holt and O'Neill on Tuesday September 6, after Labor Day weekend. Come and check out our half-zips available in the colors red and grey, women's S-4X and men's tall L-4X. Thanks for your support!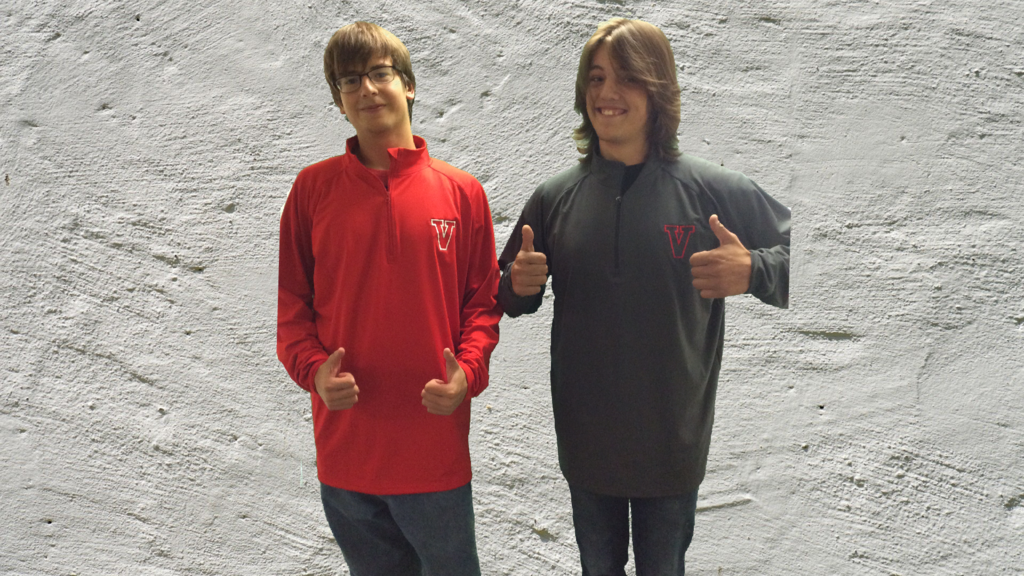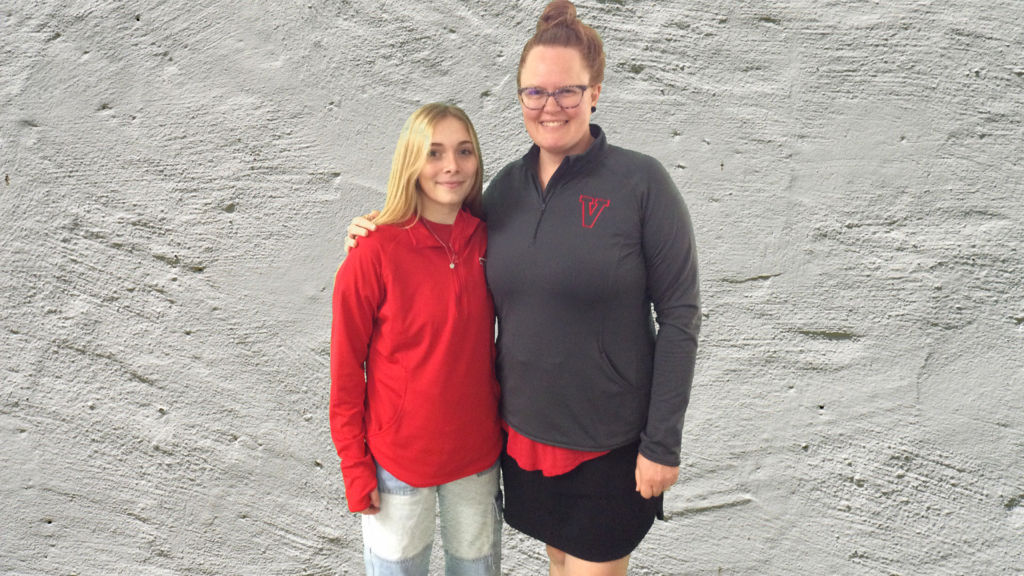 VHS teachers will be collaborating today during 9th period Badger Den time. This is a scheduled early dismissal that will be happening about once a month so teachers have common time to meet as a part of our MTSS program. VHS students will check in, take attendance, hear the announcements and be dismissed around 3:00 today. The next scheduled collaboration time is on September 19, 2022.

Valentine Motorists: It is a traffic violation to run the stop sign on the yellow school bus. We have had SEVERAL vehicles go around and run the stop sign on the yellow school bus for pickup and drop off.