Merry Christmas from the Valentine Community Schools faculty and staff!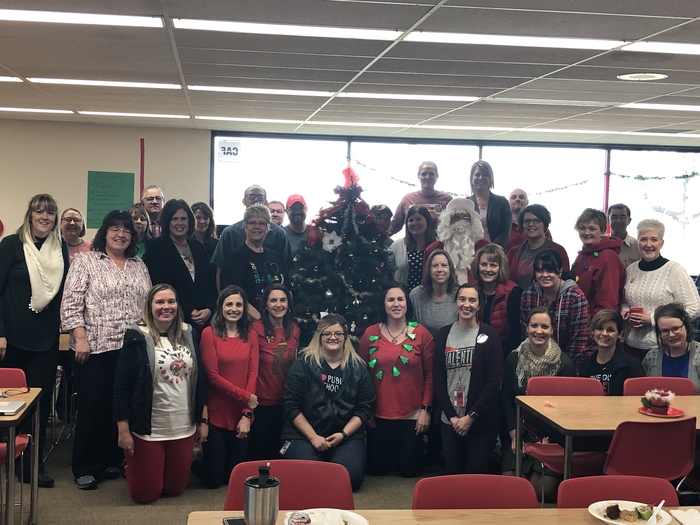 VHS students, staff, and teachers all worked together to provide food baskets for families at our Head Start. Thanks so much to Lila O'Keefe for organizing and facilitating this awesome service.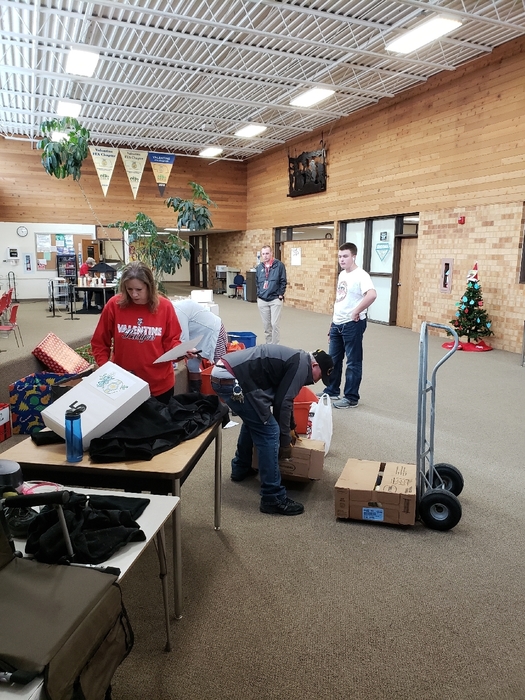 The Valentine Middle School held their Quiz Bowl today with competitions against the Badger Pause groups. Mr. Pettigrew's won the final championship with a close match against Mrs. Cronin's group.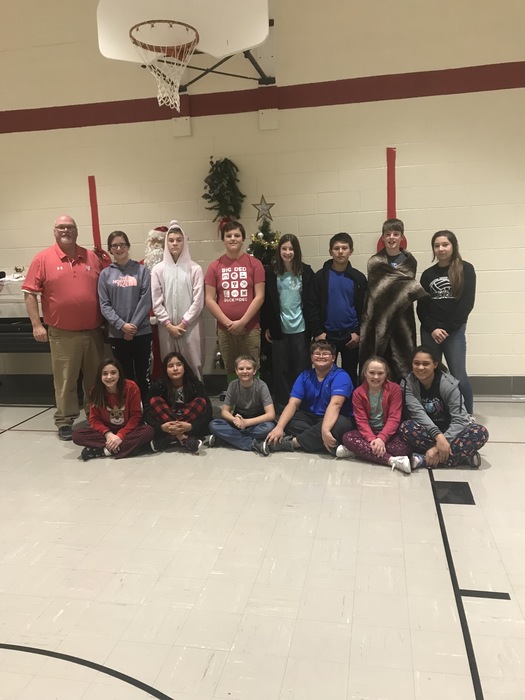 Christmas at Wood Lake School! Mrs. Foster was presented a quilt from her students. Anna May Letellier helped the students design and put the quilt together. What a great gift!!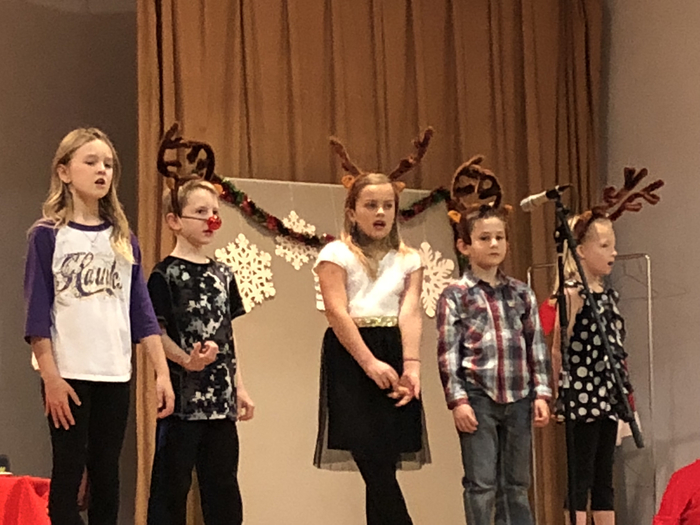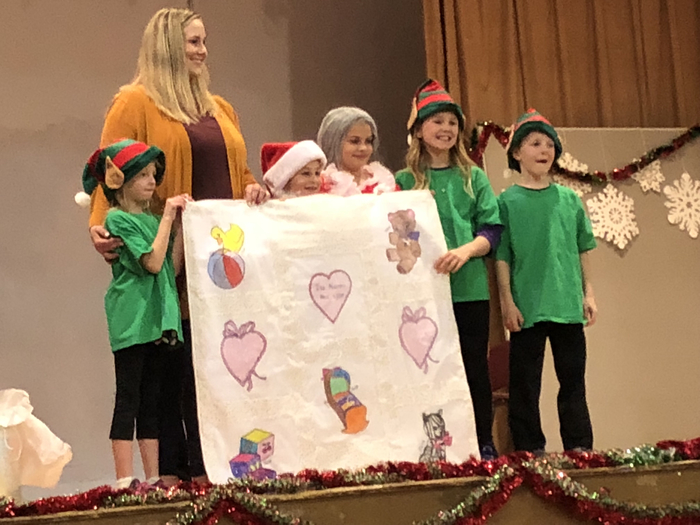 Kennedy and Simeon Schools presented "Christmas Around the World" tonight for the community. Thank you to Kate Major, Amanda Morrison, Ashley McSweeney, Melinda Kraus, and Brynn Burney for all of their time and effort for a successful program!!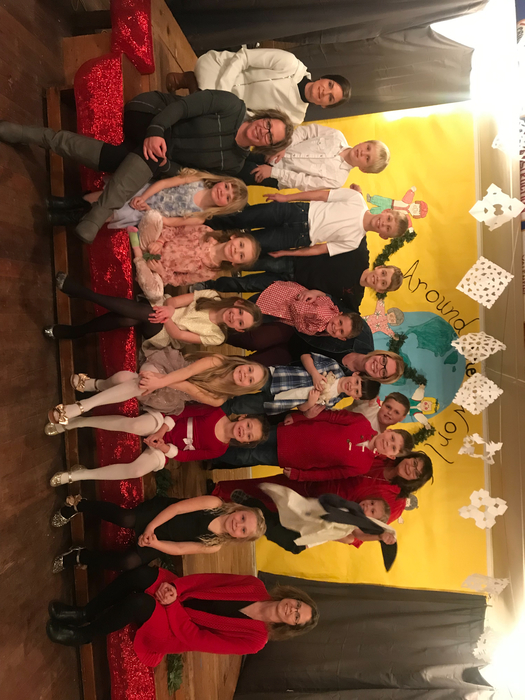 Badal Bharat "Bobby" Chaudhari finished classes this semester and met all the requirements of VHS to graduate! Congratulations Bobby! We will miss you. Bobby's plan is to earn a business degree from UNO and come back to Valentine and be the owner of the Super 8.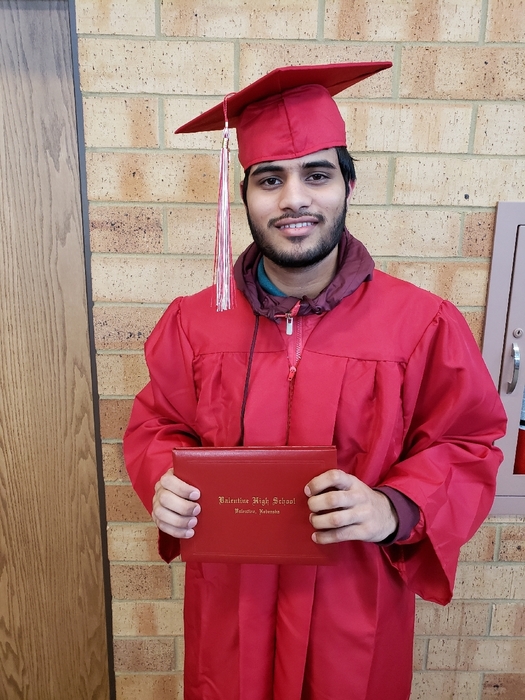 Dual Credit Students!! The VCS foundation began paying tuition for EVERY student who enrolls in a Dual-Credit credit course through VHS and Mid-Plains CC. Over $43,000 in tuition was paid this year to help over 60 students and families to be able to afford college.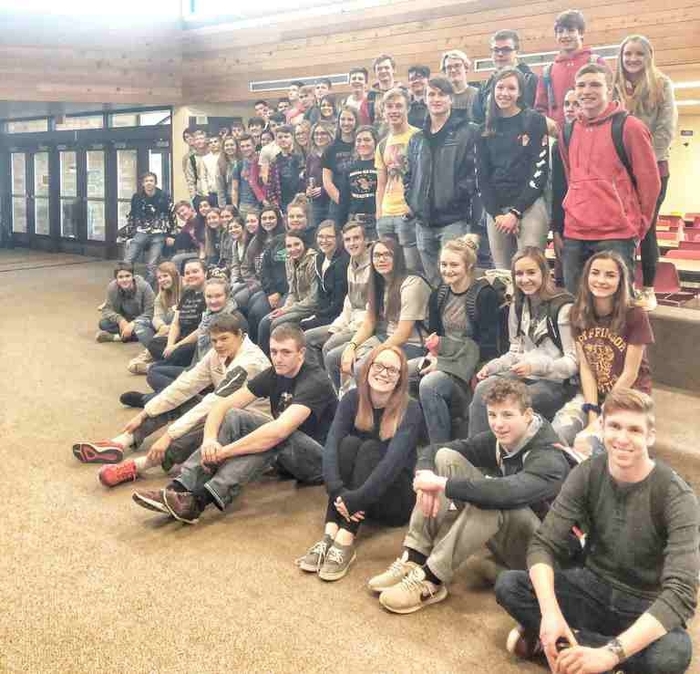 Today, 2C presented their habitats they have been working on. They put so much time into these and did a fabulous job presenting them! Thanks to Mrs. Hanzlicek for all of her work with these students and for inviting Mrs. Wonnenberg to watch!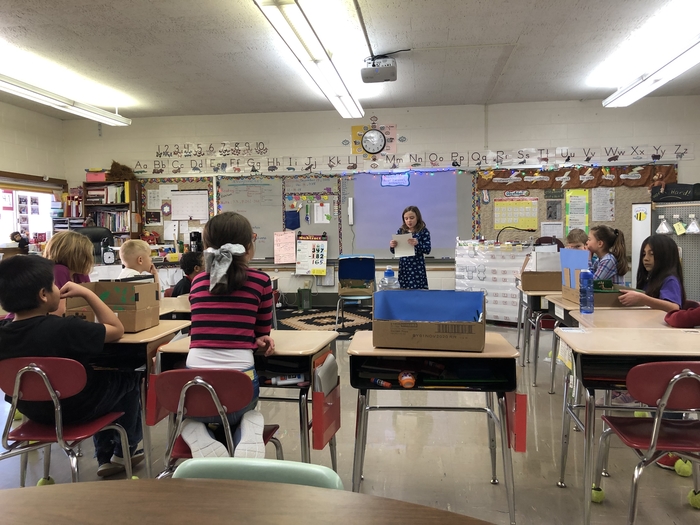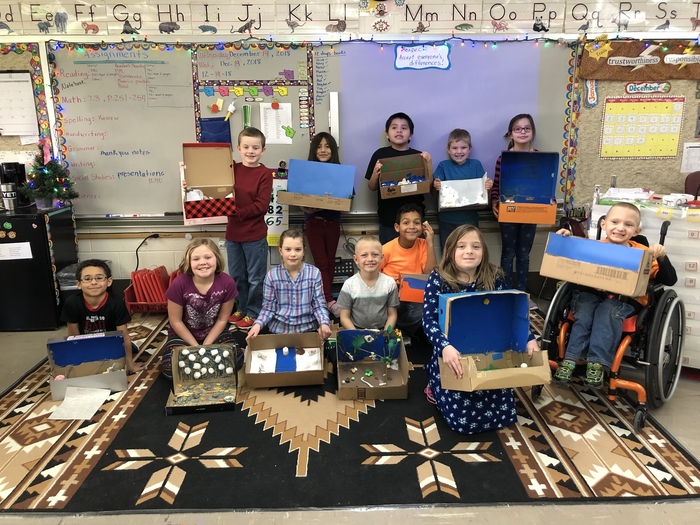 The 3rd grade class performed their Christmas program today at the Senior Citizens Center! Great job, students, and thanks to Mrs. McQuistan, their music teacher as well as their classroom teachers, Mrs. Eide, Mrs. McClellen, and Mrs. Krueger. We appreciate all who attended!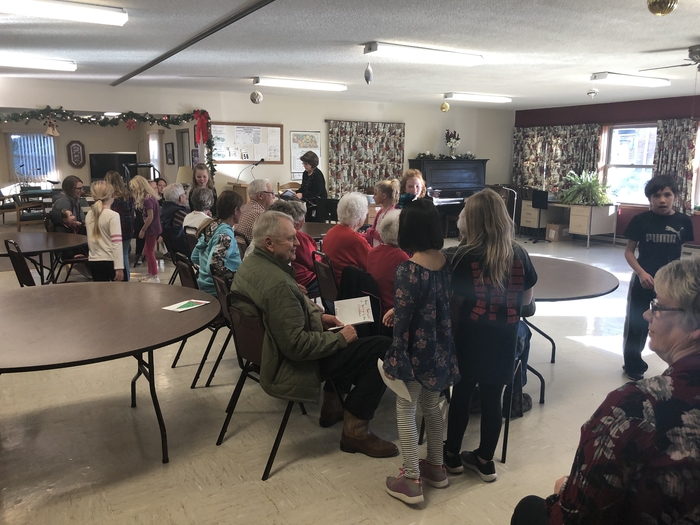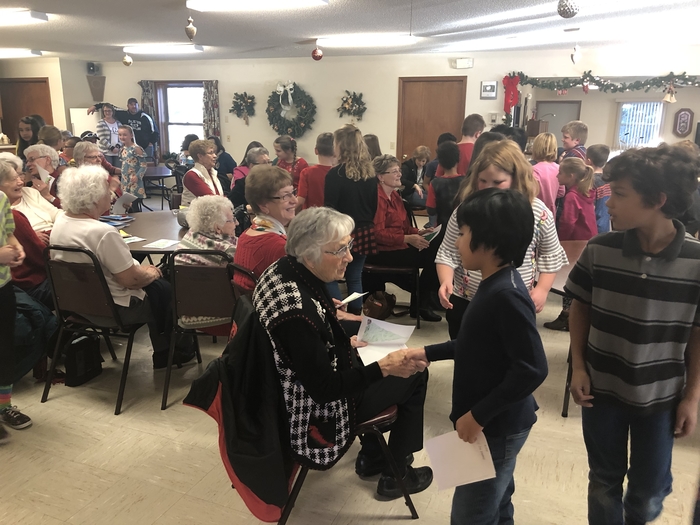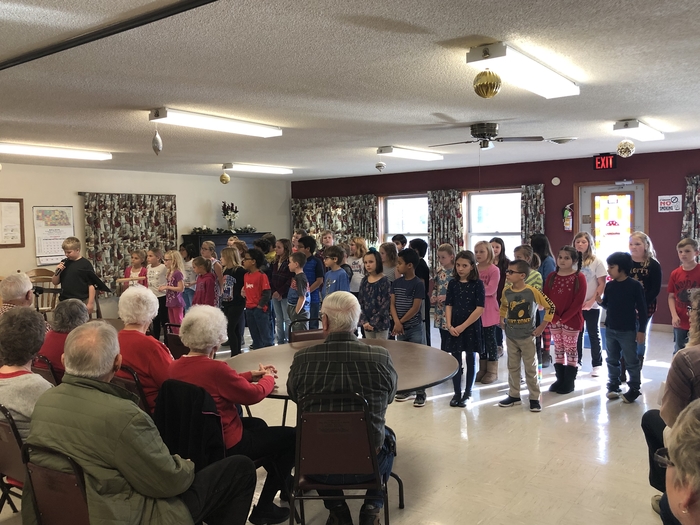 1st Semester Snack Attack! Snack attacks are a celebration of student achievement. We feed the kids and read a list of achievements compiled throughout the semester. The pizzas for all the students were donated by the Chuck Hafer Memorial. We have amazing students here at VHS!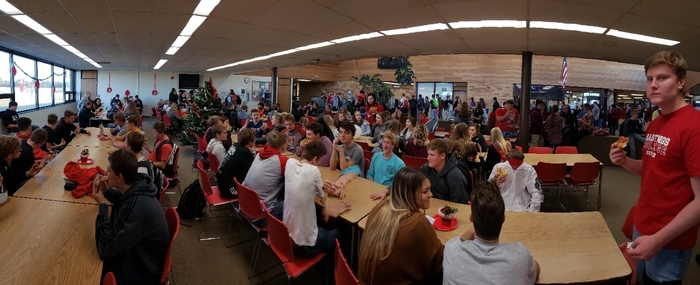 Turner Tinant signs to play baseball with Hastings College! Pictured with parents Michelle and Deon and sisters Torrie, Taryn, Tylee and Coach Andrew Kuta.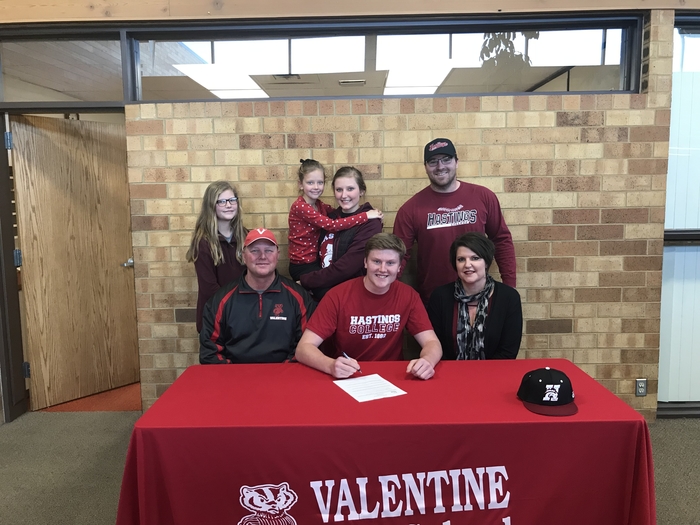 The plant science class made Christmas Wreaths!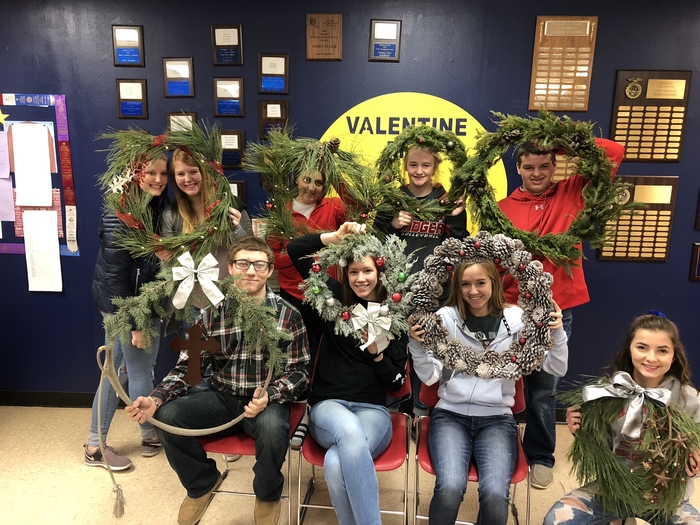 NSAA Fall Academic All-State Announced. The following students were selected: Bottom Row - Bradi Larabee -One Act, Lauren Ferguson - Golf, Abbie Clark - Golf, Allison Hitchcock - Volleyball, Skyler Reagle - Volleyball, Rita Woodraska - One Act. Top Row: Devon Osnes - Football, Caleb Long - XC, Lane McGinley - Football, Jarrett Battershaw - XC.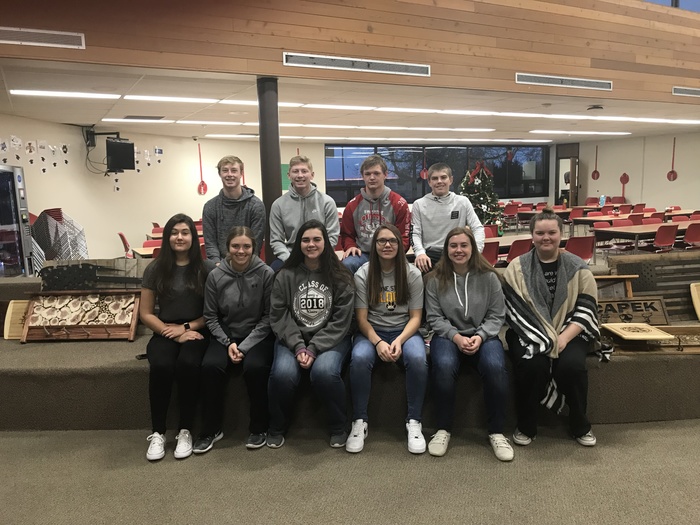 Music and PE joined forces today for a little rehearsal before our Christmas sing-along on Friday!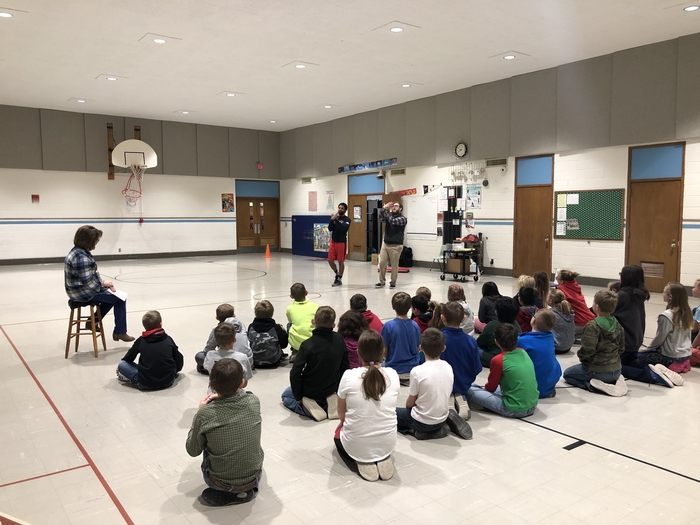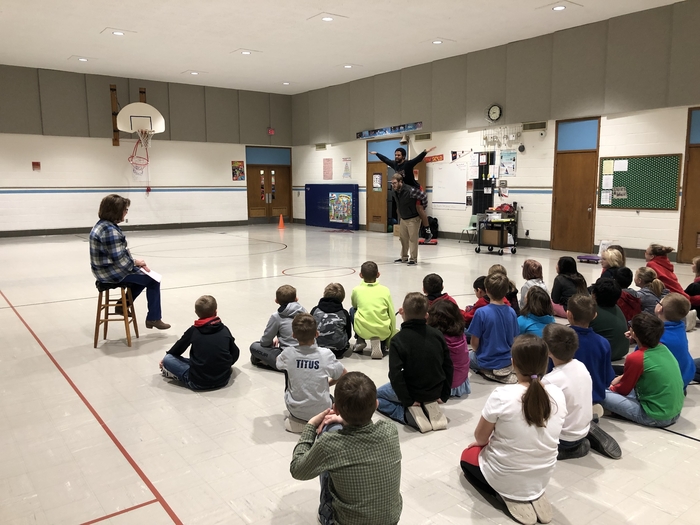 One cool program VHS has implemented is their internship program. We, at VES, get to see many HS students throughout the day. These are students who want experience working with kids as they see that in their future. Brennann Jackson has been working in PE with Mr. Little, and today just happens to be his birthday. Happy birthday, Brennann!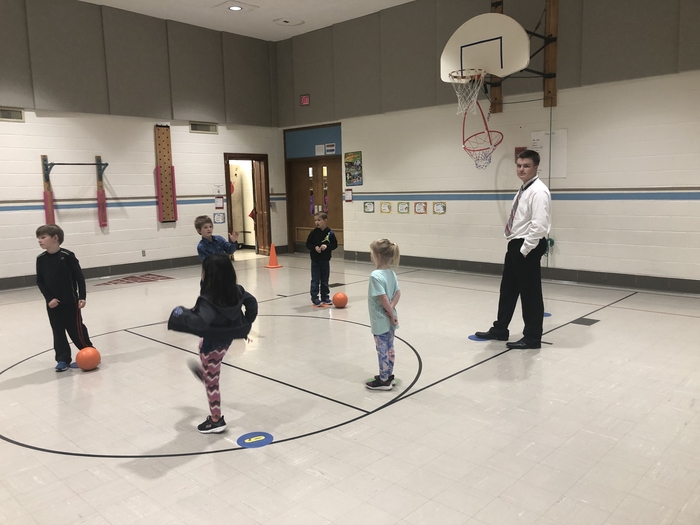 VHS has a Christmas tree decorated with ornaments. Students wrote family Chrismas traditions on the ornaments. One school tradition is being mean to the principal Mr Cronin by calling him "The Grinch".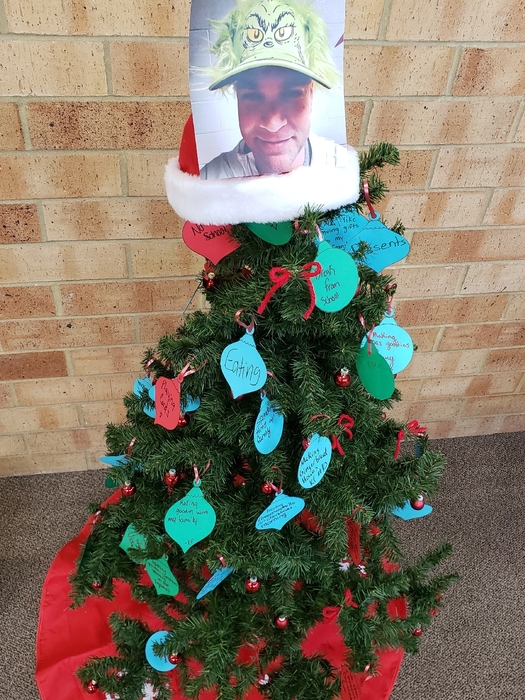 More from Mr Muirhead's as advanced woods class. Great work kids.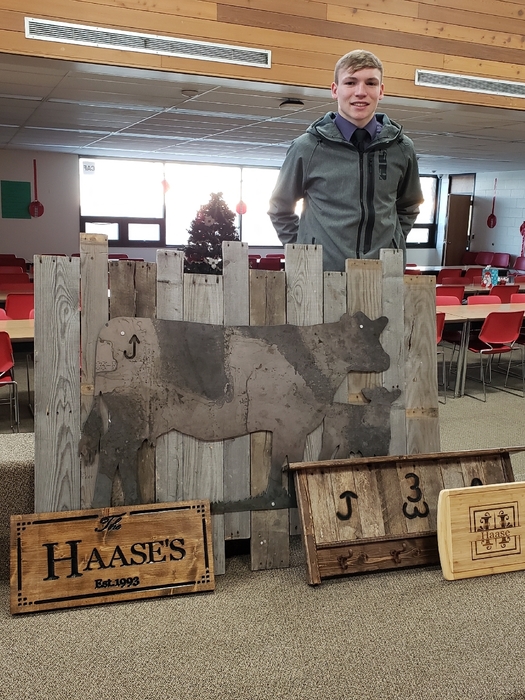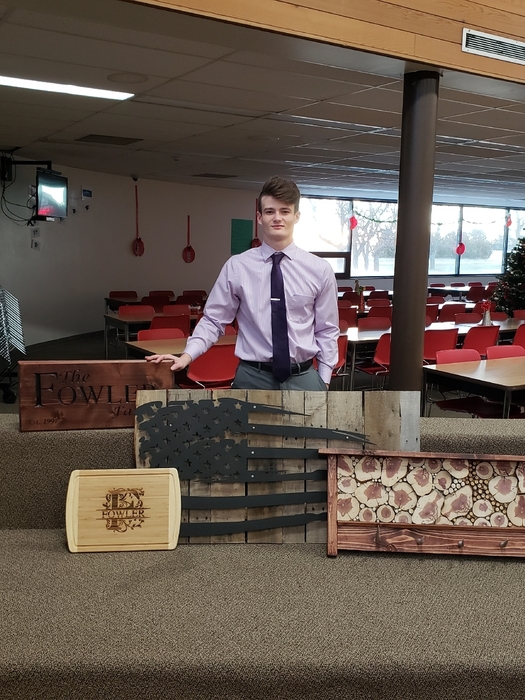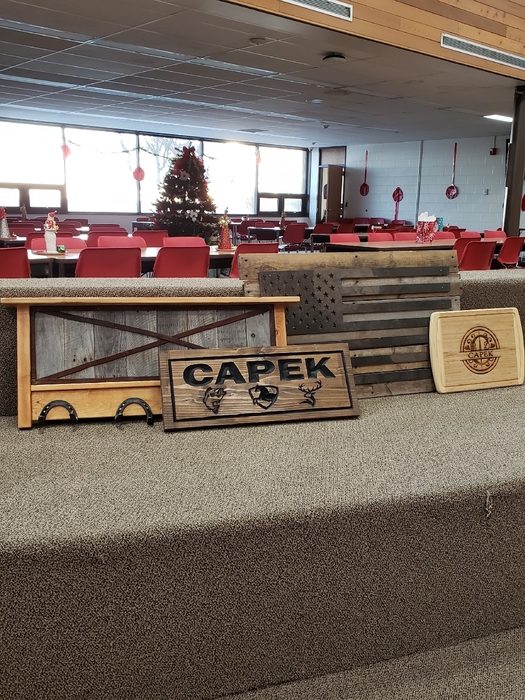 Mr Muirhead's advanced woods class completed projects throughout the semester. Students are doing amazing things here at VHS!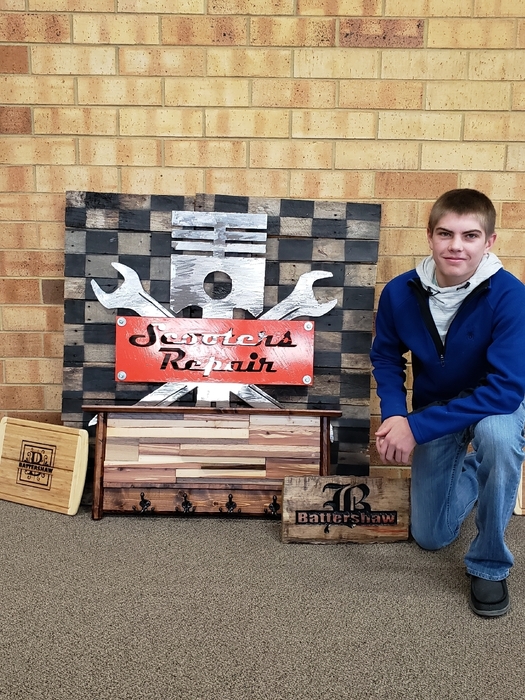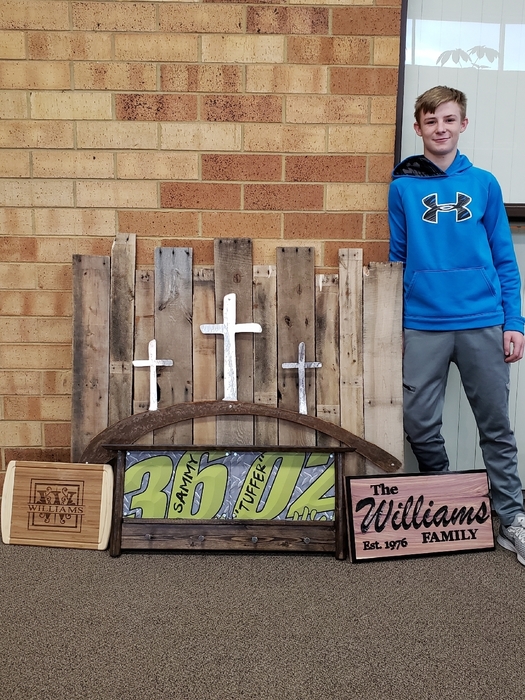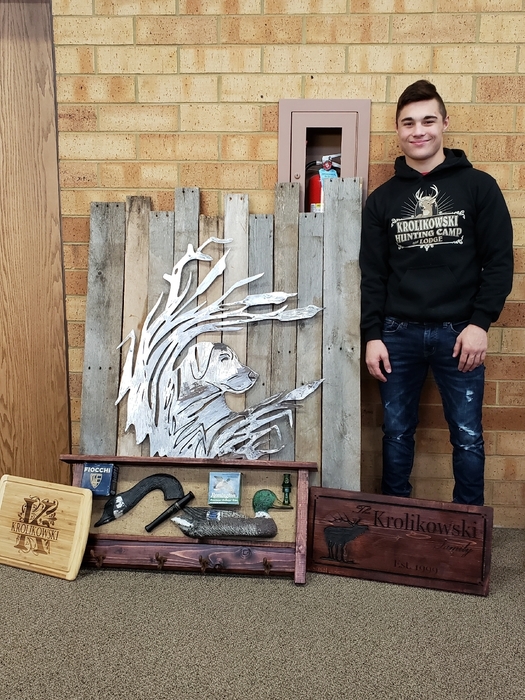 Cutcomb Lake School presented their Christmas program last night with songs, poems, a skit and playing of instruments. Wow, we really have some talented students! 😃 Wood Lake and Simeon/Kennedy Schools will hold their programs on the 20th at 6:30 at their school buildings. The public is welcome to attend.

As the note sent home today in students' folders stated, there is a change in Valentine Elementary's calendar in January. On Tuesday, January 29, students at Valentine Elementary will not have school. This is just for the students at VES. The teachers have an opportunity to attend a one day training, so school is canceled for that day.