Valentine Middle School is asking the community to help with our Caring Tree this holiday season!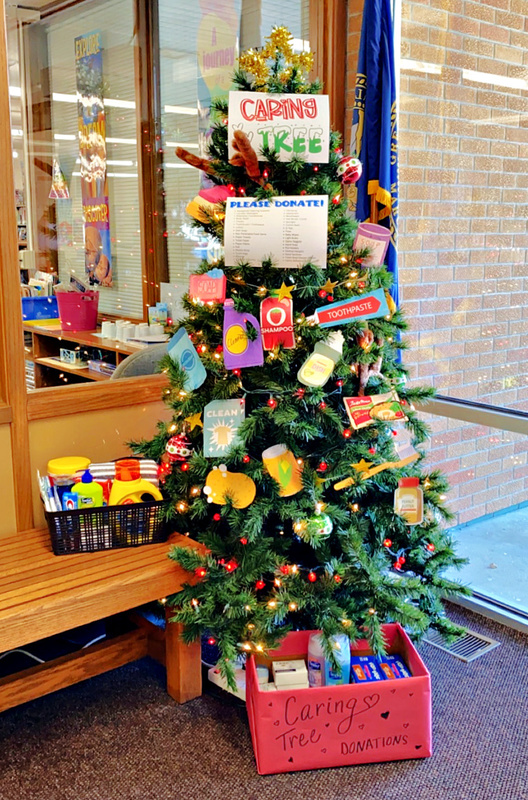 A donation drive for household essentials is being held up to December 9th. We are seeking donations that will be sorted and disbursed directly within our community to those that might need a little extra help before the holidays!
Items can be brought to the middle school office, 239 N Wood Street. Thank you in advance for your support! We can't wait to see our donations grow!
Items requested:
Household Cleaning Supplies

Laundry Detergent

Shampoo / Conditioner

Body Wash

Towels

Toothbrush / Toothpaste

Lotion

Dish Soap

Non Perishable Food Items

Paper Towels

Toilet Paper

Paper Plates

Foil

Plastic Wrap

Trash Bags

Kleenex

First Aid Supplies

Hairspray

Deodorant

Mouthwash

Hair Brush / Comb

Sponges

Cotton Balls

Q Tips

Floss

Baby Wipes

Light Bulbs

Ziploc Baggies

Hand Soap

Pot Holders

Clothes Hangers

Hand Sanitizer

Toilet Bowl Cleaner / Brush

Fabric Refresher Spray