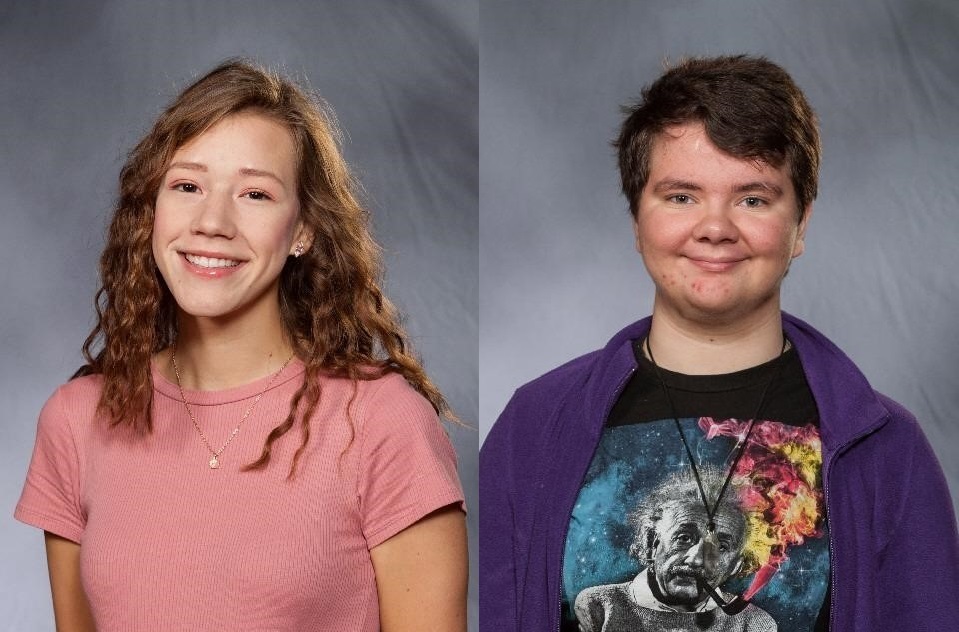 Scholar of the Week/Badger of the Week
Jamie Seipel
Monday, March 18, 2019
SCHOLAR OF THE WEEK
Delaney Robison, Sophomore
Delaney has put in time to prepare for the District Floriculture contest and it paid off as she placed 4th place in the District Competition for the second year in a row. She lead the Valentine FFA Floriculture team to a 3rd place finish and qualified them for the State Competition. Delaney also volunteered to be a member of the Nursery/Landscape team last minute and lead that team to state as well.
-Brent Nollette, FFA Advisor and Ag. Ed. Teacher
BADGER OF THE WEEK
Grace Woodraska, Junior, Speech
Over the past two weeks, GRACE WOODRASKA has become both conference and district champion with her entertainment speech "My Years of Dance...or why Childhood Dreams should just stay dreams." She's excelled, medalling at every meet this year and will no doubt represent VHS well at the state meet!"

- Melissa Pilakowski, Head Speech Coach