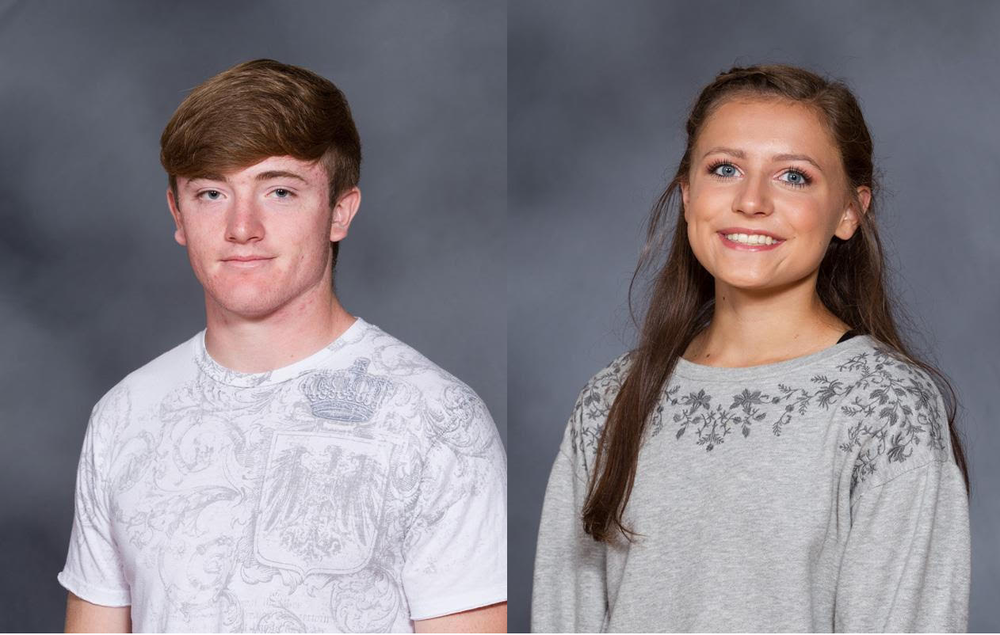 Scholar of the Week/Badger of the Week
Jamie Seipel
Monday, October 05, 2020
SCHOLAR OF THE WEEK
Gunnar Battershaw, Junior
Gunnar is a prime example of a star student. He is respectful, attentive, and asks great questions. He always does his best work and tries his hardest. Gunnar recently demonstrated his knowledge of the Industrial Revolution in American History by building a functioning model of a steam engine. His projects he has done are always done so well that they become examples for future classes. I am truly impressed by Gunnar's work ethic and the work he has done so far in my classes. Keep up the great work Gunnar!
- Alex Jensen, American History Teacher
BADGER OF THE WEEK
MaKenzie Long, Junior, Cross-Country
MaKenzie's leadership and dedication to her team, to herself and to her goals continue to amaze me. Her smile and that spark in her eye tells it all. MaKenzie posted a personal best time at the West Holt Cross Country meet. Her time, 22:57.10, moved her up two positions on the 5,000 meter record board.
MaKenzie's goal at the end of her Freshman year was to improve her time and move up the record board. As a Junior she did this. Keep moving to the top, MaKenzie. You are my recommendation for Badger of the Week.
- Tammy Gass, Head Cross-Country Coach