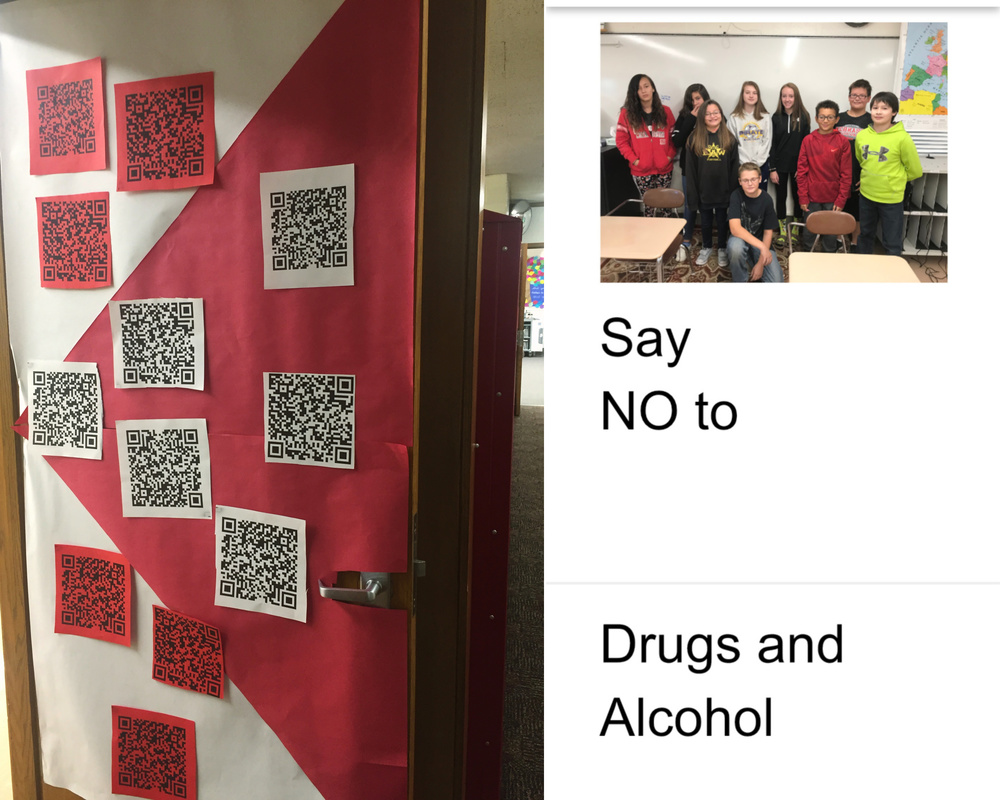 VMS Sends a Clear Message - Just say NO.
VMS
Friday, October 25, 2019
Valentine Middle School Badger Pause groups made it very clear to just say NO to drugs and alcohol as part of Red Ribbon Week festivities. Groups were asked to design their classroom room with their message and boy did they deliver! All the doors were great ideas and look awesome! Wonderful job by all. Winning the friendly competition between groups, was Mrs. Gass's Badger Pause with their "QR Code" door. Scanning any of the codes on their door would take you to a Google doc they created with a class photo and a message promoting that simple message "just say NO!"
Way to go VMS students! You guys have one bright & successful future ahead of you!