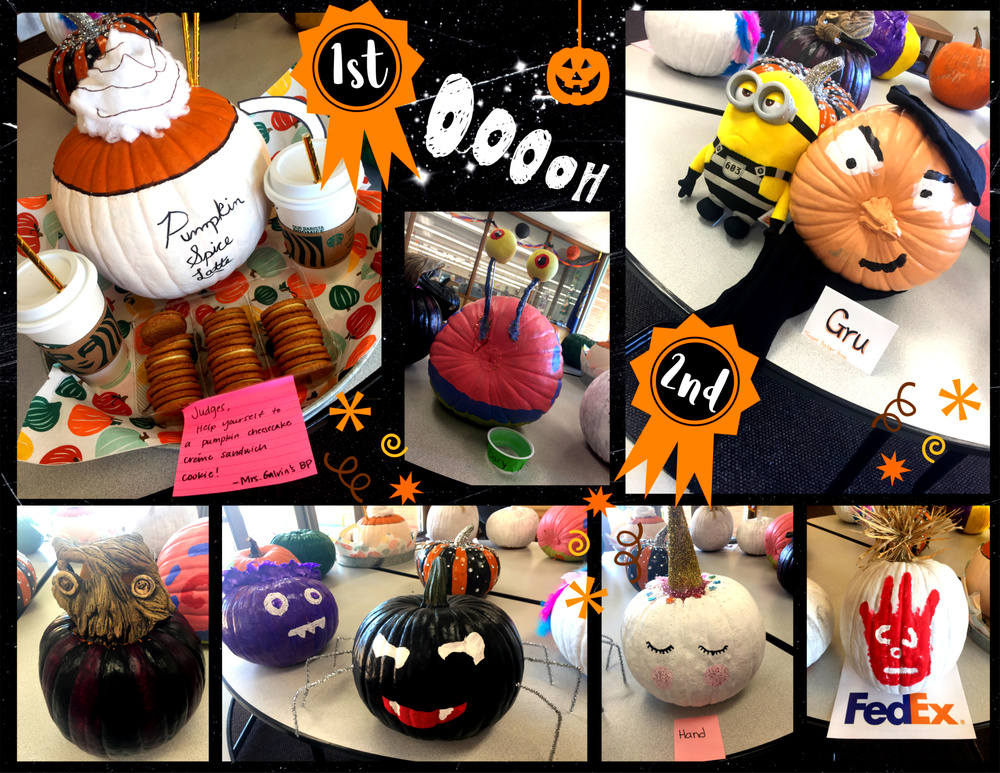 VMS Pumpkin Contest 2019!
VMS
Friday, October 18, 2019
VMS students have some major pumpkin decorating skills! We hosted our annual Badger Pause pumpkin decorating contest this last week and got some great entries! Every single Badger Pause group did an OUTSTANDING job on their pumpkin! It was a tough choice for judges but ultimately, 1st pace went to Mrs. Galvin's Badger Pause with their "Pumpkin Spice Latte" and 2nd place to Mrs. Tinant's Badger Pause with their "Gru" and his minion! Great job everyone!