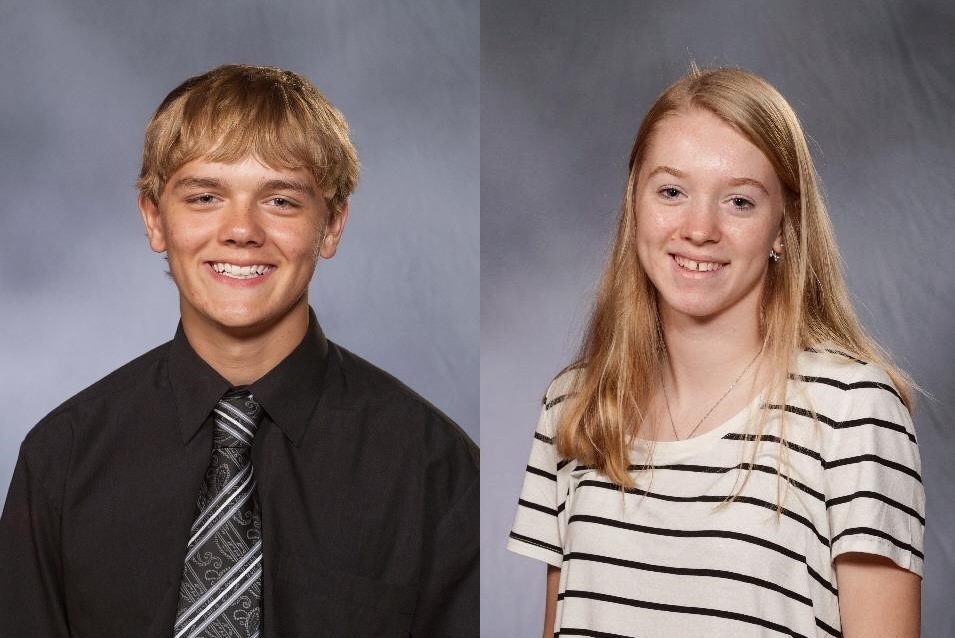 Scholar of the Week/Badger of the Week
Jamie Seipel
Monday, April 29, 2019
SCHOLAR OF THE WEEK
Holden Mundorf, Freshman
Holden definitely deserves the title of Scholar of the Week. He is always respectful, quiet, and completes quality work on time. Even while being involved in a sport each season, along with FFA, Holden manages to always stay organized and on top of his assignments. I appreciate his responsibility and the dedication and time he puts into his academics.

-Emilee Stoner, English Language Arts teacher
BADGER OF THE WEEK
Izzy Salters, Sophomore, Track and Field
Izzy recently qualified for the Norfolk Classic Track Meet in the 200 Meter Dash. She has scored the most points on the girls track team and continues to work hard in all her events including Long Jump, 100m, 400m, and the girls 4x100.
- Blake Beebout, Head Track and Field coach