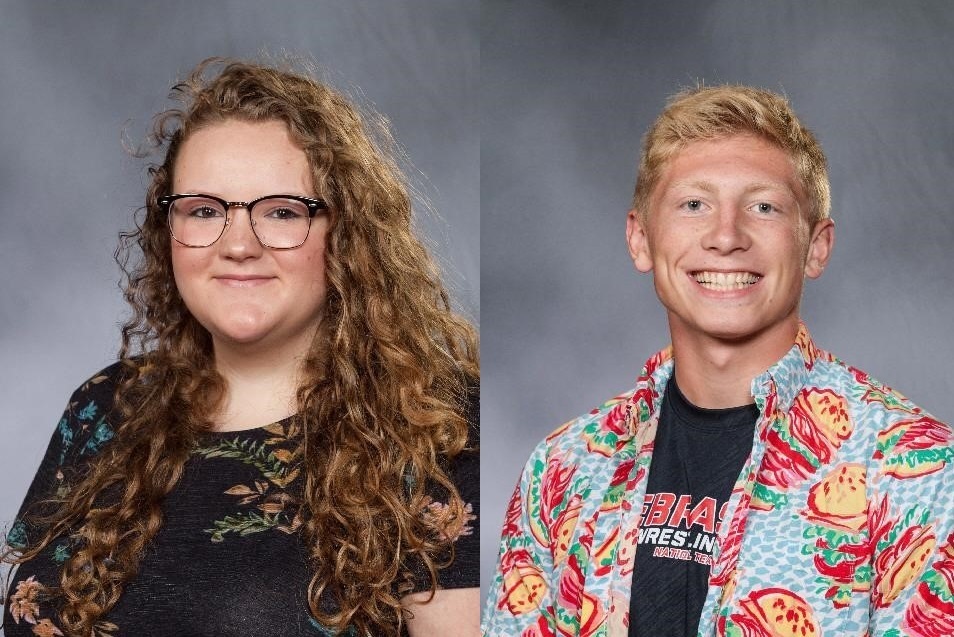 Scholar of the Week/Badger of the Week
Jamie Seipel
Tuesday, February 19, 2019
SCHOLAR OF THE WEEK
Haylee Richards, Sophomore
Haylee has a wonderful attitude in class, even when the work is hard. Her cheerfulness and fun personality are a great addition to my classroom. She goes above and beyond on every single assignment, and I am always amazed by the quality of her work.
- Natalie Hall, Language Arts Teacher
BADGER OF THE WEEK
Caleb Long, Senior, Wrestling
Caleb has had an outstanding career in a Badger singlet. Already amassing two state championships his sophomore and junior year, he capped off the season with his 3rd state title and helped the Badger Team win their third state championship in a row. Caleb is not only a great wrestler, but an outstanding student and person that provides an excellent example on how to be a teammate and role model for others.
- Andy Cronin, VHS Principal