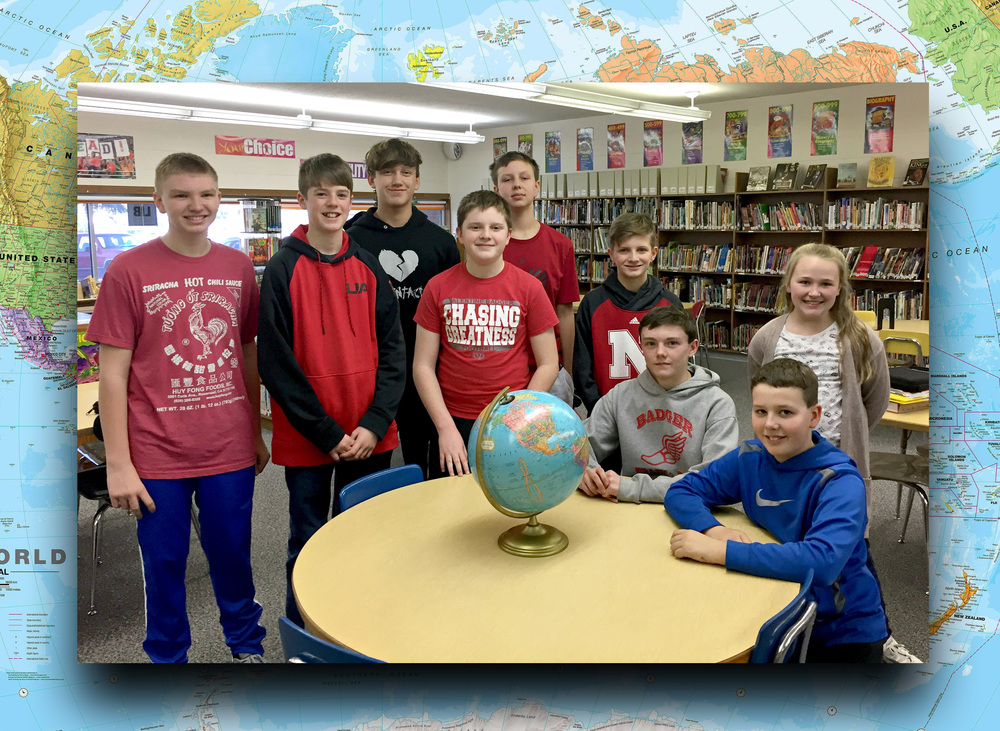 VMS - National Geographic Geography Bee Winners Announced
Valentine Middle School
Tuesday, January 08, 2019
The National Geographic GeoBee is an annual competition designed to inspire and reward students' curiosity about the world.
Students in grades four through eight (4-8) from nearly 10,000 schools across the United States will compete in the 2019 National Geographic GeoBee for a chance to win college scholarships and the glory of being the National Geographic GeoBee Champion.
The National Geographic GeoBee includes three levels of competition; school, state, and national. Schools conduct a GeoBee and name a school champion. The school champion takes a proctored online qualifying test and the top 100 ranked students in each state qualify to represent their school at the state level GeoBee competition. State champions then travel to National Geographic headquarters in Washington, D.C., to compete in the national championship.
Valentine Middle School National Geographic Geography Bee 2019 results:
6th grade:
3rd place-Cooper Jordan
2nd place-Cadence Swanson
1st place-Thane Taylor
7th grade:
3rd place-Grant Springer
2nd place-Thorn Dondlinger
1st place-Grant Boes
8th grade:
3rd place-Logan Harp
2nd place-Connor Kreutner
1st place-Jack Lancaster
Overall Top Scores
3rd place-Connor Kreutner
2nd place-Jack Lancaster
1st place-Grant Boes
Thank you to Mrs. Steskal for implementing the geography bee and congratulations to all who participated in the bee this year!