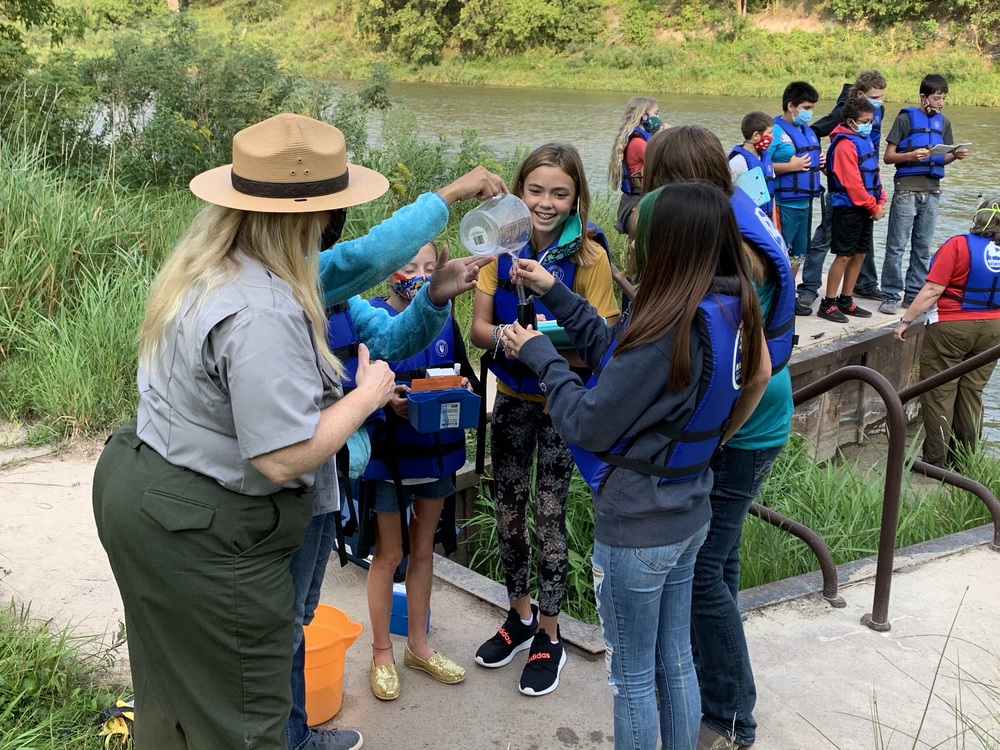 VMS Science Classes Test Niobrara River Water
VMS
Friday, August 21, 2020
What a great way to end the first full week at Valentine Middle School!
Mrs. Perrett's 7th grade science classes went out to the Niobrara River and did water quality testing with the assistance of Susan Cook from the National Park Service.
"We tested the river for nitrates, turbidity, and dissolved oxygen. Because there is a finite amount of fresh water in the world, we want to ensure that what we do have is good quality, and remains so. Testing allows us to monitor any changes that might occur in the quality of our water." said Mrs. Perrett.
Thank you to our school photographers Mrs. Hronek and Miss May!