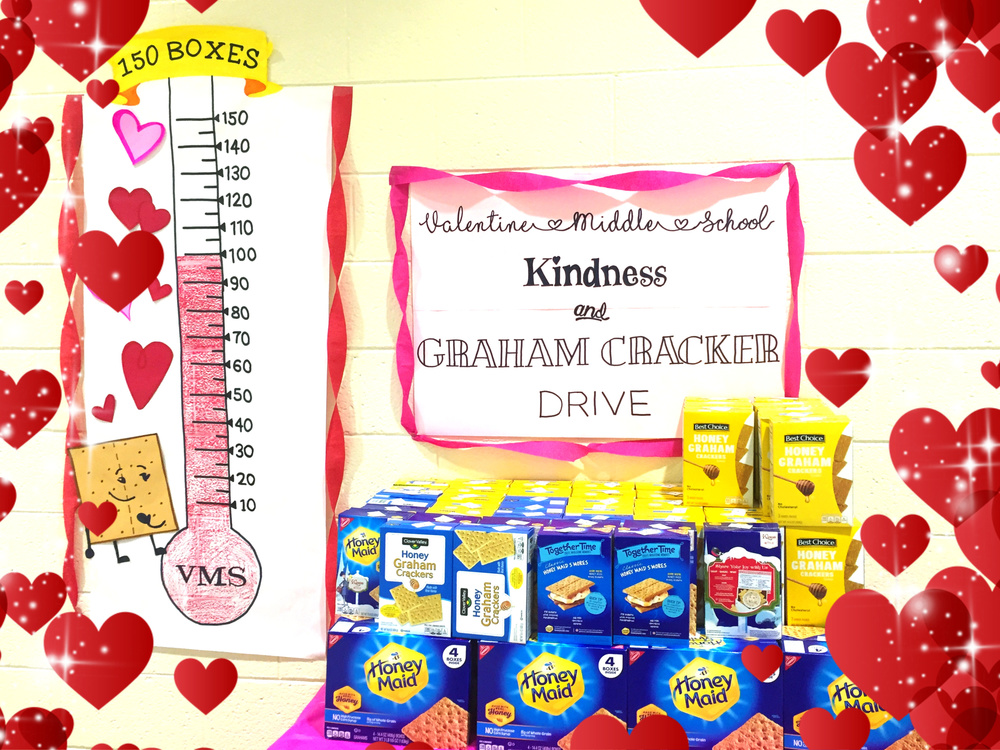 VMS Kindness & Graham Cracker Drive!
VMS
Wednesday, February 05, 2020
VMS Student Council announced a school wide Kindness & Graham Cracker Drive at the beginning of the year and so far, VMS students have rocked it!
A goal has been set of 150 boxes of graham crackers to donate to Valentine Elementary School students and as of today, Wednesday February 5th, VMS has gathered 104 boxes!
Deadline for the graham cracker drive is Friday February 14th, deadline for unlimited acts of kindness is non-existent. We rise by lifting others and kindness is always in style!