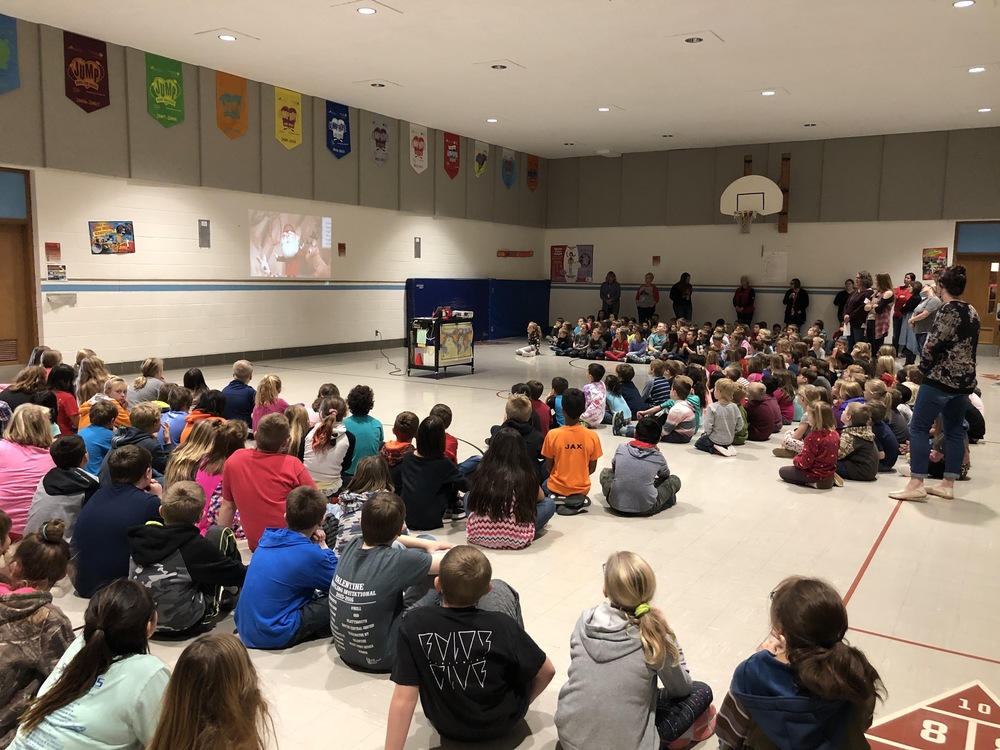 VES December Assembly
Lindsay Wonnenberg
Tuesday, December 10, 2019
On Friday, December 6, Valentine Elementary gathered for our monthly assembly honoring students who earned a badger paw or positive office referral. For the month of November, we had 92 badger paws. Our grand totals for the year so far are 307 badger paws and nine positive office referrals; the goal is to beat last year's end of the year totals 539 badger paws and 51 positive office referrals.
These monthly assemblies are also a chance to learn the new behavior that we will focus on for the month. This lesson is then reinforced by classroom teachers and Mrs. Jordan and Mrs. Downey who complete classroom counseling.
This month, we are focusing on being respectful and accepting others' differences. To talk about this, we listened to a Rudolph the Red Nose Reindeer read aloud and talked about how our differences can be our superpower, much like Rudolph's red nose.
One lucky winner is picked from the 92 badger paws to have a special guest at lunch before Christmas break, and that winner for the month of December is 2nd grader Dylan Schubauer. He actually earned two badger paws in one day!